Many of you who follow my Facebook page know I began a 10 day sugar free challenge today in the hopes of getting my current arthritis/psoriasis flare under control.  For the next 10 days I'll ONLY use stevia as a sweetener (I'm even giving up agave nectar, maple syrup, honey, and coconut sugar).
BUT… what girl can survive 10 days without chocolate?!
NOT ME!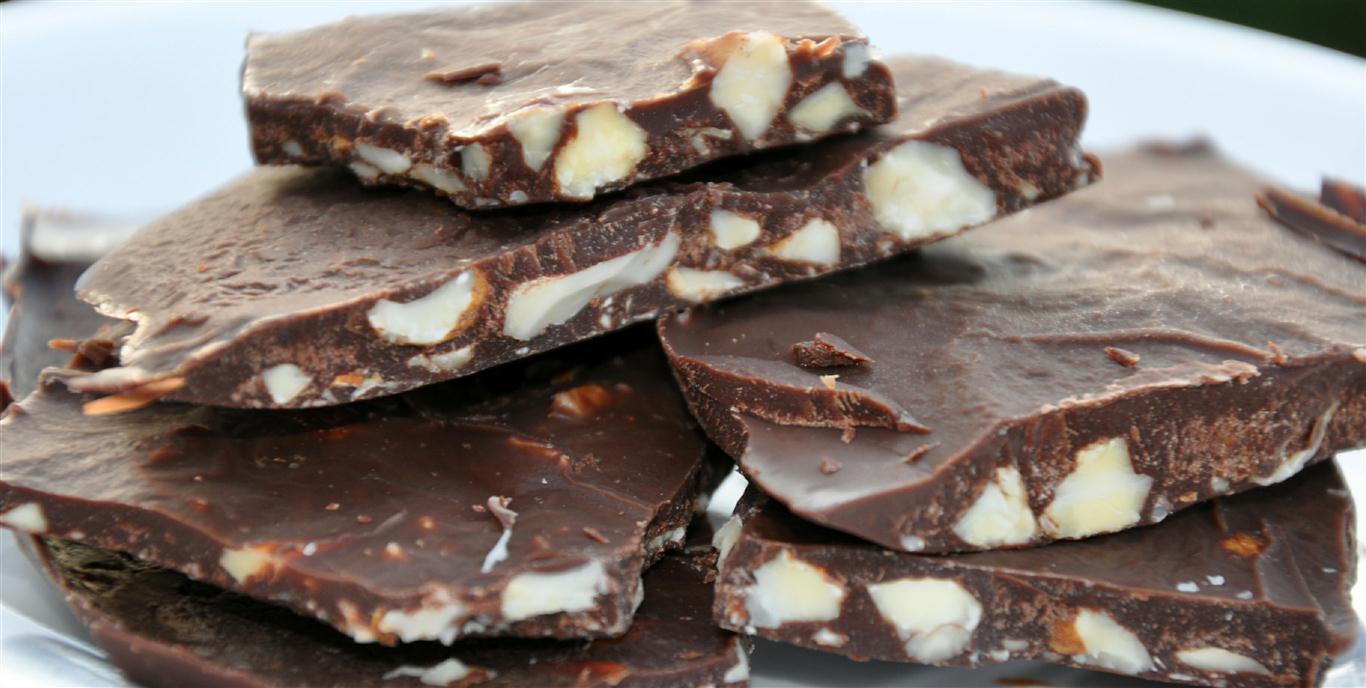 The Basic SF Chocolate Bar:
½ cup coconut oil
¼ cup cocoa powder or cacao powder
¼ tsp vanilla extract
⅛ tsp liquid vanilla stevia (I like the NuNaturals brand)
small pinch of sea salt
Directions:
Combine all of the above ingredients in a microwave safe bowl and microwave for 20 – 30 seconds or until the coconut oil is just melted through.  Stir, and pour into a parchment lined cake or pie pan.  Freeze until solid (about 20-30 minutes).  Break apart and enjoy.  Store in the refrigerator or freezer, otherwise the chocolate will easily melt because of the coconut oil.
For variations of this recipe:
For a mint chocolate bar, replace the vanilla extract with mint extract.
To add a little spice to your day, add chipotle chili powder or cayenne powder.
A bit of cinnamon, ginger, or garam masala are warming spices that pair well with chocolate.
Add a little espresso powder to boost your caffeine intake.
Want a healtier chocolate bar?  Try adding nuts, seeds, dried fruit, or coconut flakes.
Whatever variation you choose or come up with… enjoy it!
Megan