These Instant Pot Refried Beans are a staple in our house. They are creamy and satisfying, yet incredibly affordable. Enjoy these flavorful beans over rice, in tortillas, or however you desire. You won't believe how easy this recipe is!
From Reader Carole:
"I made these today: the BEST beans I've ever made. I've been searching for a recipe that tasted like the restaurant. My search is over. Thankyouthankyouthankyouthankyou!!"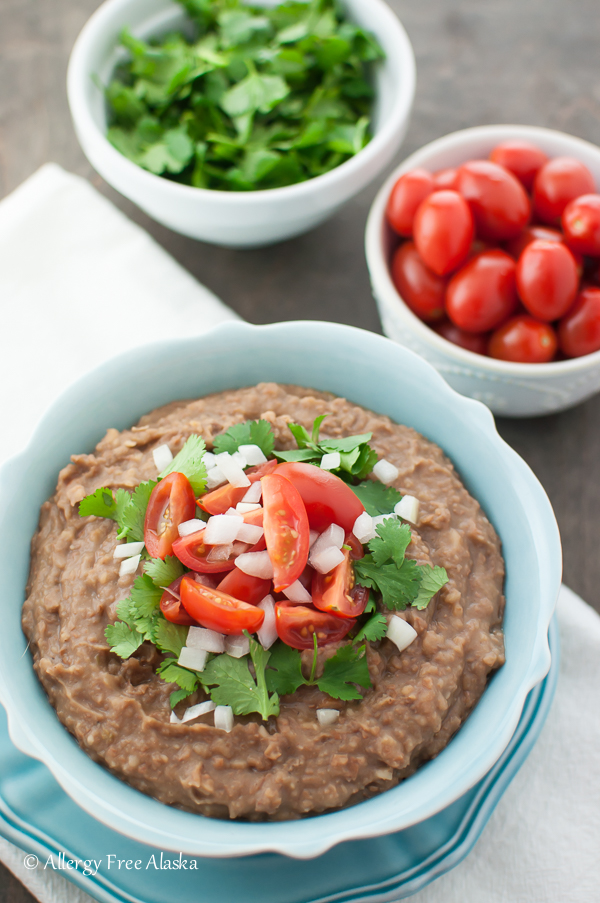 I make refried beans a lot. They are a cheap and hearty dish that I pair with my Grain-Free & Vegan Tortillas or rice, and lots of fresh ingredients. I used to make my make refried beans in my crock pot (you can find that recipe here), but that was until I bought an Instant Pot over Christmas Break.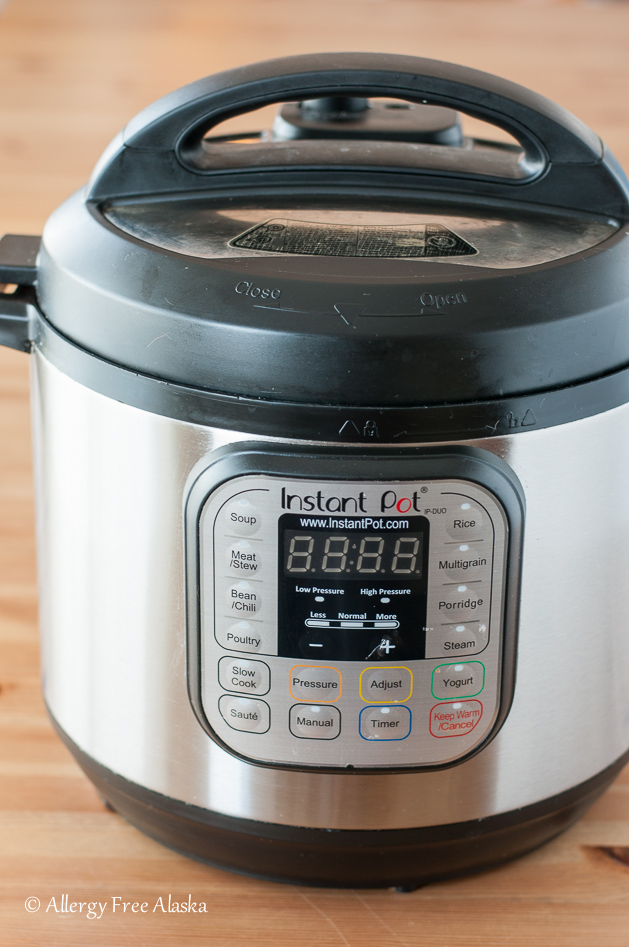 Using the Instant Pot is so convenient. It cooks the beans in 30 minutes (not including coming up to pressure and coming down from pressure) and they turn out creamy and full of flavor. I really don't miss my crock pot at all!
These Instant Pot Refried Beans are delicious! They are easily one of my youngest daughter's favorite meals. She picks at chicken and beef, but if you hand her a plate of these savory beans she inhales them.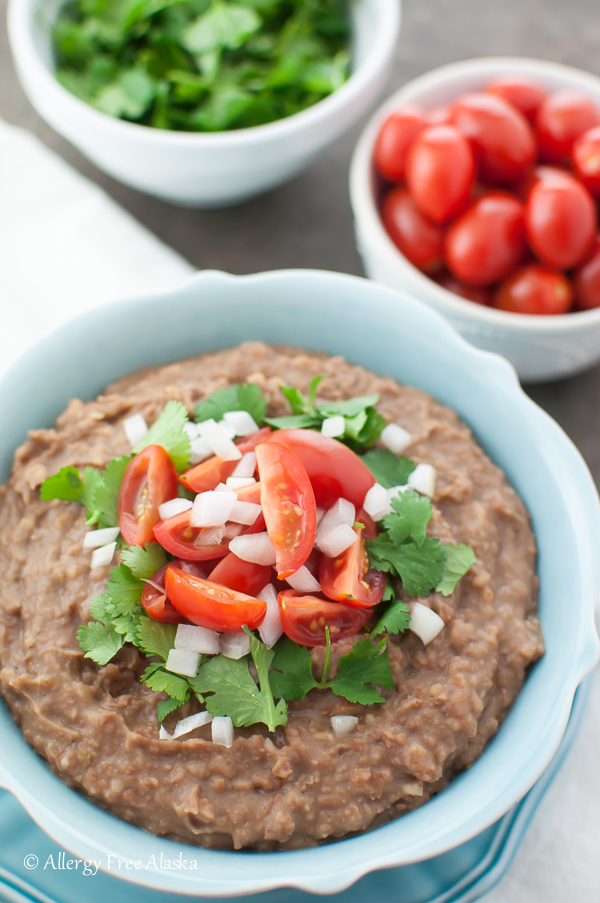 While I don't call for soaking the beans overnight in this specific recipe, more people are stating that soaking beans does nothing for flatulence. But, everyone is different (especially those of us with food allergies). If you decide to soak your beans overnight, you will need less moisture when you cook them in your Instant Pot.
Serve these beans warm with my Grain-Free & Vegan Tortillas, rice, and lots of fresh fixings: guacamole, salsa, cilantro, onions, tomatoes, olives, etc.
Enjoy!
Megan
Instant Pot Refried Beans
Author:
Megan Ancheta, Allergy Free Alaska LLC
Ingredients
2 pounds dried pinto beans, sorted
1 1/2 cups chopped onion
4-5 garlic cloves, roughly chopped
1 jalapeno, seeded and chopped
2 teaspoons dried oregano
1 1/2 teaspoons ground cumin
1/2 teaspoon ground black pepper
3 tablespoons lard, or vegetable shortening for vegan
4 cups chicken broth, or vegetable broth for vegan
4 cups water
1-2 teaspoons sea salt
Instructions
In a large mixing bowl, add the sorted dried pinto beans and fill the bowl with enough water to cover the beans by several inches. Set aside to soak for 15 minutes while you prepare the remaining ingredients.
To the Instant Pot bowl, add the chopped onion, garlic cloves, jalapeno, dried oregano, ground cumin, ground black pepper, lard, chicken broth, and water.
Use a colander to strain the beans and discard the soaking liquid. Rinse with fresh water.
Now add the beans to the Instant Pot bowl, and stir all of the ingredients together. It's okay if the lard is in a solid lump, as soon as the Instant Pot comes up to pressure/temperature, the lard will melt.
Place the lid on the Instant Pot and ensure the steam release valve is set to sealing. Press the "Bean/Chili" key, which will show 30 minutes of cooking time, and increase the time to 45 minutes. Now walk away. When the Instant Pot is done cooking, it will come down from pressure naturally, about 40 minutes.
When the pressure is released, open the lid of the Instant Pot and add the sea salt to taste. Use an immersion blender to blend the beans to the desired consistency. The beans will appear soupy, but will thicken as they cool.
Recipe Notes from Megan
I don't recommend salting the beans prior to cooking, because I've experience instances where they never soften. I only recommend salting beans once they are soft and cooked through.

I bet bacon fat would be an awesome replacement for the lard.

I freeze my beans in a plastic freezer bag, that way they lay flat for easy storage.
This post may contain affiliate links which I may receive a small commission from (without any additional costs to you). The money earned from these commissions helps me maintain this website. Thank you for your support in this way!