Megan Ancheta is a stay at home mom to two little girls (Kylie-12, Abbi-9) who are gluten, dairy, and mostly corn free. Due to psoriatic arthritis, spondylitis, Hashimoto's disease, and secondary Raynaud's phenomenon, Megan follows a gluten free and whole foods diet in the hopes of slowing down the progression and severity of her autoimmune diseases. She is a homeschooler, the owner of two rambunctious yellow labs, and the author of the gluten free and allergy friendly blog, Allergy Free Alaska. When Megan is not attempting to chase her girls, moose out of her yard, or the dogs, she is perfecting her gluten-free/allergy friendly recipes, drinking coffee, and spending time with her favorite guy, her husband.
Contact Email: allergyfreealaska(at)gmail.com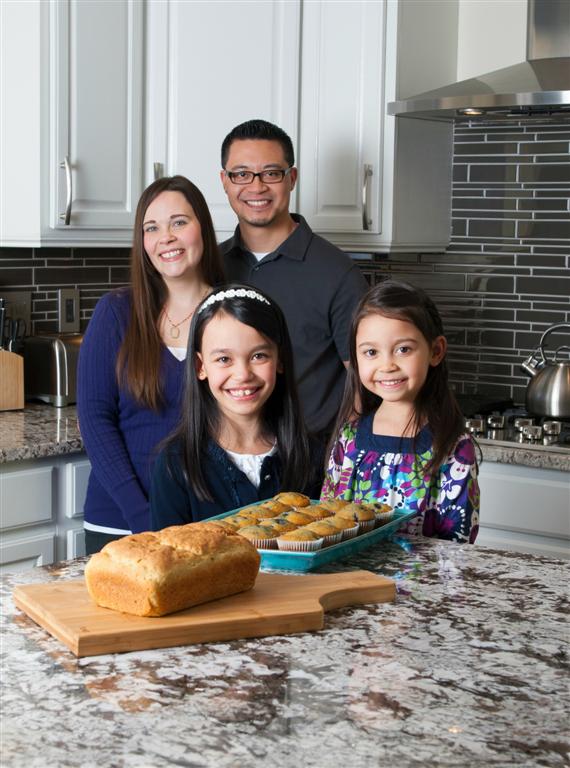 Unfortunately sometimes it takes a life changing event like a medical diagnosis to make you realize you need to change your diet. That's what happened to me. In January 2009 I was diagnosed with a debilitating autoimmune disease called psoriatic arthritis. Psoriatic arthritis (PsA for short) is a chronic, systemic (whole body), inflammatory autoimmune disease that affects my skin, joints, connective and soft tissues, and even organs. With PsA, my immune system malfunctions and attacks its healthy tissues. I experience pain in my feet, ankles, knees, hips, lower back, spine, chest, shoulders, neck, and eyes (just to name a few). I also suffer from spondylitis, Hashimoto's disease and secondary Raynaud's phenomenon.
Spondylitis is inflammation of the spine; the inflammation in my spine may lead to partial fusing of my lower spinal column and neck over time.
Hashimoto's disease (hypothyroidism) is an autoimmune disease that causes inflammation (and sometimes failure) of the thyroid gland.
Raynaud's phenomenon limits my body's flow of blood to my hands and feet. It makes my fingers and toes feel cold and numb, turning them white, blue, or purple (even in 70 to 80 degree weather).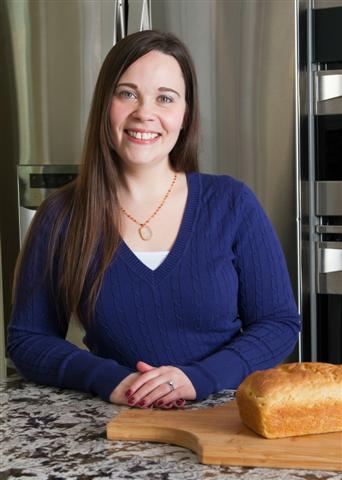 I am a relatively "healthy looking" 30 something year old. Just by looking at me you would never know I battle debilitating chronic illness, that's why these types of diseases are also called "invisible illnesses."
Unfortunately, there isn't a day that goes by that I don't feel some sort of pain, although my pain varies from annoying to very intense and painful, depending on weather, stress, and what I've eaten. Thankfully, my quality of life improved tremendously by simply changing my diet and I still haven't suffered joint damage because of my PsA, which is such an incredible blessing!
When I was first diagnosed with psoriatic arthritis by a rheumatologist in 2009 I was prescribed different oral medications to alleviate my symptoms (first sulfasalazine and then methotrexate, both are low dose chemotherapy drugs). They did not work and my arthritis continued to progress. My doctor wanted to then try TNF blockers (which are genetically engineered drugs given by injection and are very expensive), but after reading the list of side effects (suppressing the immune system, cancer, hepatitis B, etc.) I decided they weren't for me.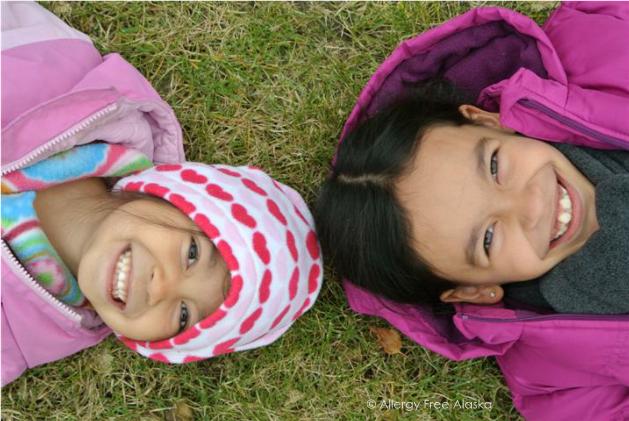 At that point in time, I was in so much pain I could hardly get out of bed in the morning to get my youngest daughter from her crib. It was awful. I remember lying in bed sobbing, in horrible pain, and feeling absolutely helpless and incapable of taking care of my own children. On a whim and a prayer, I made an appointment with a naturopathic physician I found online. I was so incredibly desperate for help when I walked in Dr. Amy Chadwick's office at Soaring Crane Clinic. I was prepared to do/give up whatever she wanted me to (coffee being my only exception). Dr. Amy put me on what's called the "Anti-Inflammatory" diet. I went from eating anything and everything I wanted to becoming gluten, dairy, soy, corn, tomato, potato, orange/grapefruit, peanut, white rice, and refined sugar free overnight – totally cold turkey. It was a shock to my system to say the least, but Dr. Amy also loaded me up with probiotics and other homeopathics to try to boost and balance out my system.
My body went through an intensive detox period, but after about two weeks, I gradually started feeling better and gaining more energy. Getting out of bed in the morning wasn't such a chore. As more time went on, I continued to feel better. I still had pain and inflammation, but the pain wasn't as great as what it was prior to starting my new "diet." It wasn't a cure, but it gave me the ability to function.
Looking back on my life, there have always been obvious signs of gluten intolerance and other food sensitivies, but only now am I able to make the connection. In my pre-teens, I remember diarrhea and other IBS symptoms being an everyday occurrence. Psoriasis first made its appearance on the back of my scalp when I was 14 years old, symptoms of Raynaud's appeared over the years (although I didn't know what it was), and I was clinically diagnosed with moderate post-partum depression a year and a half after the birth of my first child in 2005.
IBS symptoms, autoimmune disease, depression… I contribute all of these to gluten sensitivity and overall poor gut health, although I also believe my own genetics had a hand in it too (my grandma and great grandma both had psoriasis). I have been sick and my gut has been damaged for a long time now, which is one of the reasons I'm on such a restricted diet; my gut is going to take a while to heal.
When I was diagnosed with Spondylitis in May 2012, I was so incredibly sick (I lost around 10 lbs in less than a month because the pain was so intense) that I decided to try one of the TNF blocker medications I so desperately wanted to avoid. I was on Humira for nearly 3 months; I appreciated the energy it gave me, but it made me sick (horrible IBS issues). I stopped taking it and will continue to remain medication free for as long as I possibly can.
I don't know what the future holds for my body (joint replacement surgeries, a ruptured Achilles, a fused spine, etc.), but I have peace in knowing I'm doing as much as I can to keep my body healthy and low in inflammation. This isn't a diet for me anymore; it's a lifestyle – something I will continue for the rest of my life.
It can be hard to consider a disease a blessing, but there have been so many positives due to my autoimmune diseases. My family eats clean, mostly organic, whole foods now instead of the processed, modified, sugar filled foods we were eating before. I've discovered my real passion in life – helping people eat well on restricted diets, which is something I would have never considered years ago. I enjoy developing recipes and hearing how they have blessed someone's life. I wouldn't give this journey up for anything; I am incredibly blessed!
May the recipes you find on this website bless your health and family as they have mine.
Bon Appétit!
Megan
PS- For more information on my ongoing medical journey, check out my Medical Journal.
 "My health may fail, and my spirit may grow weak, but God remains the strength of my heart; he is mine forever."  -Psalm 73:26 (NLT)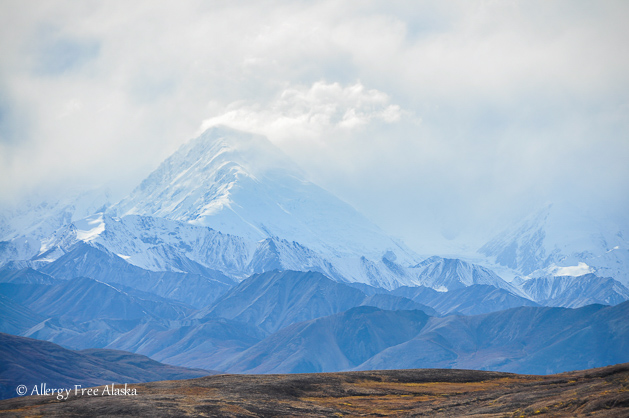 Affiliates:
This blog is a personal blog written and edited by Megan Ancheta. This blog accepts forms of cash advertising, sponsorship, paid insertions or other forms of compensation.
The compensation received will never influence the content, topics or posts made in this blog.  
The owner(s) of this blog is not compensated to provide opinion on products, services, websites and various other topics. The views and opinions expressed on this blog are purely the blog owners. If we claim or appear to be experts on a certain topic or product or service area, we will only endorse products or services that we believe, based on our expertise, are worthy of such endorsement. Any product claim, statistic, quote or other representation about a product or service should be verified with the manufacturer or provider.