I have such a treat for you today! Fresh chopped pecans toasted golden in "butter," combined with rich and sweet dairy-free vanilla ice cream. Yep, that can only mean one thing: I made Vegan & Paleo "Butter" Pecan Ice Cream. I promise you, this recipe is going to make you want to forget your dinner plans and eat dessert first. And then hoard the rest of the container selfishly for yourself. Sometimes not knowing what's lurking in the freezer isn't such a bad thing – because it makes hiding containers of ice cream easier. 🙂
But Shhhhh….. let's keep that secret to ourselves!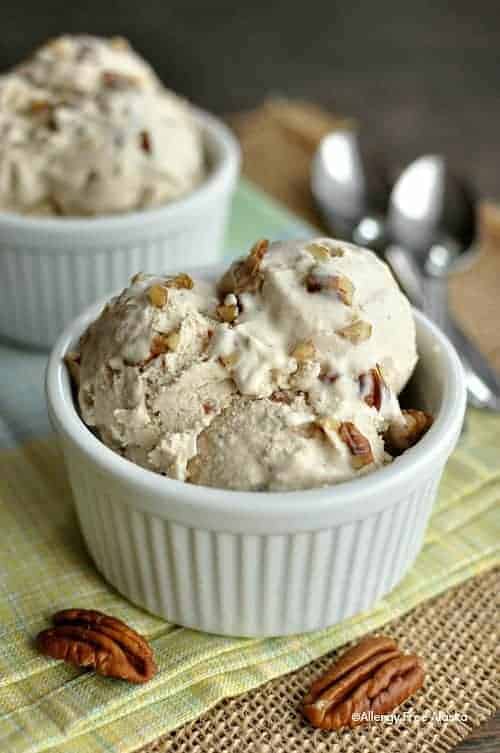 Along with my Vegan & Paleo Fudge Tracks Ice Cream, this one of my favorite ice cream flavors. Coming next in line would have to be mint chocolate chip and cookies and cream. What's your favorite flavor of ice cream?
Course, as with most dairy-free, egg-free ice cream recipes, this Vegan & Paleo "Butter" Pecan Ice Cream will be creamiest when it's at a soft serve consistency. It's how I prefer to eat it. If your ice cream has been sitting in the freezer for a while and is hard, simply let it warm up for a while on the counter, maybe 15-30 minutes; or if you're super impatient like me, you can zap it in the microwave for 15-30 seconds.
Sheri, this recipe is for you. 🙂
All my love.
xoxo,
Megan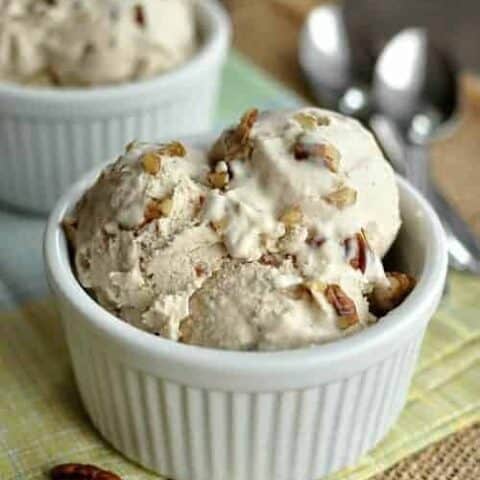 Vegan & Paleo "Butter" Pecan Ice Cream