Alaska has had a record-setting hot summer; it's been ahhh-mazing. This Alaskan girl's arms aren't halibut-belly-white anymore, they are actually kind of tan. In fact, they are the tannest they have ever been!
My ice cream maker is broken (I just ordered a replacement piece), so we've been enjoying popsicles, sugar free lemonade, and Cherry Vanilla Italian Sodas (No Sugar Added) to beat the heat. As a rule, we don't allow soda in our house, but I make an exception for club soda, because it's plain carbonated water. It's a perfect ingredient for building our own fun and healthy drinks.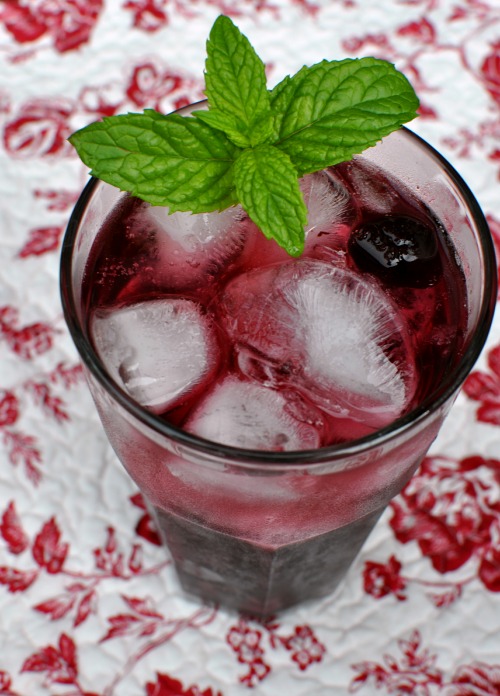 In my early 20's I worked full time in the sales and marketing department of Alaska Airlines, and part time at a coffee shop on the weekends. Back then I didn't think twice about making someone an Italian soda or a coffee with the various flavored syrups. Little did I know, how unhealthy there were with all the added sugar and artificial "natural flavors." Thankfully, I know better now. And am happy to recreate some of my coffee house favorites with real, whole food ingredients.
All my love,
Megan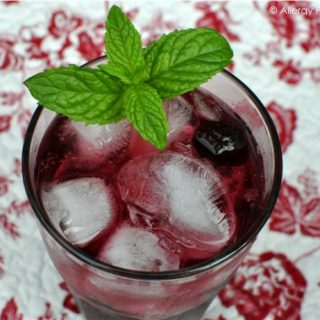 Cherry Vanilla Italian Soda (No sugar added)
A cherry vanilla Italian soda without any artificial dyes or flavors, or any sugar.
Ingredients
12 ounces club soda
10-15 drops NuNatural's Liquid Vanilla Stevia (or honey or maple syrup to taste plus 2 drops vanilla extract)
10 dark sweet cherries, pitted and halved (I use frozen)
Ice
Instructions
In a tall glass that holds at least 22 ounces, pour in half of the club soda and stir in the vanilla stevia and dark sweet cherries. Fill the glass up with ice, and pour in the remaining club soda. Stir and enjoy.
Notes
For an Italian Cream Soda, simply stir in 2 tablespoons of canned coconut milk.
This recipe will also work with raspberries or strawberries (use 3-4 whole, quartered).
Recommended Products
We are a participant in the Amazon Services LLC Associates Program, an affiliate advertising program designed to provide a means for us to earn fees by linking to Amazon.com and affiliated sites.
This post may contain affiliate links which I may receive a small commission from (without any additional costs to you). The money earned from these commissions helps me maintain this website. Thank you for your support in this way!