I am really, really giddy about this recipe. For two years now I have dreamt of a tomato free chili and finally, FINALLY… I have a recipe that will become a staple in our house! I am confident all chili lovers (whether you can have tomatoes or not) will enjoy this recipe. You don't even notice the tomatoes are missing!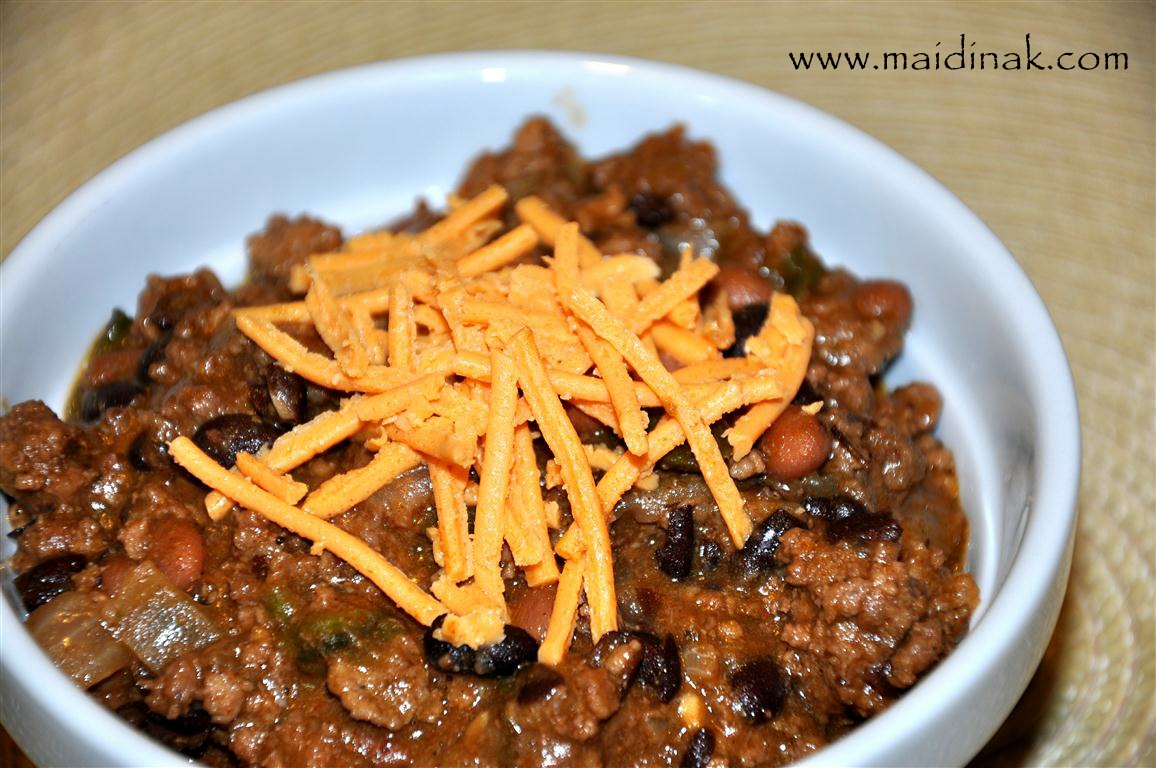 Tomato Free Chili with Fire Roasted Poblanos Recipe:
2 poblano peppers, roasted, peeled, and chopped (directions below)
**2 tablespoons bacon grease (make sure it's from GF bacon!)
1 lbs. organic ground pork
1 lbs. organic ground beef
1 large yellow onion, chopped
5 garlic cloves, minced
4 teaspoons chili powder
1 ½ teaspoons ground cumin
1 teaspoon Mexican oregano (if you don't have Mexican oregano, you can use regular oregano)
1 can organic black beans, drained and rinsed
1 can organic pinto beans, drained and rinsed
2 cups GF beef broth
salt & pepper to taste
To fire roast the poblanos:
Roast the poblano peppers directly on your grill or on top of your gas stove top burner (directly over the flame) until they are black and charred all the way around. Place in a bowl and cover with plastic wrap to steam (this will sweat the skin and make peeling the peppers easier). Set aside for at least 10 minutes.
Hold the top of the pepper and use a large kitchen knife to scrape off the blackened skin. Cut the peppers open and remove the stem and seeds. Then spread the peppers out on cutting board and chop.
To make the chili:
In a large Dutch oven, warm the bacon grease over medium-high heat. Brown the pork and beef with the onion and garlic and lightly season with salt and pepper. Stir in the chili powder, cumin, and oregano, and cook for 2 minutes. Add the chopped poblanos, black beans, pinto beans, and beef broth. Bring to a boil, then simmer uncovered for 30 – 50 minutes, depending on how thick you like your chili. The longer it simmers, the thicker it will become. Season with salt and pepper to taste.
**The use of bacon grease in this recipe is optional, but it does add to the flavor of the chili.
Enjoy!
Megan
This post is linked to Gluten Free Wednesdays and Slightly Indulgent Tuesdays.