Happy Spring! Well, it might be spring in other parts of the country, but here in Alaska, it's still chilly. It's 31 degrees (F) at my house and it has been snowing all day. There are buds on the trees though, and my basil and cilantro plants sprouted that the girls and I planted a few weeks ago (they are in pots in the house). Signs of life and things to come… I can't wait until summer.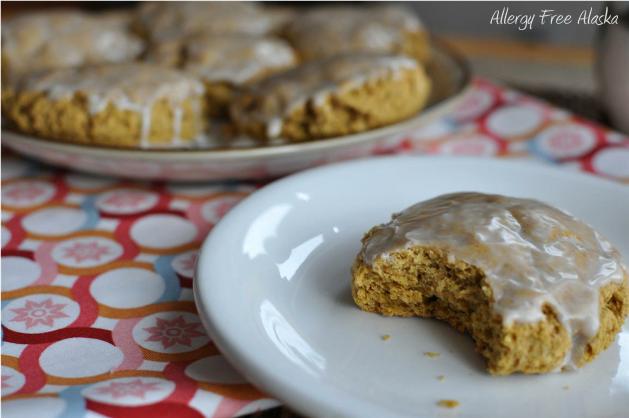 I have a confession to make. I've been holding out on you guys. This recipe I'm sharing with you today is from my archived collection of recipes… and it's a family favorite.
Last year I actually made a double batch of these Pumpkin Spice Scones to share at our church's Easter Sunday brunch. Everyone liked them – gluten eaters and non-gluten eaters alike. They are the perfect sweet little treat to have with a cup of coffee or tea.
Speaking of sweet treats I'd love to have with a cup of coffee, check out these delish Gluten-Free Pumpkin Donuts from my sweet friend, Chrystal, of Gluten-Free Palate.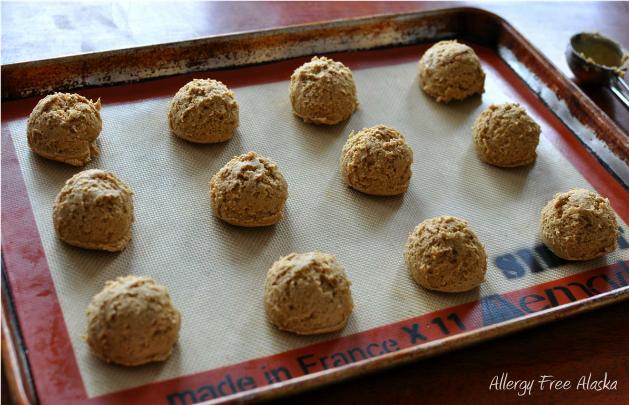 So about this archived recipe collection of mine… I won't give away all of my secrets, but I will tell you this: I've got a great collection of recipes and I look forward to sharing them all with you one day!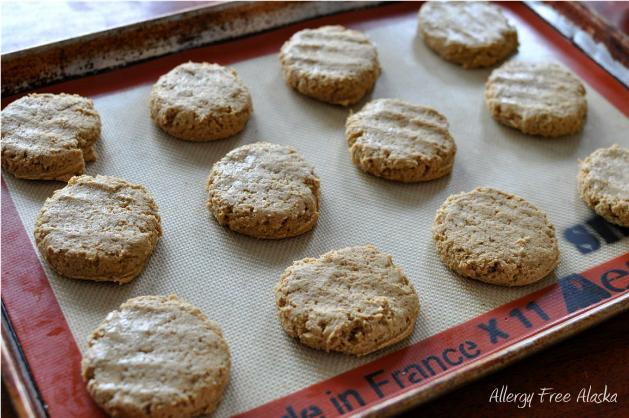 Pumpkin Spice Scones:
Yields12 scones
1 cup sorghum flour
1/2 cup millet flour or brown rice flour
1/2 cup tapioca flour
1/3 cup palm sugar
1 tablespoon baking powder
3/4 teaspoon xanthan gum
3/4 teaspoon cinnamon
1/2 teaspoon nutmeg
1/2 teaspoon ginger
1/2 teaspoon ground cloves
1/2 teaspoon sea salt
1/2 cup palm shortening
1/2 cup unsweetened pumpkin puree
3-4 tablespoons almond milk
2 teaspoons vanilla extract
1 egg
Preheat oven to 425 degrees (F).
In a large mixing bowl, whisk together the dry ingredients. Cut in the shortening until mixture resembles coarse crumbs.
In a small mixing bowl, whisk together pumpkin, almond milk, vanilla, and egg. Pour the wet mixture into the dry and mix until just combined.
Using an ice cream scooper, scoop the dough into balls (about the size of a golf ball) and place onto a parchment paper or silicone lined baking sheet. Wet your fingers and carefully pat down the tops of the dough balls until the dough is 3/4 to 1-inch thick.
Bake for 11 – 13 minutes. The scones will not be visibly brown when finished baking; however, the bottom of the scones should be light golden brown when done. Do not over bake.
Allow to cool completely on cooling racks before icing.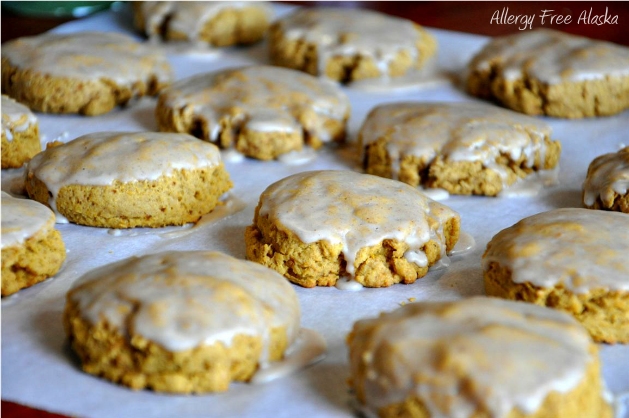 Cardamom Icing:
Yields enough icing for 12 scones
3/4 cup organic powdered sugar
3-5 teaspoons almond milk
Pinch of cardamom (A very small pinch… a little goes a long way, and you can always add more if desired)
Pinch of cinnamon
Whisk together ingredients until smooth and add milk until icing reaches desired consistency.
Drizzle on cooled scones, or dunk the scones upside down into the bowl of icing. Let the excess icing drip into the bowl before setting the scone aside for the icing to dry.
Enjoy!
Megan
This recipe is linked to Make Your Own Monday, Slightly Indulgent Tuesday, EOA Link Up, Waste Not Want Not Wednesday, Tasty Traditions, and Allergy Free Wednesday.