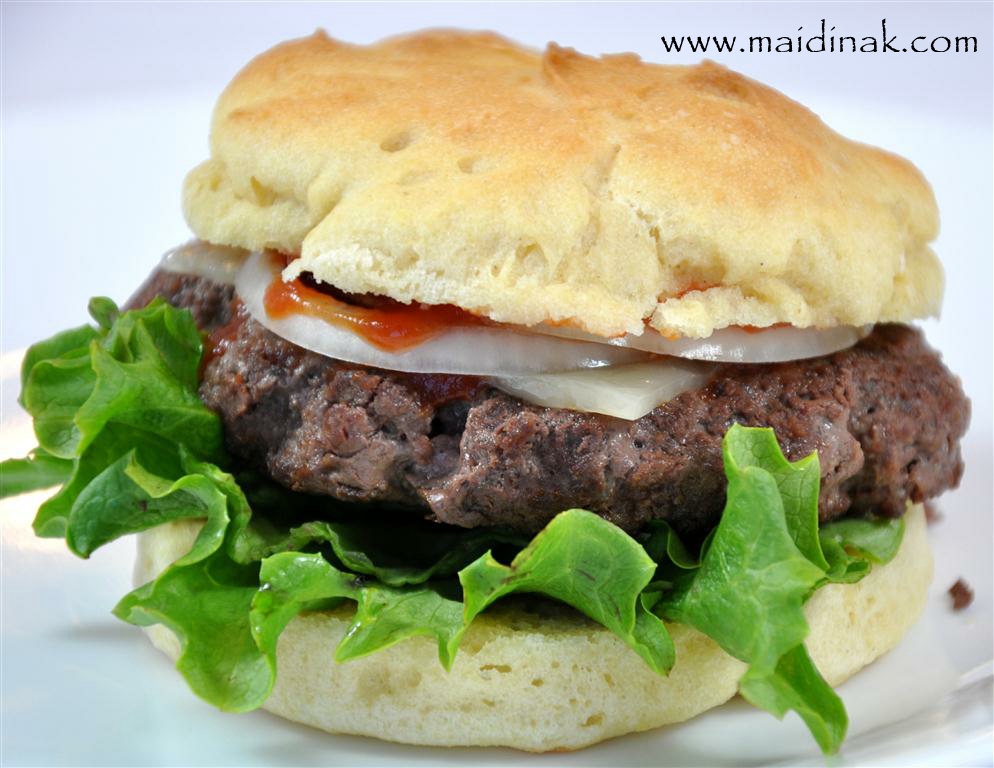 It really bothers me when we have hamburgers and my girls have to go without a bun. I go without a bun too, but that doesn't bother me. Okay, maybe it bothers me a little teenie bit, but it hurts my heart knowing my girls are missing out on something.
I've made hamburger buns three different times this week, trying to get this recipe just right. These buns are best when used the day you make them, but they are still good the following day too. The day after baking they are still soft, not rock hard like some gluten free bread recipes.
They also make great sandwich rolls.
Before you make the hamburger bun dough, make the molds for them to bake in. First, pick a bowl: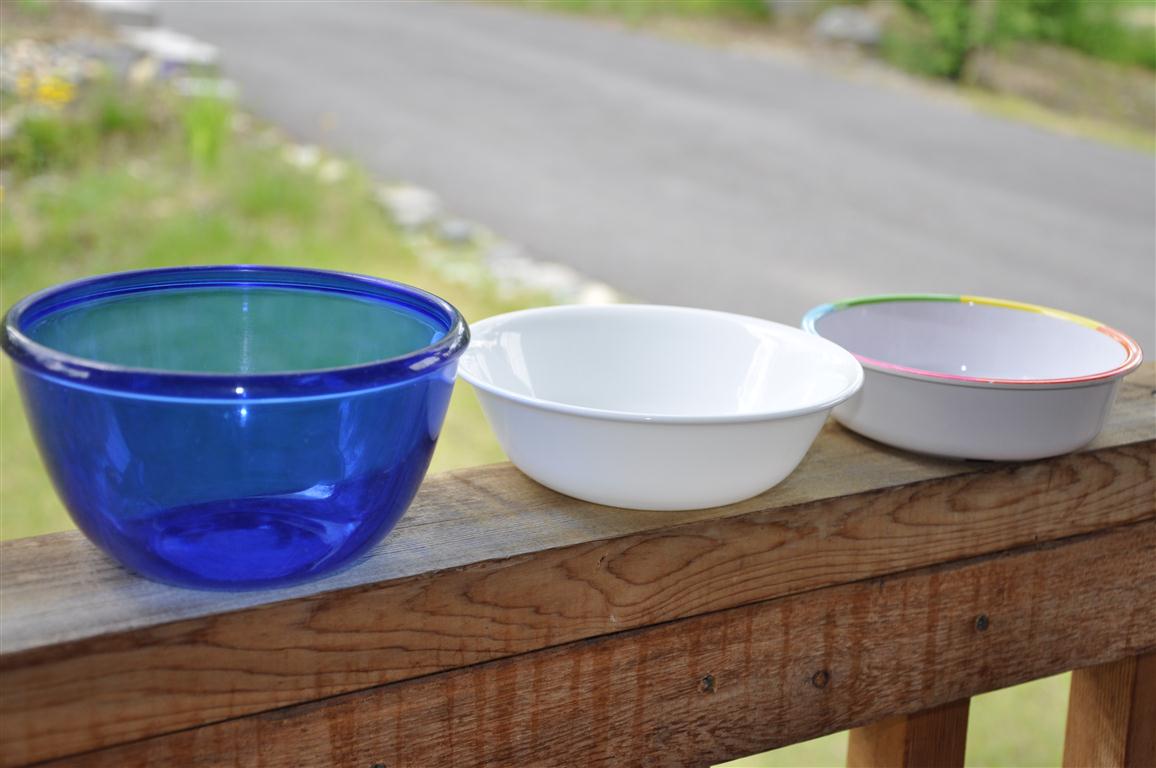 I randomly looked at 3 different bowls in my cupboard. I choose the smallest bowl on the right because it was the perfect shape – about 4 1/2 inches in diameter and the sides were more square-like vs. the other bowls being very rounded on the bottom.
Flip the bowl upside down on your counter and tear off a piece of foil. For whatever reason, my molds turned out best when I doubled up the foil only half way. Like this: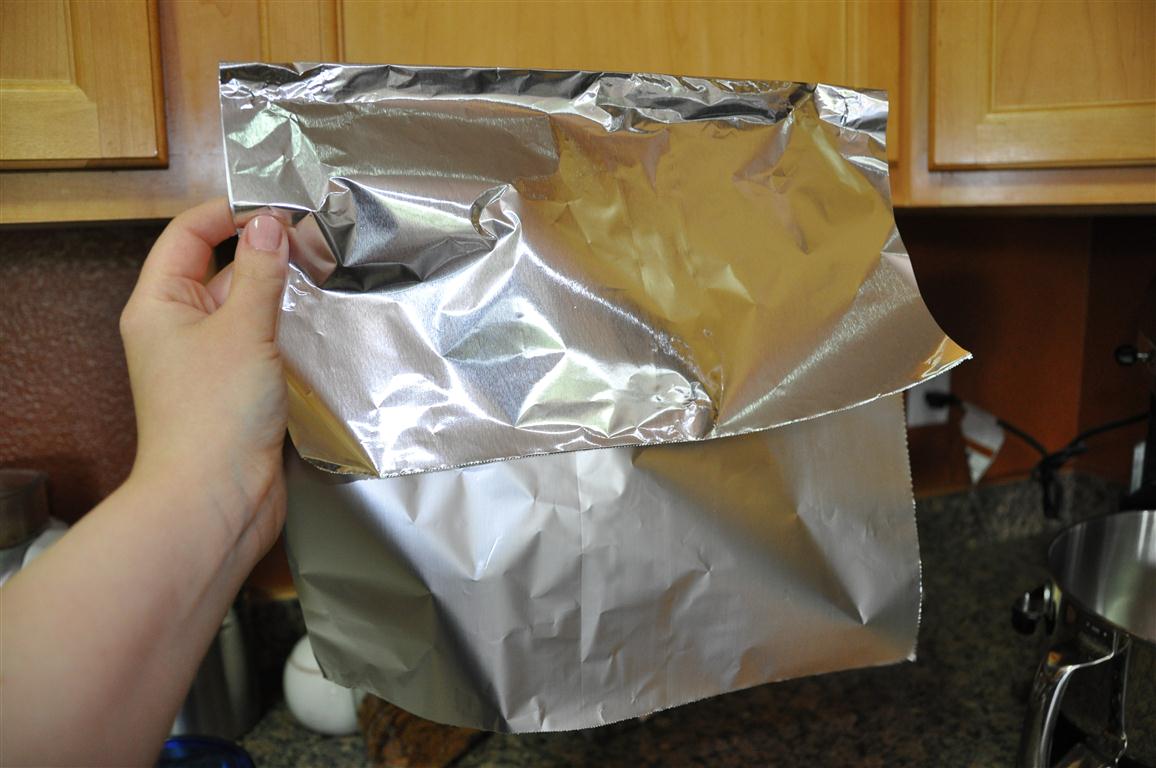 Now place the foil on top of your upside down bowl on the counter and do the wrap around!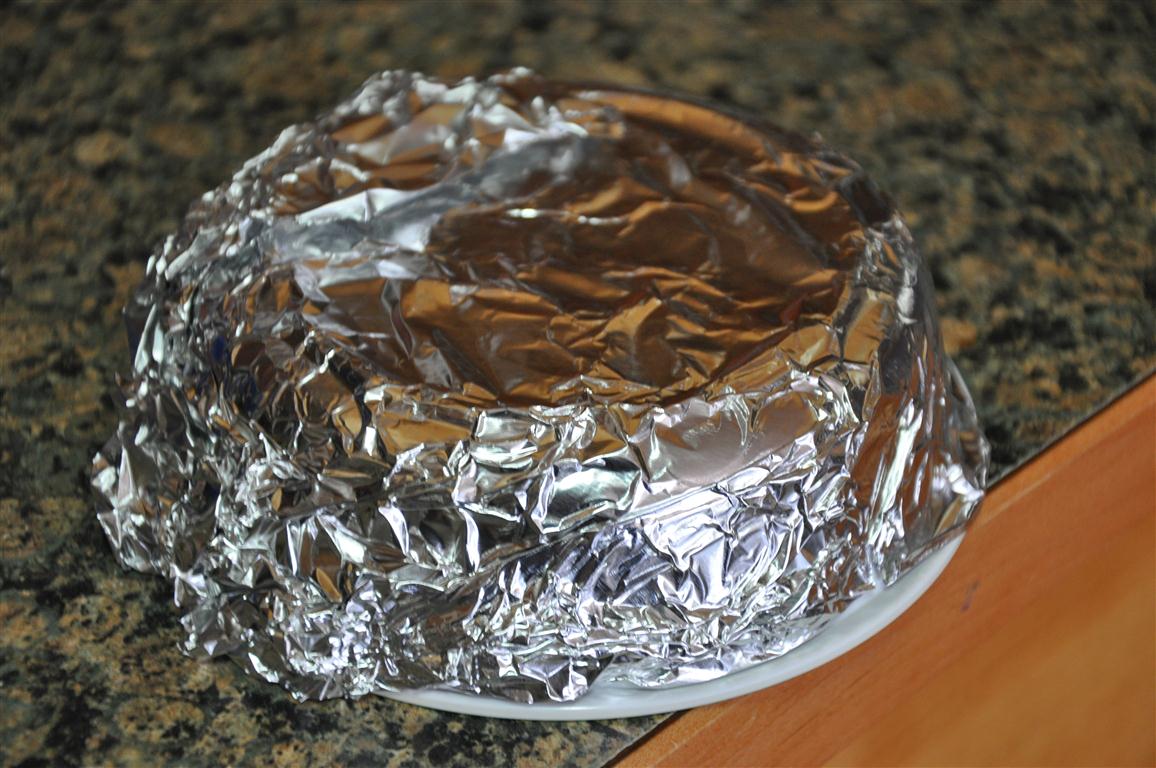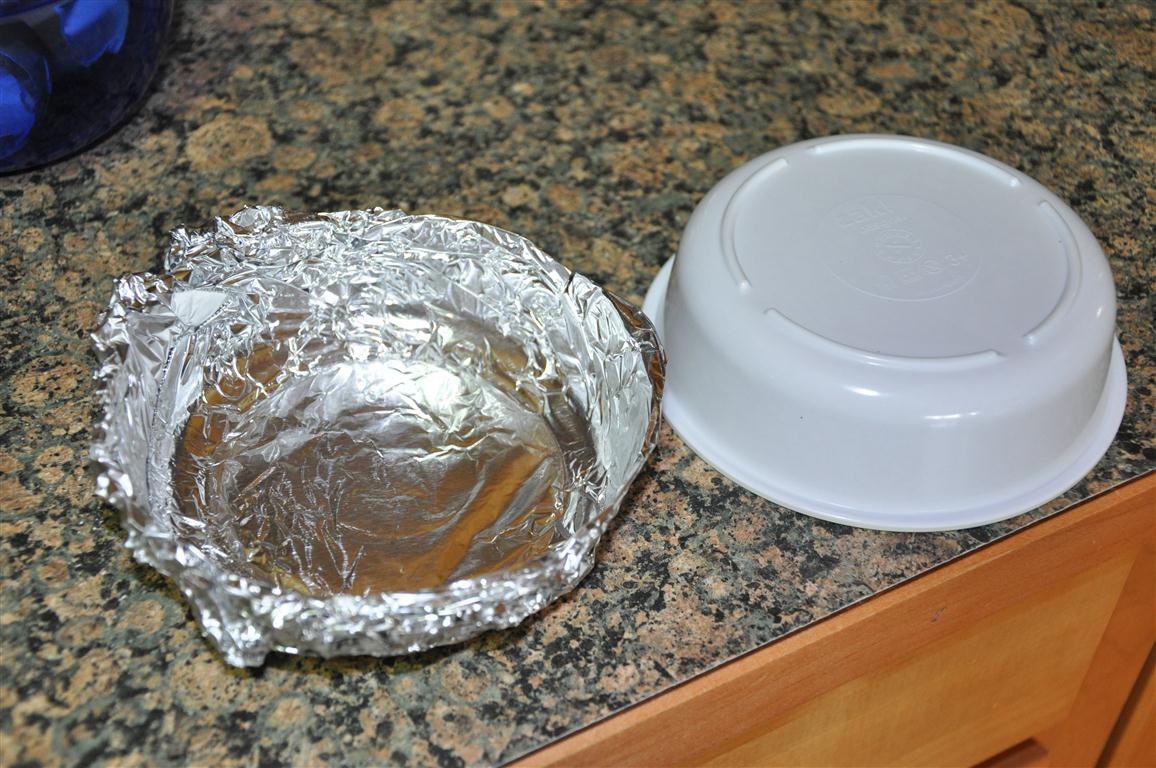 You'll need to make 8 of these molds. They don't have to be perfect, but do make sure the sides of the molds are at least 2 inches in height.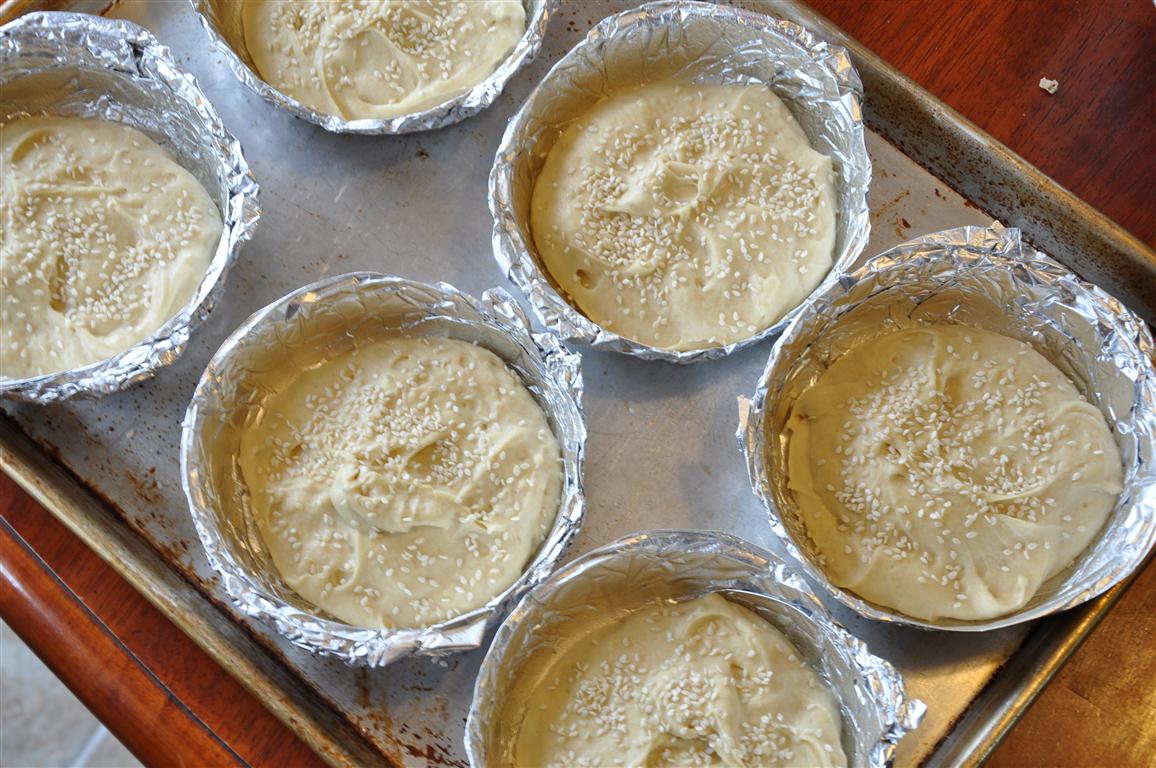 Place your molds on a baking tray (or trays, I had to use 2) and coat with non-stick spray.
Now make your dough.
This recipe is linked to Allergy Free Wednesday.
Gluten Free Hamburger Buns Recipe
Makes 8 – 4 1/2 inch hamburger buns
Yeast Mixture:
1 cup warm water (between 110 – 115 degrees F)
3 TBSP honey
2 1/2 tsp dry active yeast (NOT instant yeast!)
Dry Ingredients:
1 cup brown rice flour
1 cup tapioca starch
1/2 cup arrowroot starch
1/2 cup millet flour
1/2 cup sorghum flour
1 TBSP xanthan gum
1 1/2 tsp sea salt
Wet Ingredients:
3 eggs, at room temperature
1/3 cup water
1/4 cup olive oil
1 tsp apple cider vinegar
Sesame seeds for sprinkling
Directions:
To proof the yeast, combine the honey and warm water in a small mixing bowl and stir until the honey is mostly dissolved. Sprinkle in the yeast and give it a quick stir. Allow to the yeast to proof for 7 minutes (set a timer!) – NO more, NO less time. Make sure you have the other wet and dry ingredients mixed and ready to go when the 7 minutes are up!
Using a heavy duty mixer, combine the dry ingredients.
In a separate mixing bowl, whisk together the eggs, oil, water, and vinegar.
When the yeast is done proofing, add the wet ingredients to the dry. Stir until it's a little paste-like, then add the yeast mixture. Using your mixers low speed setting, mix for about 30 seconds. Scrape the sides of the bowl then mix on medium for about 2 minutes or until the dough is smooth. (You may need to stop your mixer and scrape the sides of your bowl a few more times.)
Divide the dough into 8 well greased foil molds, placing 1/2 cup of dough in each mold. There shouldn't be too much dough left over, but if there is, simply divide it up into the molds. Using a spatula, smooth out the dough in each mold. Sprinkle each hamburger bun with sesame seeds.
Allow to the buns to rise for about an hour (This is how much time mine needed in Alaska. If you live in a warmer climate, they may require less rising time.) Bake in a pre heated 375 degrees (F) oven for about 18 – 20 minutes, until the tops are a light golden brown. Do not over bake!
Immediately remove buns from the molds and allow to cool on wire racks. I was able to save my molds to be used again.
There was a lot of love that went into this recipe. I hope a little of my love finds its way into your kitchen.
xoxo,
Megan
ps – I hope you like my buns!