A subtly sweet shortbread topped with pecan pie filling… does it get any better?
When I was little, my mom made sure we had pecan pie every holiday; it was my dad's favorite. Since changing my eating habits I wanted to make a healthier alternative to the sugar-filled classic, something I didn't have to feel guilty about eating.
These Guilt-Free Pecan Pie Cookies are definitely guilt-free (Paleo & vegan). And tasty too!
I am willing to bet you will have a hard time NOT eating the filling… just make sure you save enough of it to fill the cookies. 😉
Looking for another vegan and Paleo dessert recipe? Try these Paleo Almond Joy from Beaming Baker.
xoxo
Megan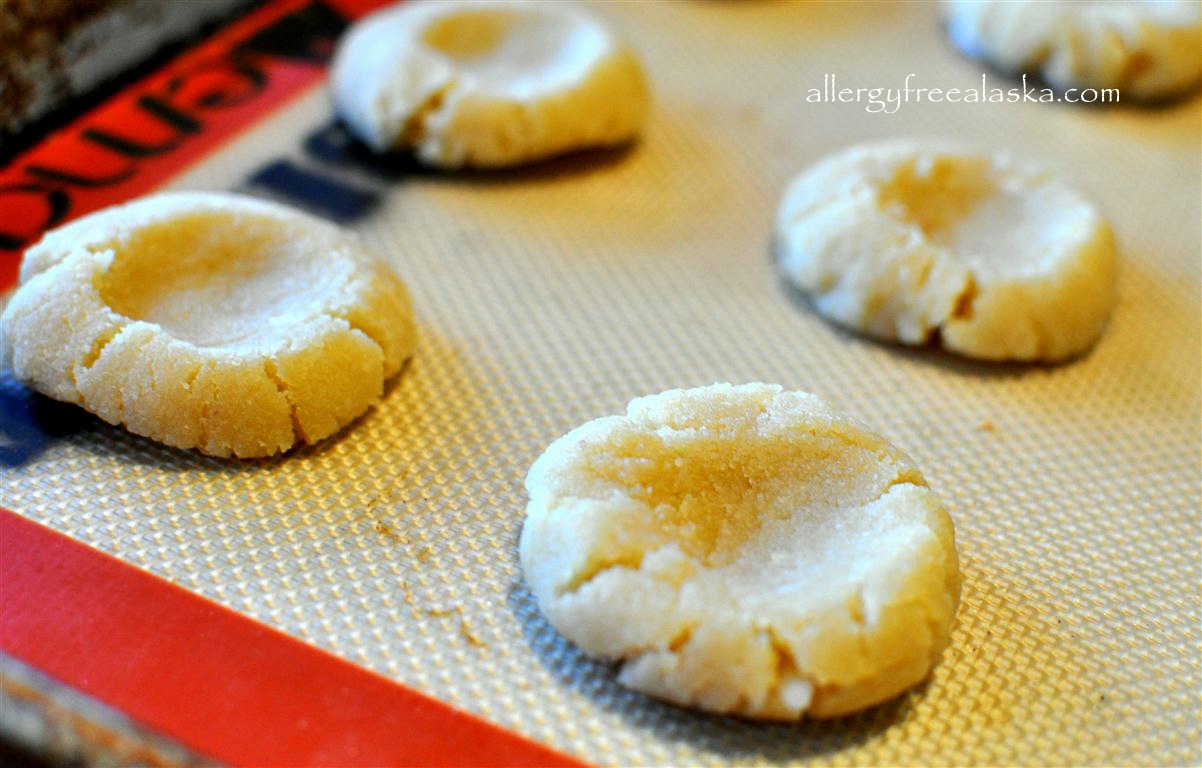 You might also like these Vegan Paleo Pecan Pie Bars: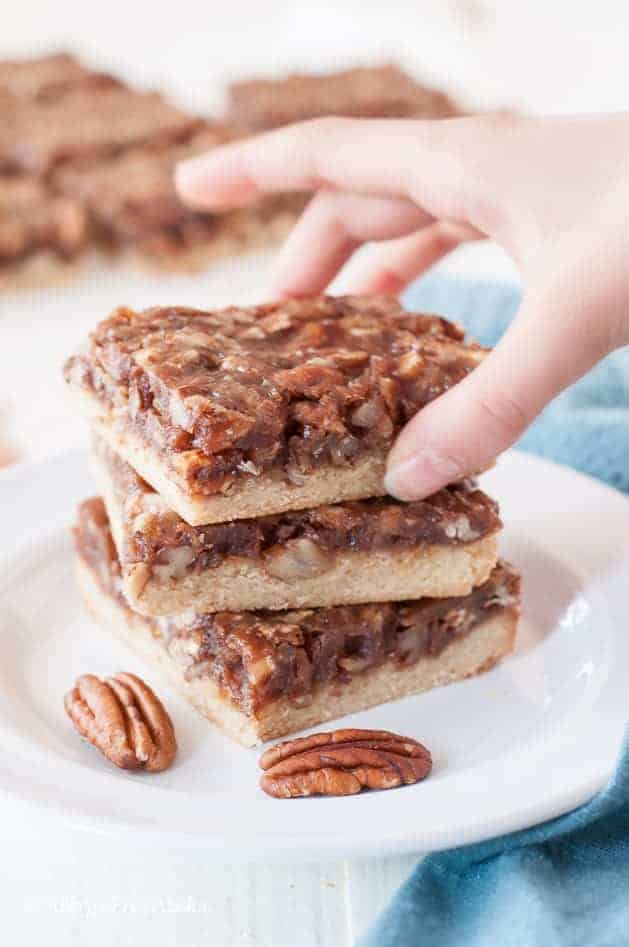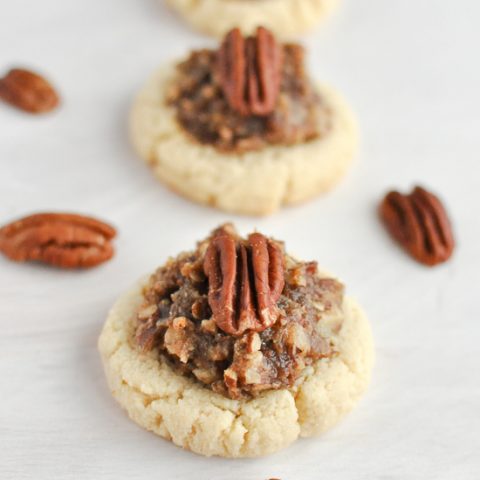 Gluten-Free Pecan Pie Cookies
Ingredients
For the filling:
⅓ cup dates, chopped
5 tablespoons maple syrup
¼ cup coconut oil
1 tablespoon almond milk
¼ teaspoon vanilla extract
⅛ teaspoon sea salt
1 ½ cups pecans, chopped
For the cookie base:
2 ¼ cup blanched almond flour, gently packed
¼ teaspoon sea salt
¼ teaspoon baking soda
5 tablespoons coconut oil, at room temperature
3 tablespoons maple syrup
1-2 tablespoons almond milk
1 ½ teaspoons vanilla extract
Instructions
To make the filling:
Cover the chopped dates in 1 cup of hot water and set aside for at least 10 minutes.
In a small saucepan over low heat, combine the maple syrup, coconut oil, almond milk, and vanilla extract. Stir until the coconut oil is just melted and then remove from heat.
Drain and discard the hot water from the dates, and place the dates in a blender with the saucepan contents. Blend until smooth, pour back into the saucepan (so you don't dirty another bowl) and then stir in the sea salt and chopped pecans. Set aside.
To make the cookie base and form the cookies:
Preheat oven to 350 degrees (F) and line a cookie sheet with parchment paper.
In a large mixing bowl, combine the blanched almond flour, sea salt, and baking soda. Whisk in the coconut oil until the dough resembles coarse crumbs.
Stir in the maple syrup, vanilla, and almond milk. Start with 1 tablespoon of almond milk and add another tablespoon only if the dough needs more moisture to pull it together.
Roll the dough into balls (using about 1 ½ tablespoons of dough each) and place on the cookie sheet. Flatten the balls of dough and use your fingers to make a well (or indentation) in the middle of the cookies.
Generously fill the cookies with the pecan pie filling (and I do mean generously fill, otherwise you will be left with a lot of filling left over).
Bake for 12 to 14 minutes, or until the bottoms of the cookies are golden brown.
Allow the cookies to completely cool on the cookie sheet (otherwise they will fall apart).
This post may contain affiliate links which I may receive a small commission from (without any additional costs to you). The money earned from these commissions helps me maintain this website. Thank you for your support in this way!