If you're looking for a healthy yet delicious treat, look no further than gluten-free pecan pie cookies! These delectable treats are gluten-free, grain-free, vegan, and sweetened only with dates and maple syrup. Best of all, they taste just like the classic gluten-free pecan pie in cookie form, with a chewy texture and a rich, nutty flavor.
The base of these pecan pie cookies is almond flour shortbread, also used in Paleo pecan pie bars. It's a sturdy but soft base with a light vanilla flavor that holds up to the pecan pie filling.
Are you looking for another vegan and Paleo dessert recipe? Try these almond flour banana muffins, caramel coconut cookies, or Paleo almond joy from Beaming Baker.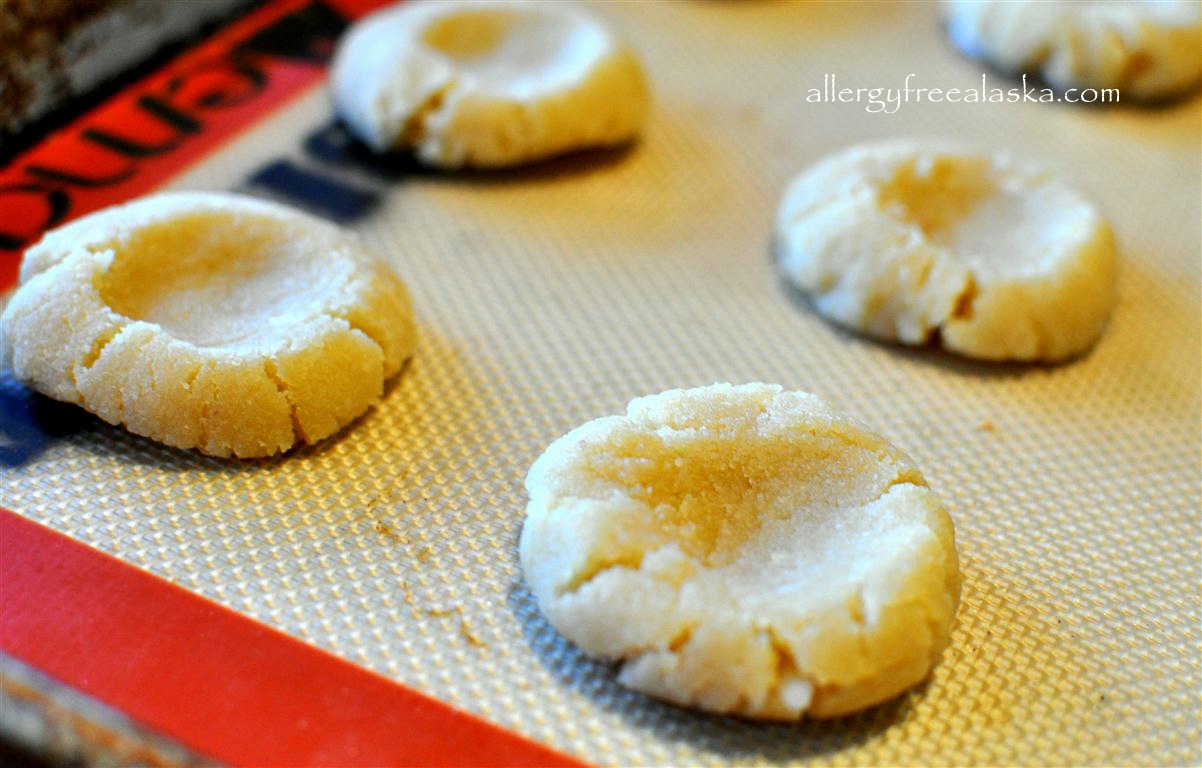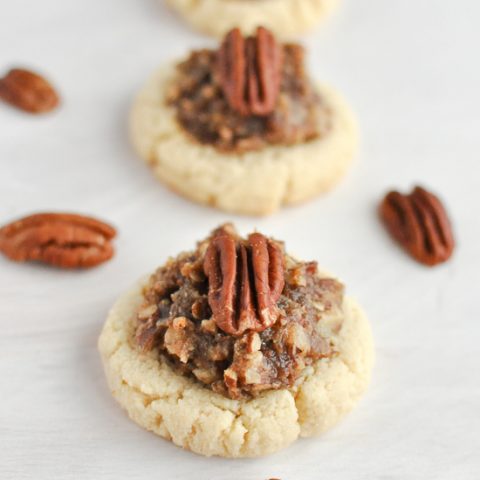 Gluten-Free Pecan Pie Cookies
Ingredients
For the filling:
⅓ cup dates, chopped
5 tablespoons maple syrup
¼ cup coconut oil
1 tablespoon almond milk
¼ teaspoon vanilla extract
⅛ teaspoon sea salt
1 ½ cups pecans, chopped
2 ¼ cup blanched almond flour, gently packed
¼ teaspoon sea salt
¼ teaspoon baking soda
5 tablespoons coconut oil, at room temperature
3 tablespoons maple syrup
1-2 tablespoons almond milk
1 ½ teaspoons vanilla extract
Instructions
To make the filling:
Cover the chopped dates in 1 cup of hot water and set aside for at least 10 minutes.
In a small saucepan over low heat, combine the maple syrup, coconut oil, almond milk, and vanilla extract. Stir until the coconut oil is just melted and then remove from heat.
Drain and discard the hot water from the dates, and place the dates in a blender with the saucepan contents. Blend until smooth, pour back into the saucepan (so you don't dirty another bowl) and then stir in the sea salt and chopped pecans. Set aside.
Preheat oven to 350 degrees (F) and line a cookie sheet with parchment paper.
In a large mixing bowl, combine the blanched almond flour, sea salt, and baking soda. Whisk in the coconut oil until the dough resembles coarse crumbs.
Stir in the maple syrup, vanilla, and almond milk. Start with 1 tablespoon of almond milk and add another tablespoon only if the dough needs more moisture to pull it together.
Roll the dough into balls (using about 1 ½ tablespoons of dough each) and place on the cookie sheet. Flatten the balls of dough and use your fingers to make a well (or indentation) in the middle of the cookies.
Generously fill the cookies with the pecan pie filling (and I do mean generously fill, otherwise you will be left with a lot of filling left over).
Bake for 12 to 14 minutes, or until the bottoms of the cookies are golden brown.
Allow the cookies to completely cool on the cookie sheet (otherwise they will fall apart).