I had such an amazing trip back home to Kodiak Island, Alaska! For 4 days I played on the beaches, acted like a tourist visiting the boat harbors, and caught up with old friends. It was fabulous. And in typical Kodiak fashion, it rained and blew sideways the first 2 days I was there, but then the weather cleared up and we were left with this awesomeness: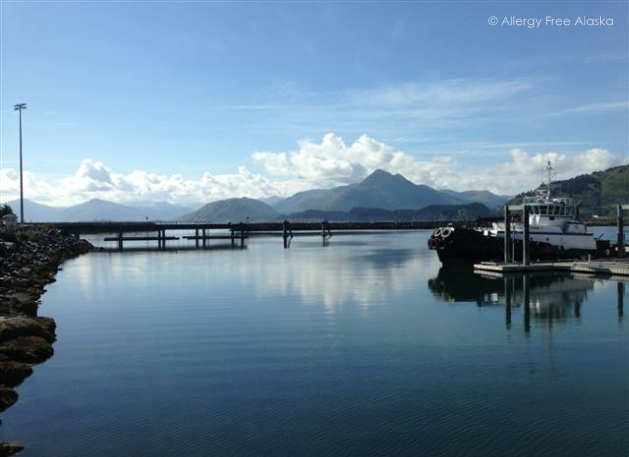 It honestly doesn't get any better or gorgeous than Kodiak on a beautiful day. The sun came out and my best bud, Lisa, and I were able to get some unbelievable shots. These next few pictures were taken on top of Pillar Mountain using my iPhone (the LCD screen went out on my point & shoot, so thank God for back up technology!). These photographs are totally unaltered and showcase the true beauty of Kodiak.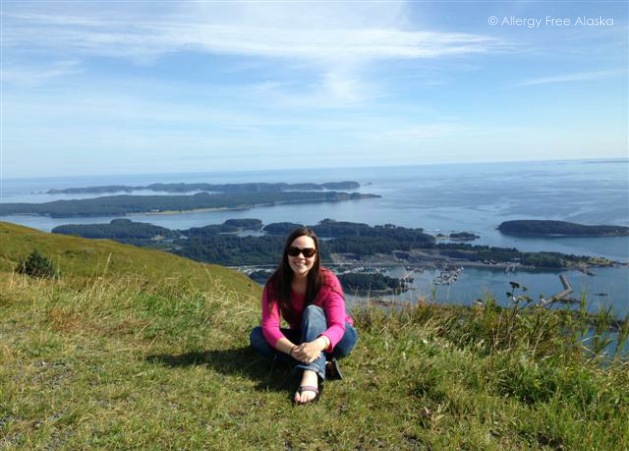 Downtown Kodiak sits at the base of Pillar Mountain.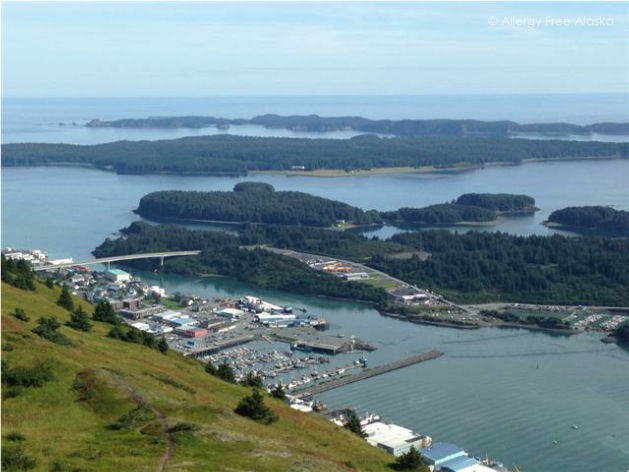 This is a view of the runway and the Coast Guard Base. Kodiak is home to the largest Coast Guard base in the Pacific.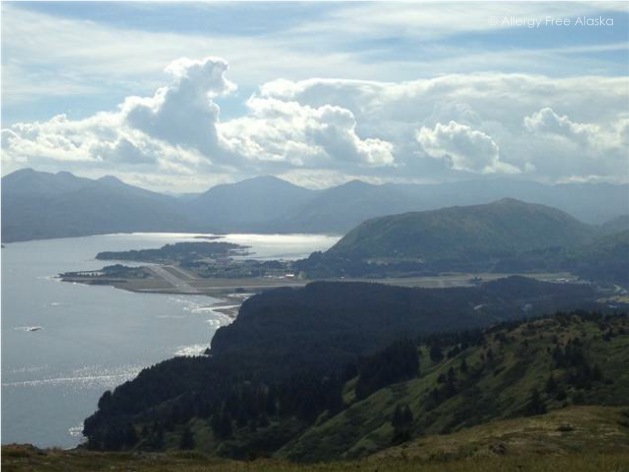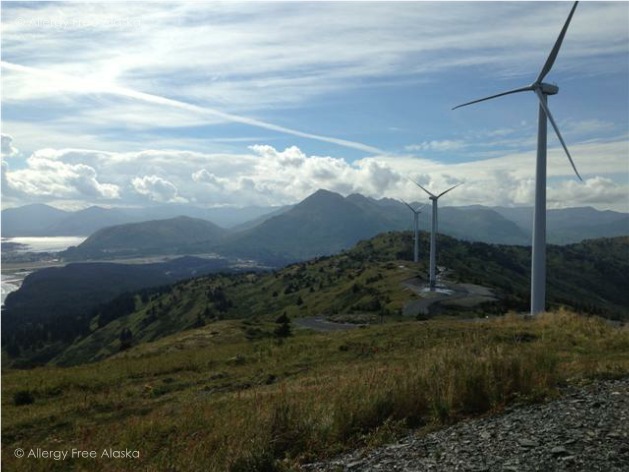 This is the Alaska Wildlife Troopers patrol vessel Woldstad. I've grown up around and on boats, but I still can't get over the size of the really big vessels. They are impressive – this picture doesn't do the Woldstad justice!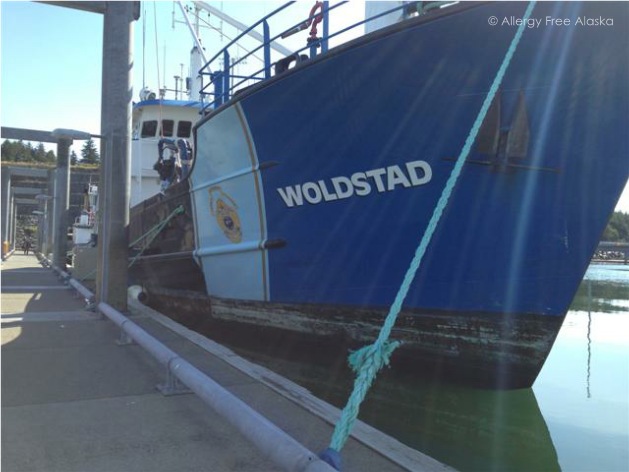 St. Paul Boat Harbor.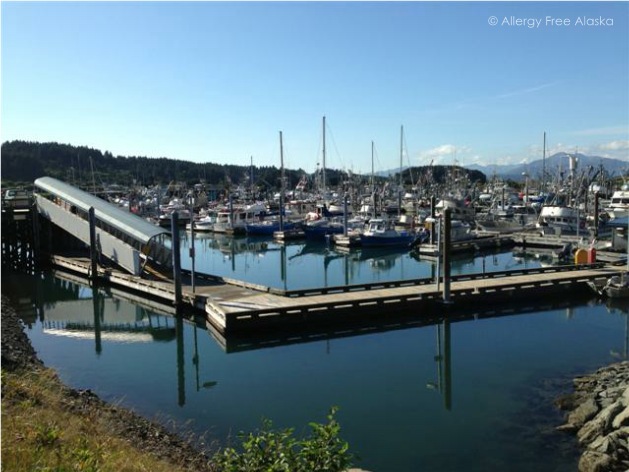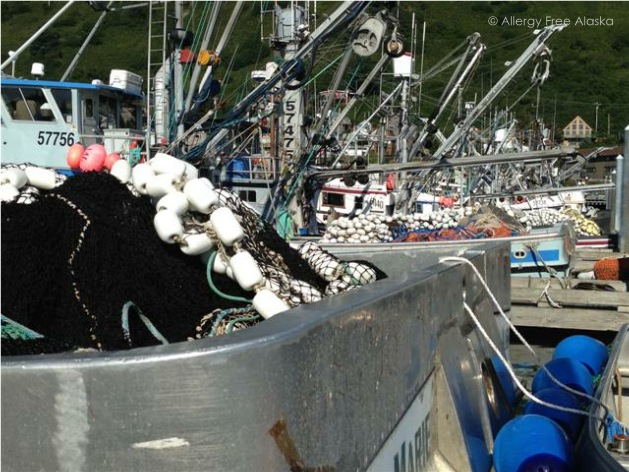 This is one of my favorite pictures. I did brighten this one up a little bit.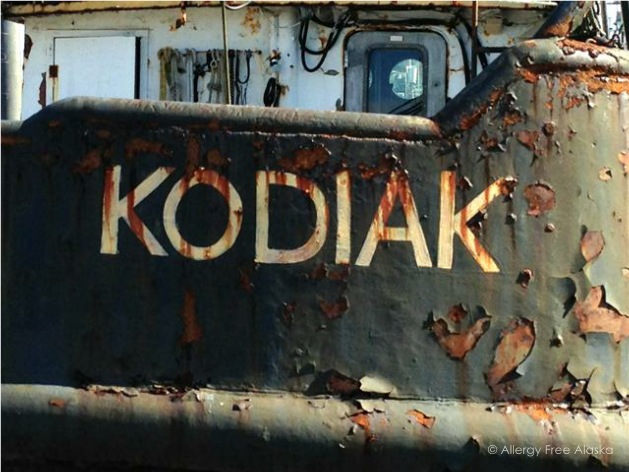 As I mentioned on Facebook, I meant to get this Zucchini Apple Bread or Muffins recipe up for you early last week, but time got the best of me trying to prepare for my trip. Before I left I stocked the house with lots of gluten free food options for my husband and girls. I made a gluten & dairy free beef ziti type of casserole dish, a double batch of No Bake Rice Crispy Treat Bars, and of course – my famous Gluten & Rice Free Multigrain Bread. We try not to eat bread very often, but it sure is convenient to have a few slices of bread on hand, especially for a daddy who isn't quite as creative as mommy in the kitchen. 😉
This gluten free Zucchini Apple Bread or Muffins is one of my favorite recipes I've created. When I first started my gluten and dairy free journey, a friend I met online requested I make a zucchini apple bread. I'd never heard of that combination in a bread before, so I was naturally curious about it. I developed a recipe (and was so proud of it) and sent it to her to try. I'm not sure if she ever ended up trying it or not. When I asked her about it she said she hadn't had the time, but I secretly hope she never made it. It really wasn't a good recipe… and all I can do it laugh about it now. I was just beginning to dip my feet into gluten free baking, and I had no clue what I was doing. And that's what makes me so proud of this new and updated recipe I'm sharing with you. It symbolizes my growth. I would be proud to serve a slice of this to Oprah or the CEO of Starbucks. This recipe has been hailed by several of my recipes testers as "the best zucchini bread I've ever had!" I hope you all enjoy it as much as my friends and I do!
All my love,
Megan (with a long E)
PS – Tab, this is for you! 😉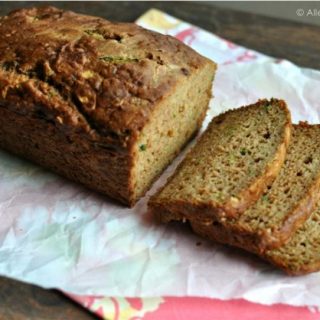 Zucchini Apple Bread or Muffins
Yield:
1 loaf or 14 muffins
Ingredients
½ cup palm sugar
¼ cup liquefied coconut oil or olive oil
⅓ cup unsweetened applesauce
1 ½ tsp vanilla extract
2 eggs
1 teaspoon xanthan gum
1 teaspoon cinnamon
½ teaspoon nutmeg
½ teaspoon sea salt
1 teaspoon baking soda
1 teaspoon baking powder
½ cup tapioca starch
½ cup millet flour or sorghum flour
½ cup brown rice flour
1 smallish zucchini, grated and blotted off with paper towels (about ¾ cup)
1 baking apple, grated (about a cup)
Instructions
Preheat oven to 350 degrees (F).
Cream together the palm sugar, coconut oil, applesauce, and vanilla. Whisk in the eggs, and then add the xanthan gum, cinnamon, nutmeg, sea salt, baking soda, baking powder, tapioca starch, millet flour, and brown rice flour. Stir until the batter is smooth and well blended. Fold in the zucchini and apple.
To make the loaf:
Pour the batter into an 8.5" x 4.5" parchment paper lined and lightly greased metal bread pan (like this one). Bake for 50-60 minutes, or until the crust is golden brown and a knife, when inserted into the center of the loaf, comes out clean. Remove the loaf from the bread pan and place it on a wire rack to cool. Cool completely before slicing.
To make the muffins:
Divide the batter equally between 14 paper-lined muffin tins. Bake for 16-20 minutes, or until a toothpick, when inserted into the middle of one of the muffins, comes out clean. Place on a wire rack to cool.