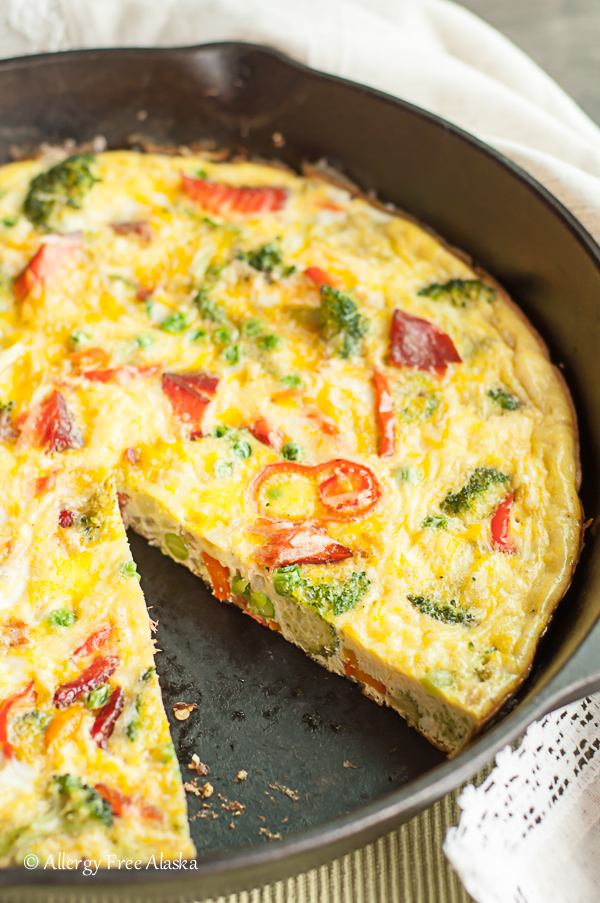 Darn autoimmune diseases. They totally messed up my exercise routine last week. I was so disappointed!
It is such a battle when my mind is willing and able, but my body is not. 🙁
It all started with exhaustion, but when the pain set in at the bottom of my spine and I was overcome with horrible nausea, I knew it was a spondylitis flare.
Pain for me is one thing. I've gotten so used to pain over the years that if I didn't wake up in some sort of pain I'd think something was wrong. But pain combined with sheer exhaustion and nausea knocks me off my feet.
A few mornings I tried to force myself to work out… that was a stupid, very idiotic idea. Lol. Eventually I succumbed to the fact I had to let my body rest. So far this week I'm feeling better (thankfully). My energy levels still aren't great, but the nausea and pain are gone. Fingers crossed this flare is nearly over with.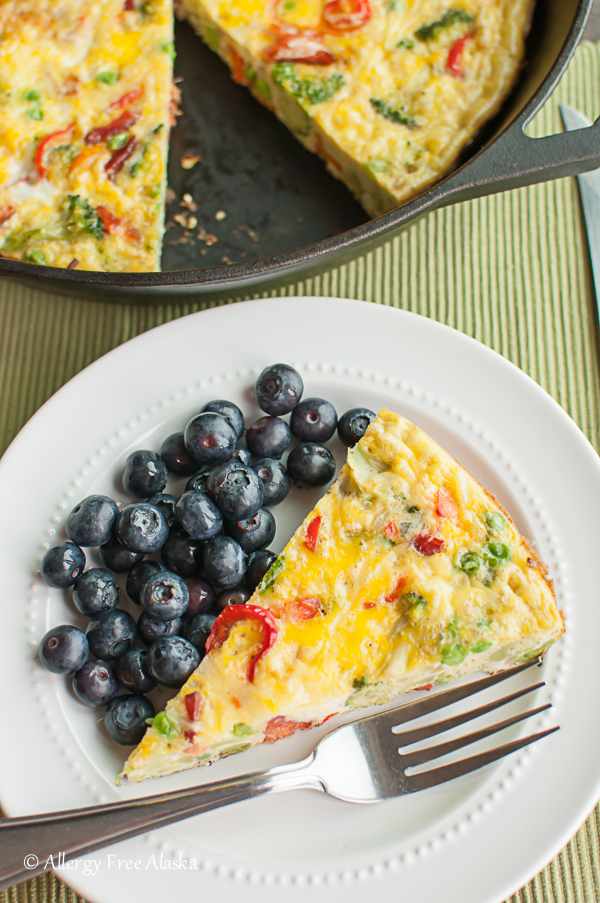 Despite how I've been feeling physically, I'm still trying my best to eat healthy. Well, at least when I'm not nauseous. When that happens I eat whatever I can stomach (which is normally gluten-free waffles, bone broth, and apples with peanut butter).
Though when I'm feeling well I find eating a big breakfast in the morning full of protein, healthy fats, and veggies prevents late-night cravings that make me want binge on cookies or the bag of Enjoy Life Chocolate Chunks in the cupboard (the struggle is REAL).
I like to make this Smoked Salmon and Veggie Frittata on Sunday, so we can eat off of it the first part of the week, but honestly, this frittata makes a delicious, easy dinner, too.
I use my homemade Alaska smoked salmon in this recipe, but you can easily use store bought. Or if smoked salmon just isn't an option for you (because it's too expensive), you can substitute canned salmon or leftover flaked salmon from a fillet. I just prefer the taste of the smoked salmon. The smoked flavor adds something special to this recipe!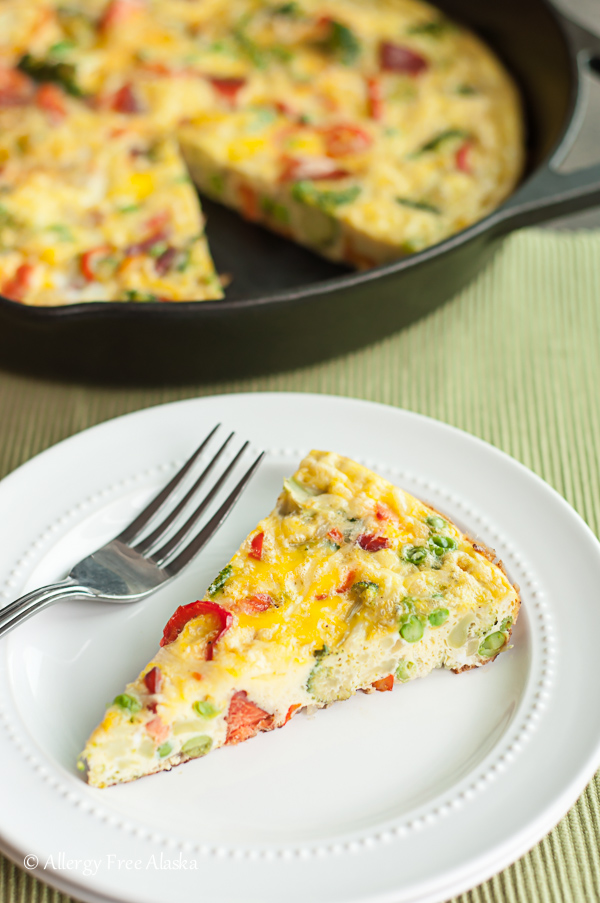 In other news…. we bought a pop up camper!
It's a little one, a light one that our SUV can pull, but we're super excited. Over the last few days we've scrubbed, repaired, and removed mildew. The elbow grease is paying off – the camper we've named "Rocky" is already looking and smelling better. 😉
All of us are looking forward to its maiden voyage next week. If you aren't already following me on Instagram, make sure you do for pictures of our travels and other shenanigans. Do you have any camping plans this summer?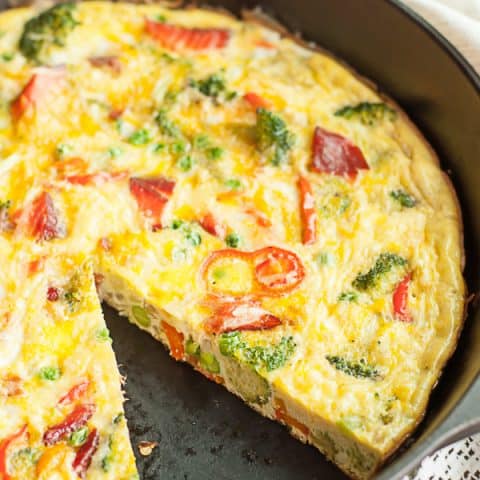 Smoked Salmon Frittata
A hearty and satisfying smoked salmon frittata, packed with veggies and perfect for sharing with all of your gluten-free friends!
Ingredients
12 large eggs, beaten
1 tablespoon ghee (or olive oil, vegan butter, etc.)
2 1/2 cups bite-sized broccoli florets
1 cup sliced mini sweet peppers (or bell peppers)
1/2 cup diced onion
1/2 cup frozen peas
1 cup flaked smoked salmon (I use homemade, but store bought is okay too)
1/3 cup shredded Romano cheese (omit for dairy-free)
sea salt & freshly ground pepper to taste
Instructions
Preheat oven to 375 degrees (F).
Warm the ghee in a 12-inch non-stick skillet (I prefer to use cast iron) over medium heat. Add the broccoli florets, sliced mini sweet peppers, and diced onion. Season with sea salt and freshly ground black pepper. Cook until the veggies are soft, but still a bit crisp.
Stir in the frozen peas and smoked salmon.
Sprinkle the Romano cheese over the skillet mixture, and then pour in the beaten eggs. Stir well, and use a spatula to evenly distribute the ingredients over the bottom of the skillet.
Continue cooking the frittata, without stirring, over the burner for an additional 45-60 seconds. Just until the outside edge of the frittata begins to set.
Carefully place the hot skillet in the oven and bake for 10-14 minutes, just until the eggs are set. If you bake the frittata for too long, the top will brown. Let the frittata set for at least 5 minutes before cutting. Serve hot or cold.
Recommended Products
We are a participant in the Amazon Services LLC Associates Program, an affiliate advertising program designed to provide a means for us to earn fees by linking to Amazon.com and affiliated sites.