I don't know about you, but growing up, cranberry sauce always came from a can. It didn't dawn on me until I was older that you could actually make your own cranberry sauce (I know, what a concept). When I was little, I actually prided myself on being able to get the cranberry sauce out of the can in one big blob… a perfectly formed mold of canned cranberry sauce. LOL!
Am I the only one who found joy in that simple pleasure?!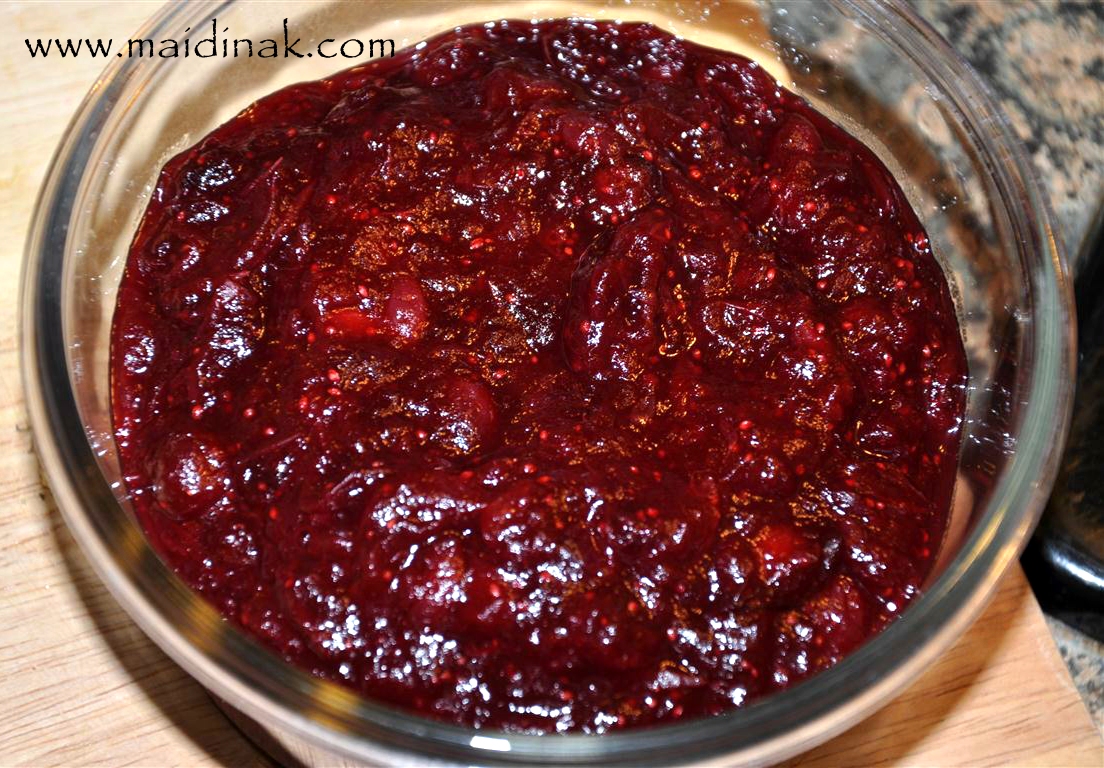 When you are hosting a big Thanksgiving dinner, make your cranberry sauce in advance and freeze it (which is exactly what I'm doing). It's one less thing you'll have to worry about making the day before Thanksgiving. After I took this picture, I put the air tight lid on my bowl and put it in the freezer. The day before Thanksgiving, I'll pull my container out of the freezer and place it in the refrigerator to thaw.
I'm actually not hosting Thanksgiving dinner this year. AJ's parents are unable to make the trek out to our house, so I am cooking our Thanksgiving Day meal and bringing it to them. Fortunately, I'm just cooking food for me and the girls – my SIL and MIL will make food for the rest of the family.
What are your Thanksgiving Day plans? Are you cooking a traditional turkey dinner with all the fixings, or are you going a bit more modern?
This recipe is linked to Allergy Free Wednesdays.
Refined Sugar Free Cranberry Sauce Recipe:
1 – 12 oz. bag of cranberries
½ cup orange juice, fresh squeezed (or use water as a substitute)
½ cup water
½ cup palm sugar
5 tablespoons honey, or maple syrup for vegan
½ tsp ground ginger
¼ tsp ground nutmeg
1 cinnamon stick
Combine all ingredients in a saucepan over medium heat. Bring to a boil and simmer for about 10 – 12 minutes, stirring frequently. The berries will burst as you cook them. Allow the cranberry sauce to cool to room temperature before removing the cinnamon stick.
Freeze for future use or refrigerate in an air tight container.
Enjoy!
Megan
xoxo