You know those phases of life, the ones where you feel like you are so busy you can't see straight?? That is where I'm finding myself, in a season of busyness.
I haven't had the chance to play in the kitchen much, and don't tell my family that I'm openly admitting this, but when momma doesn't let loose with her creative talent in the kitchen she gets cranky.
I didn't realize just how much I depended on baking as therapy, so to speak. It's as necessary to me as taking a shower and putting on deodorant. If I don't get to experiment in the kitchen my personality downright stinks. 😉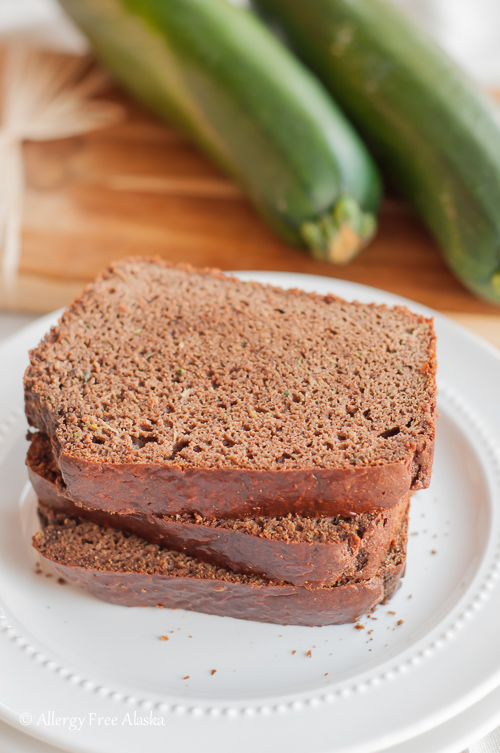 Yesterday I finally got the chance to play with this Paleo Chocolate Zucchini Bread recipe I've been working on.
My Paleo Chocolate Zucchini Bread is more cake-like instead of bread-like, it's very moist. The coconut sugar combined with NuNatural's Liquid Stevia forms the perfect sweet balance, it does not scream, "I'm sweetened with stevia!" The combination of two sweeteners works very well, and believe me, if it didn't, my husband and children would let me know! 😉
Everyone is in agreement that this is a winning recipe. Try serving it topped with a dollop of coconut whipped cream, sliced strawberries, and a light dusting of cocoa powder for a decadent better-for-you dessert.
You might also try this Gluten-Free Zucchini Bread recipe from sweet Erin, of Meaningful Eats.
All my love,
Megan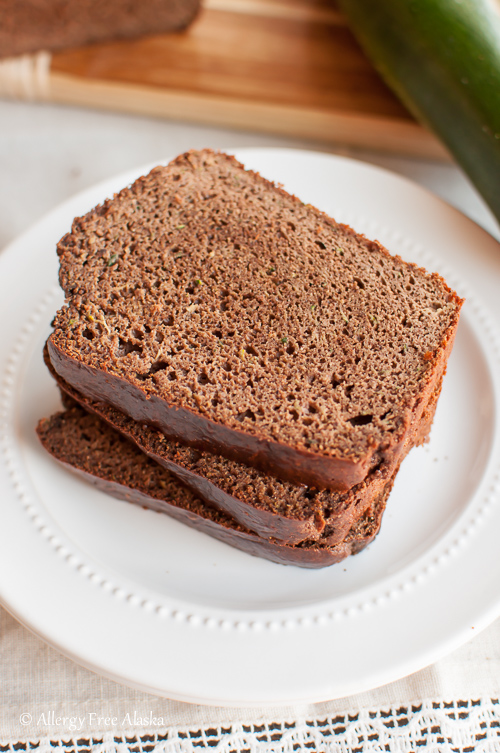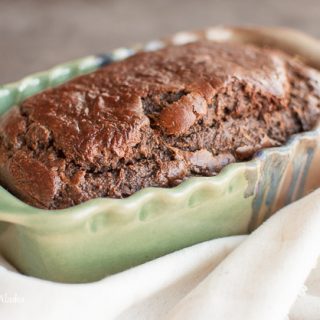 Paleo Chocolate Zucchini Bread
Instructions
Preheat oven to 350 degrees (F). Line an 8.5 x 4.5 loaf pan with parchment paper, and then grease well.
In a large mixing bowl, whisk together the almond butter, eggs, apple cider vinegar, vanilla extract, and NuNaturals Liquid Vanilla Stevia until well blended.
In a separate mixing bowl, sift together the coconut sugar, coconut flour, unsweetened cocoa powder, baking soda, baking powder, and sea salt.
Pour the dry ingredients into the wet, and stir until just blended.
Add the finely grated zucchini and stir well.
Pour the batter into the prepared loaf pan, and bake for 55-65 minutes, or until a toothpick, when poked into the center of the loaf, comes out clean.
Carefully remove the loaf from the pan, and place on a cooling rack. Cool completely before slicing.
This post may contain affiliate links which I may receive a small commission from (without any additional costs to you). The money earned from these commissions helps me maintain this website. Thank you for your support in this way!