Once upon a time (roughly 7 years ago and prior to becoming gluten free) I was a very angry and unhappy young woman. My husband and I were living in a condo in the city and I was working full time from home while taking care of our first baby girl. It was hard. My husband was always gone because he was working full time during the day and taking college courses at night. I never got a break  – a chance to catch my breath. I was trying to figure out the whole "first time mom thing" while working, and since I was home, there was no separation between the two. As I look back now, those years were a blur and sadly, a very unhappy time for both my husband and I (and I'm sure our daughter too).
When one gets so unhappy, it's sometimes hard to step outside the box and really see what true reality is. That's what happened to me. I was so stuck in my unhappiness and loneliness that I lost sight of reality. In my warped thinking, I blamed my husband for being away from me and our daughter; it was his fault I was so unhappy (when he really was working hard to create a future for us). Things between us got very ugly.
By the grace of God, one morning I woke up and something clicked. There was a light bulb or a warning light that went off in my head – and I found myself thinking, "I don't think the problem is really my husband… I think it might be me." So without my husband's knowledge, I made an appointment to see a therapist. I remember being incredibly nervous at that appointment, but the therapist was kind and after talking to her for a while, she asked me to fill out a questionnaire. When I was finished she looked it over and told me I suffered from a moderate form of depression. I was dumbfounded. Me? Depressed?! Really?! But I'm a happy person!
As the therapist and I continued to talk, she came to the conclusion that I suffered from post-partum depression. And suddenly it all started to make sense in my mind. I really was depressed, and among other things, my emotions were way out of control. The therapist gave me two treatment options, therapy – or therapy plus meds. I agreed to therapy and that summer/fall I fought and prayed my way out of my pit of depression. It took time, effort, lots of tears, and oddly enough, Weight Watchers.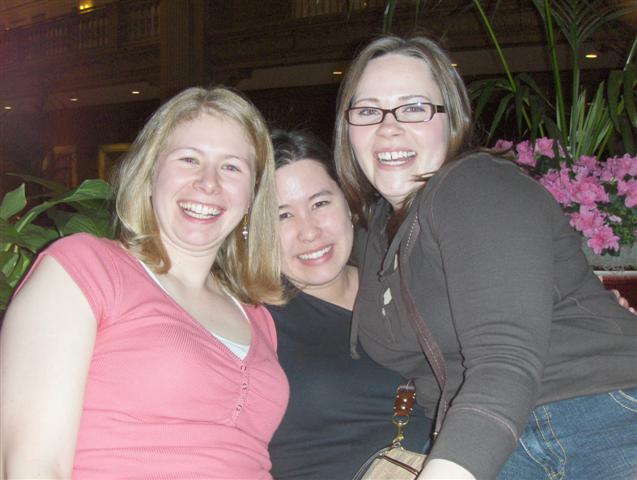 During my time of depression, I managed to gain quite a bit of weight. I had been steadily increasing dress sizes and finally decided enough was enough when my size 16 jeans were getting way too tight. Weight Watchers for me was a real eye opener. Before joining I never paid much attention to nutritional labels, so learning how to read them and make "healthier" choices was a step in the right direction for me. I diligently counted calories and kept a food journal… and the weight started coming off. My body responded really well to a diet high in fiber (among other things), and I lost 35 pounds total from start to finish.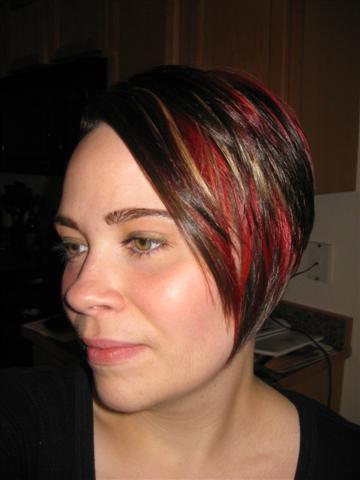 The diet-high-in-fiber mentality actually inspired this Grain Free High Protein & Fiber Bread recipe. I've found my body doesn't care for baked goods made from 100% nut flour. It's just too much "nut" for my system to handle. And since grains are currently a no-go for me, combining a bit of blanched almond flour with flax, whole psyllium husk, and sunflower seed flour seems to be just the perfect combination for my body. My girls and my husband enjoy this bread too.
Speaking of my husband, this December we will celebrate our 10th wedding anniversary. After all these years, that man still wants to keep me. 😉
Knowing what I do now about gluten, I'm certain my gluten sensitivity played a massive role in my post-partum depression. When I am exposed to gluten I become a very unhappy person and experience a roller coaster of emotions I often cannot control. Part of me wishes "if only I knew then what I know now," but on the other hand, I really grew as a person those years, and my husband and I grew together as a couple.
As for Weight Watchers, in sharing with you part of my journey, I don't support their organization, nor do I oppose it. At that point in time, they were exactly what I needed to get back to a healthier weight, although I recognize they push more low fat/high fiber foods vs. healthy whole food ingredients in general.
If you suffer from sadness and depression, whether it's due to chronic pain and illness or life changes, I just want to let you know you aren't alone. There are many of us who have gone through it in one form or another – and there is no shame in seeking help. My therapist provided me with the outlet I needed to release all of the anger, confusion, sadness, and slew of other emotions I hadn't been able to deal with on my own. She was my sounding board, my safe place and my judgement-free zone for an hour a week for nearly 9 months. And I'm not ashamed to admit it. She played an integral role in my mental health healing and I'm very, very thankful I made the decision to see her.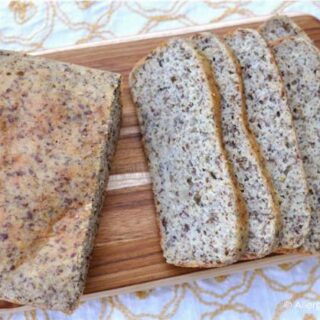 Grain Free High Protein & Fiber Bread (xanthan/guar gum free)
Ingredients
Dry Ingredients:
1 cup blanched almond flour
1 cup tapioca starch
½ cup raw sunflower seeds, ground into flour
½ cup flax meal
½ cup whole psyllium husk
1 ½ teaspoons sea salt
Wet Ingredients:
3 large eggs
2 tablespoons olive oil
1 teaspoon apple cider vinegar
Yeast Ingredients:
1 ¼ cup hot water (between 110 – 115 degrees F)
2 teaspoons honey
2 ½ teaspoons dry active yeast
Instructions
In a small mixing bowl, combine the honey and the hot water. Sprinkle in the yeast and give it a quick stir to combine. Proof for 7 minutes (set a timer!) – NO more, NO less time. Make sure you have the other wet and dry ingredients mixed and ready to go when the 7 minutes are up!
Using a heavy duty mixer with a paddle attachment, combine the dry ingredients.
In a separate mixing bowl, whisk together the eggs, oil, and vinegar.
When the yeast is done proofing, add the wet ingredients to the dry. Stir until it's a little paste-like, and then slowly add the yeast mixture. The dough will appear very watery, but don't panic. As the whole psyllium husk expands and absorbs the water the dough will become thicker. Using your mixer's low speed setting, mix for 30 seconds. Scrape the sides of the bowl then mix on medium for 3 minutes. (You may need to stop your mixer and scrape the sides of your bowl a few more times.)
Pour dough into a parchment lined and well greased 9 x 5 metal bread pan (the only pan I recommend for this recipe is a metal one, you will not have the same results using other pans). The dough will be very sticky, so wet a spatula and use it to evenly smooth the dough into the bread pan. Cover with plastic wrap and let it rise for about an hour (Check the loaf 30 minutes into rising. When the dough is close to hitting the plastic wrap, remove it; allow the dough to rise the remaining time uncovered). When bread is finished rising, bake in a preheated 375 degrees (F) oven for about 30 minutes.
Remove loaf from pan and cool on a wire rack. Cool for at least 10 minutes before slicing.
Notes
Make sure you read my The Everything Guide to Making Gluten Free Bread - Including Troubleshooting Tips prior to making this recipe to ensure the best results!
This loaf will fall slightly while it cools (about ¼-1/2 an inch), so don't be alarmed. The grain free ingredients used in this recipe are heavy, which 1). causes the loaf to fall and 2). does not allow the loaf to rise to a lofty height like a regular loaf of bread would. I've made this recipe many times testing different measurements of yeast, longer rise times, less moisture, etc. and found this recipe works/rises the best.
Store in an airtight plastic bag. Use within 3 days, or slice, wrap with plastic wrap, place in a plastic bag and freeze for later use.
Possible Substitutions:
I am anticipating many of you will ask about substitutions, so I am providing my thoughts in advance. Please know I haven't tried any of these substitutions myself, so I'm not sure if they will work. If you find something works or doesn't work, would you please come back and share your results in a comment? I would appreciate it.
For an almond flour free loaf –
Try replacing the almond flour with hazelnut flour, pecan flour, or more sunflower seed flour.
For an egg free loaf-
Try replacing the eggs with ½ a cup of warm water or ½ a cup of warm water combined with ½ teaspoon baking soda. I think an egg free version of this loaf would be best made as a focaccia bread instead of a sandwich bread. Try using a 10 inch cast iron pan or 9 inch metal cake pan. Line it with parchment, grease generously with oil, and then form the dough into a round. Let it rise for about an hour, carefully baste the loaf with olive oil, and then bake it for 30 – 40 minutes, or until the bread reaches an internal temperature of 200 degrees (F).
For a flax free loaf-
Try substituting more blanched almond flour or more sunflower seed flour.
ALL MY LOVE,
xoxo
Megan
This post contains affiliate links. Allergy Free Alaska, LLC receives a small commission from the sales made through these links. However, we only promote affiliate products we use or support wholeheartedly. The commissions received through your purchases help maintain this site. Thank you for your support!