A lot has happened since I last posted! We added to our family – Lily, a yellow lab puppy, joined our pack just over 3 weeks ago. She's a sweet girl, but full of mischief and energy. She makes our hearts happy and keeps us on our toes!
I also quit my job! I'm happy to say I'm back to being a full time mom, homeschooler, and blogger.
The past year of work has been rewarding, but also very difficult in many ways. It's time to take a breather and simply enjoy my girls.
Speaking of my girls, I wanted to create a fun new treat for them to enjoy after homeschool in the afternoons.
Since we are dairy-free, we don't eat Nutella, but while I was in the grocery store I came across a jar of Justin's Chocolate Hazelnut Butter, which is not only gluten-free, but vegan too (hooray!).
A fruit pizza came to mind, but I wanted it to be easy to make, so I decided to make a dessert pizza on a tortilla. Gluten-free tortillas are available for purchase in most stores, so if you don't have homemade on hand (like some of my Grain-Free & Vegan Tortillas), feel free to use store bought.
The Verdict:
The girls loved their Sweet Tortilla Pizza!
Not only is this pizza visually appealing, it tastes delicious, too! The sweet, juicy strawberries paired with the ripe banana and chocolate hazelnut butter is a match made in heaven. This Gluten-Free Sweet Tortilla Pizza will easily become a family favorite!
SWEETS FOR YOUR SWEETIES GIVEAWAY:
I'm teaming up with 14 other bloggers to offer you a chance to win an Artisan Kitchen Aid Mixer, with both a glass bowl, and a stainless steel one! What color would you choose?! I really love the Raspberry Ice and the Plumberry (not that they would match anything in my home). SCROLL DOWN TO ENTER VIA THE WIDGET BELOW. 
15 Sweets for Your Sweeties – Gluten-free recipes to share with your loved ones for Valentine's Day or anytime. Listed in the order they appear in the photo, left to right, row by row: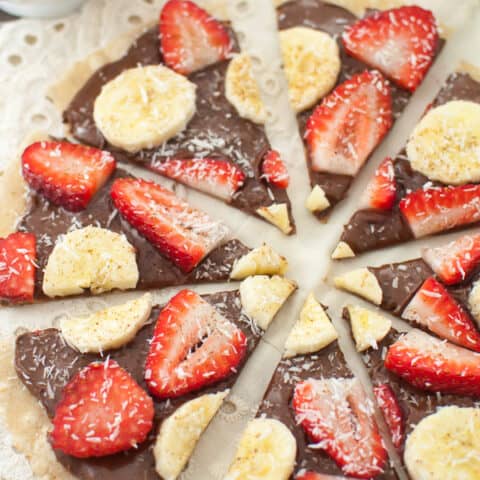 Gluten Free Sweet Tortilla Pizza
This gluten-free sweet tortilla pizza is such an easy and fun snack option for kids and adults alike!
Ingredients
3 tablespoons chocolate hazelnut butter (I use Justin's, which is gluten-free & vegan)
½ of a banana, sliced
3-4 strawberries, sliced
1 teaspoon unsweetened shredded coconut
small sprinkle of ground cinnamon
Instructions
Spread the chocolate hazelnut butter out on the gluten-free tortilla.
Top with the banana slices and strawberry slices.
Sprinkle on the unsweetened shredded coconut, and top with the small sprinkle of ground cinnamon. Enjoy!
Notes
My family likes using strawberries and bananas for this special treat, but you can change it up and use whatever fruit you have on hand!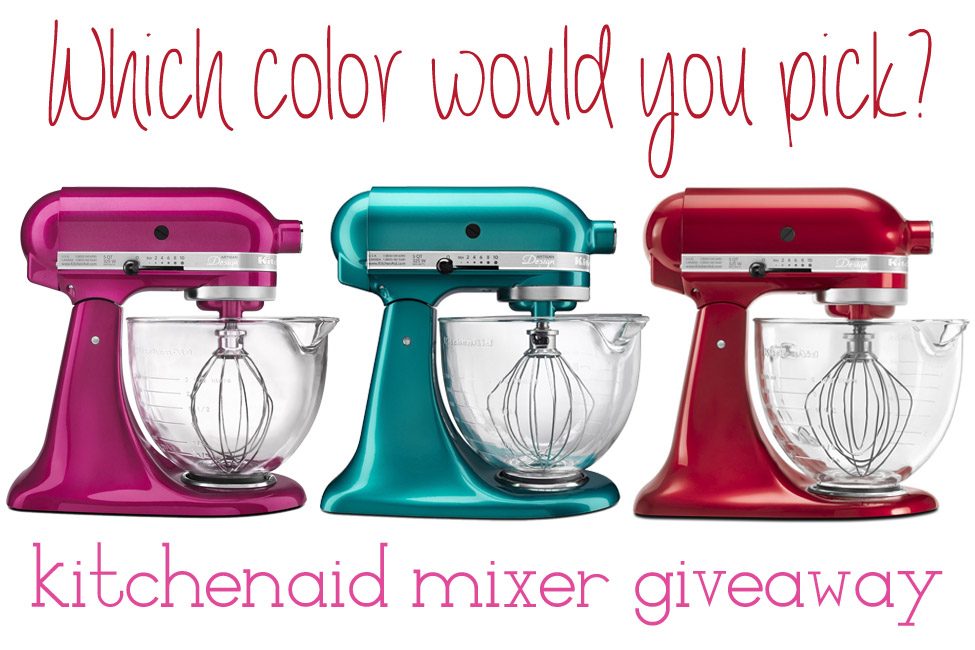 Open to U.S. residents only, 18 and older. Winners will have 48 hours to respond before new winner picked. Contest ends 2/10 at 11:59pm Mountain Time.
This post may contain affiliate links which I may receive a small commission from (without any additional costs to you). The money earned from these commissions helps me maintain this website. Thank you for your support in this way!