I am so addicted to roasted cauliflower. I really could sit down and eat a whole head of roasted cauliflower for a meal. It's that wonderful!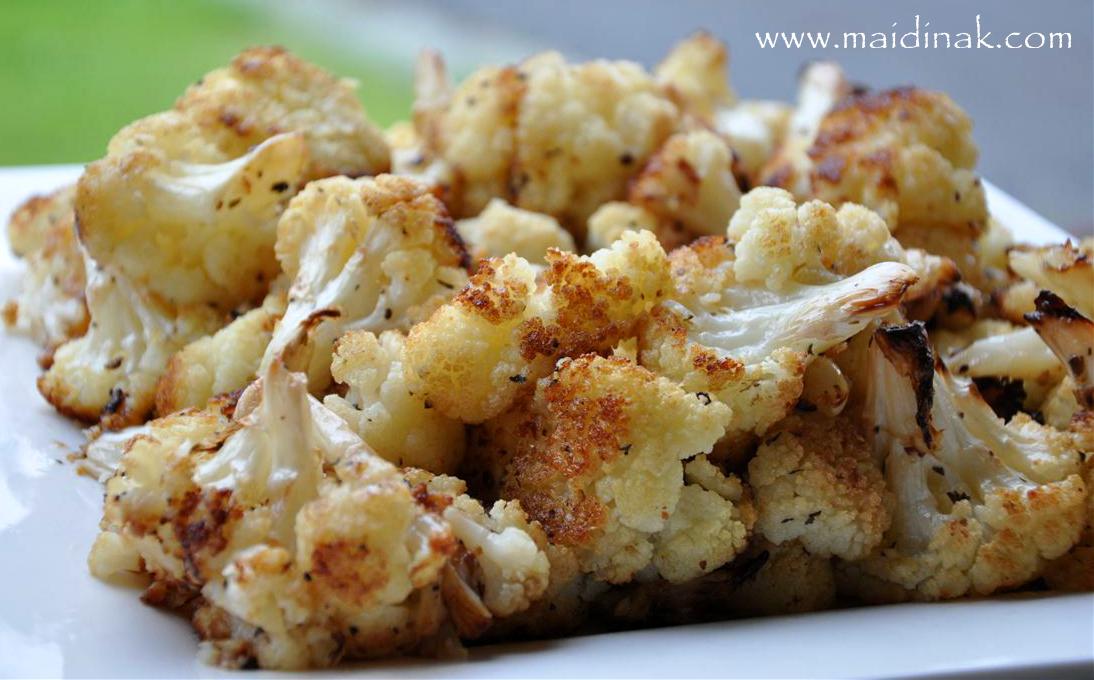 There are many variations of roasted cauliflower recipes out there. Some of my favorite recipes are from fellow gluten free/allergy friendly bloggers. Like Roasted Cauliflower Soup from Elana's Pantry, Roasted Cauliflower and Peas with Indian Spices from the Whole Gang, Quick Oven Roasted Cauliflower with Lemon and Garlic from Tessa the Domestic Diva, Gluten Free Penne with Roasted Cauliflower and Butternut Squash from Simply… Gluten-Free, and Roasted Cauliflower with Lemon Tahini Sauce from Vegetarian Times.
I know… yum, right? You really can't go wrong with any type of roasted cauliflower dish. Or maybe that's just my current obsession talking!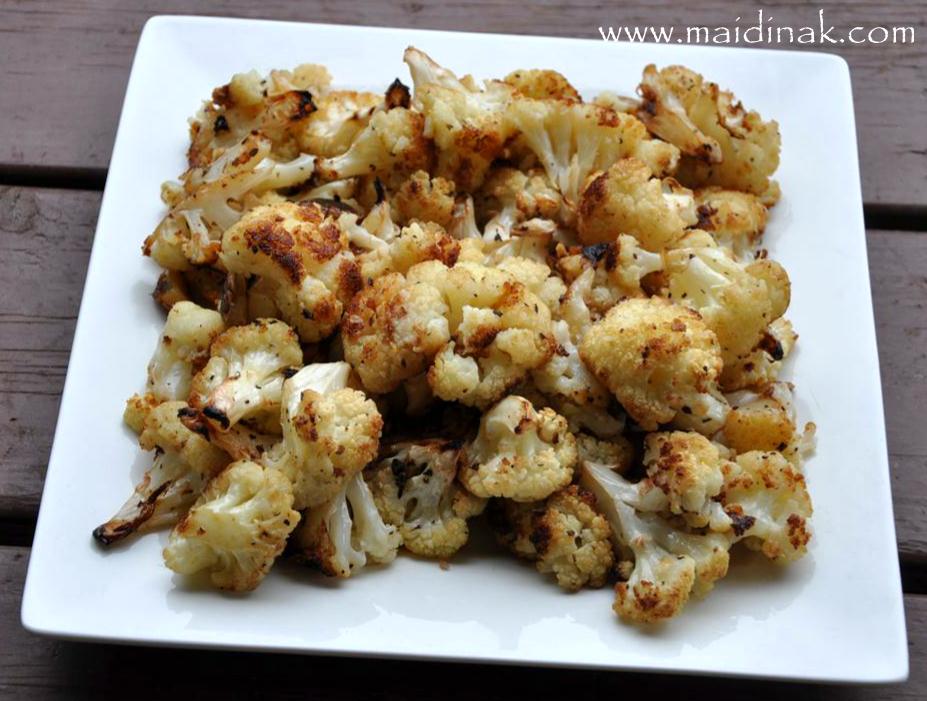 Garlic Lover's Roasted Cauliflower
Note: If you are NOT a garlic lover, or have someone in your house who is allergic to garlic, simply omit it.
2 cauliflower heads
10 – 12 garlic cloves, peeled and smashed
5 – 6 tablespoons olive oil
3/4 teaspoon sea salt
1/2 teaspoon dried oregano
1/2 teaspoon dried basil
Preheat oven to 425 degrees (F).
Chop the heads of cauliflower in to two inch florets (approximately).
Toss the florets, garlic, olive oil, sea salt, oregano, and basil in a 9×16″ glass baking dish (or a parchment lined cookie sheet).
Bake for 1 hour, stirring every 15 minutes.
Whether you eat this as a side dish or a main meal is up to you, but just be warned, you may find yourself fighting for those roasted garlic cloves!
This recipe is linked to the GFE Virtual Support Group, Allergy Free Wednesdays and Wellness Weekend.
Enjoy!
Megan
(Visited 17,761 time, 2 visit today)