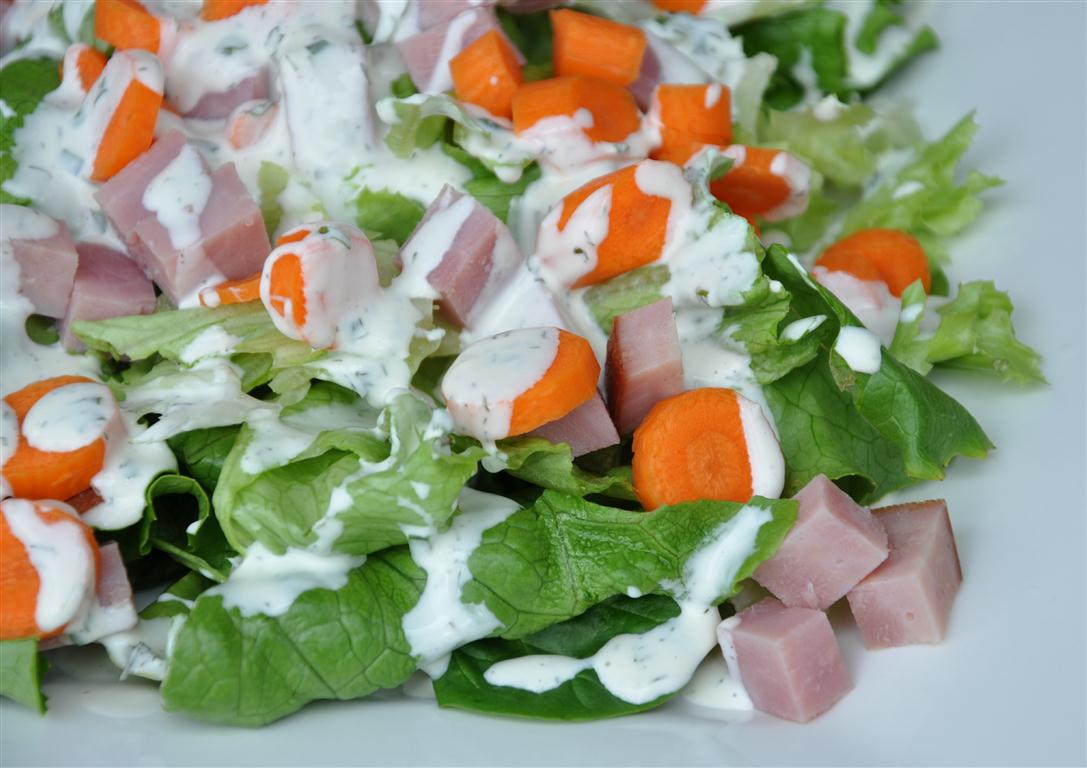 We all love this ranch dressing recipe. Thankfully Abbi (my very picky eater) is interested in eating more of her dinner if she can dip whatever it is we're eating in a bit of ranch. Works for me. I know many of you moms out there can relate!
This recipe is linked to Slightly Indulgent Tuesday and Allergy Free Wednesdays.
Ranch Dressing Recipe:
1/2 cup organic mayo (or Veganaise)
1/2 cup plain yogurt (dairy or non-dairy)
1 1/2 tsp dijon
2 tsp dried parsley
2 tsp dried chives
1/2 tsp dried dill
1/4 tsp garlic powder
1/4 tsp sea salt
Stir all ingredients together until well blended. Store in an airtight container. Use within 5 to 7 days.
Enjoy!
Megan
(Visited 7,002 time, 3 visit today)