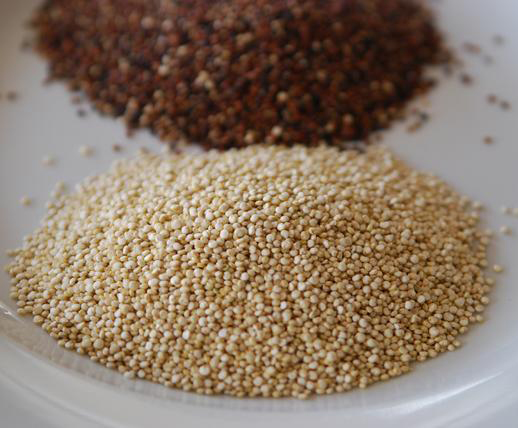 For the longest time I had a really hard time eating quinoa. The smell of it would bother me and the taste of it would make me nauseous, if not sick.
The suggested way to cook quinoa, is to rinse it, then cook it like you would rice: simmer quinoa in water until it absorbs all the water; fluff with fork.
Have you seen the water once quinoa has simmered for a while? It looks like pee (sorry, but it does) and smells awful (at least to me, anyways), if not rancid.
My sister in law, Rochelle, finally suggested I cook my organic quinoa like a noodle, instead of rice.
Ahh... yes. Why didn't I think of that?
The better way to cook quinoa:
Boil half a cup to a cup of quinoa in a generous amount of water (4 to 6 cups) until it is done, about 12 minutes. Strain the water, rinse the cooked quinoa, and enjoy.
This post is linked to TGIQ.
🙂 Megan