I love me some Thai food! I just wish I could eat at a Thai restaurant and know without a doubt my joints weren't going to be completely swollen the next day…
This soup is super simple to make and is full of flavor. It's easily one of my new favorite recipes.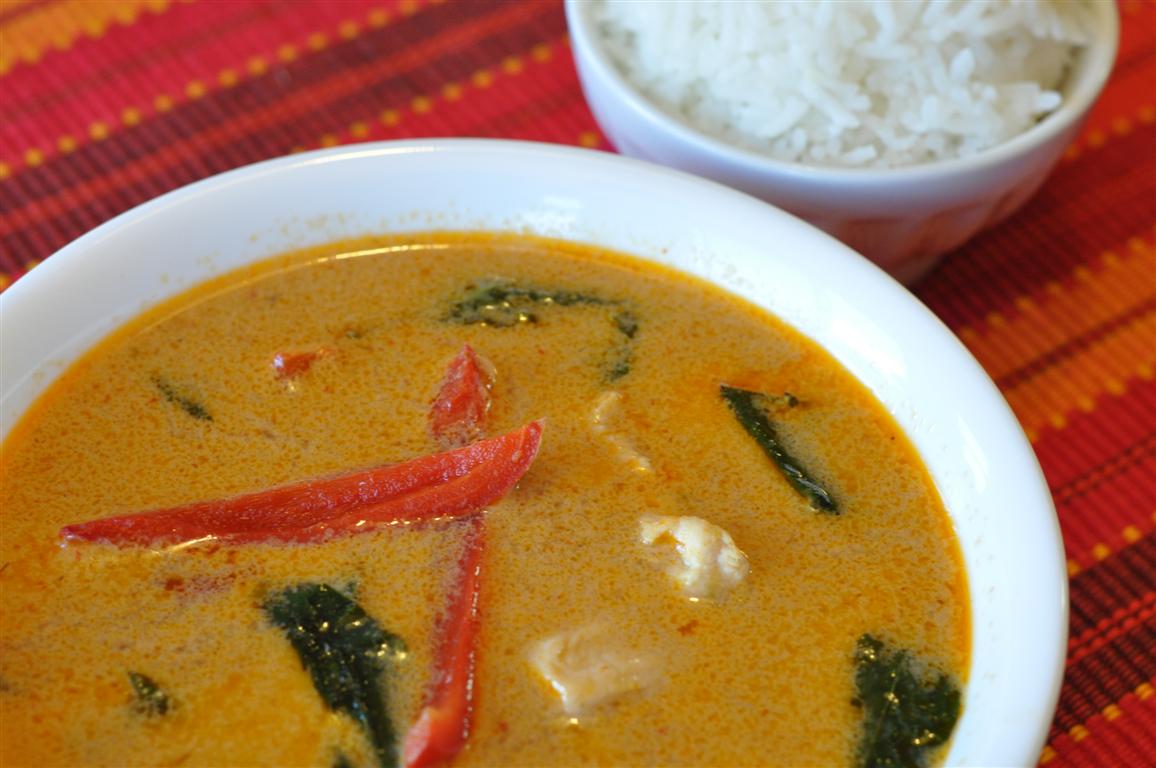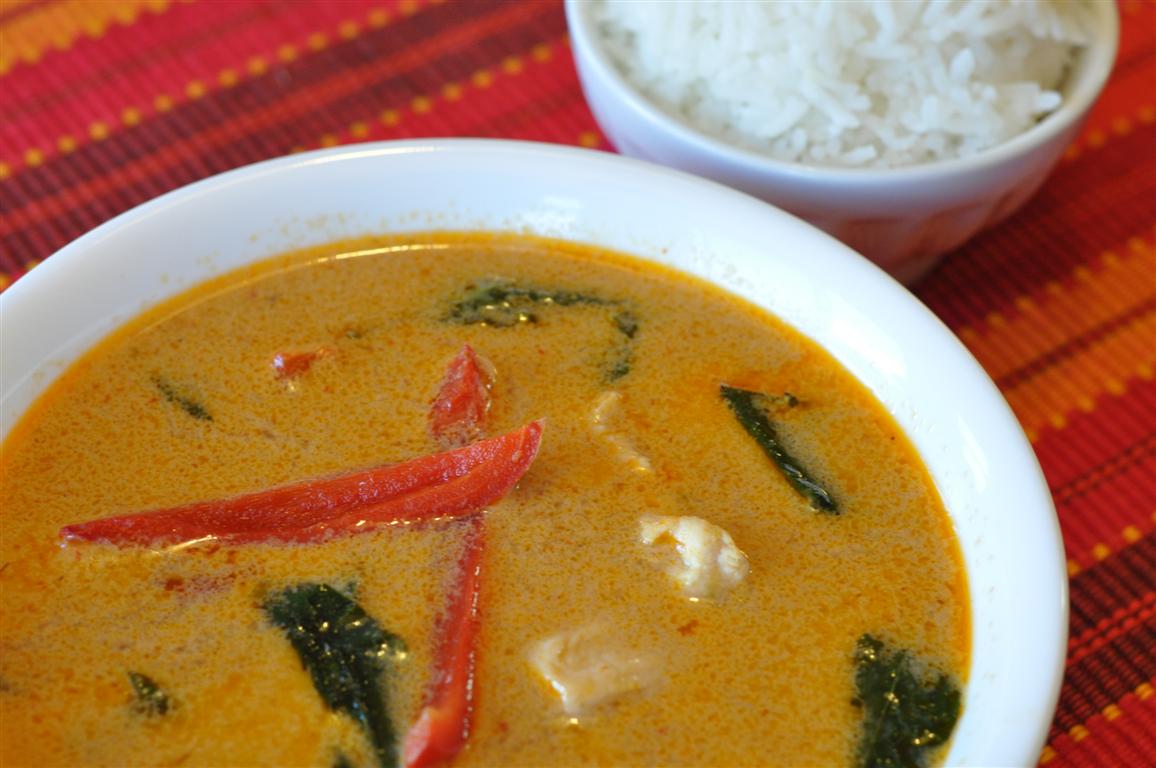 Thai Panang Curry Chicken Soup
Yields 4 – 6 servings
2 – 4 tablespoons Panang curry paste
2 cans coconut milk, divided
32 oz. carton GF chicken broth
2-3 chicken breasts, cut in thin strips against the grain
3 tablespoons palm sugar
zest of 2 limes
2 tablespoons fresh squeezed lime juice
1 tablespoon fish sauce
2 red bell peppers, sliced in long thin slices
1 cup Thai basil leaves, roughly chopped
In a small mixing bowl, whisk together the curry paste and a splash of coconut milk. This will ensure the curry paste dissolves easily in the soup, instead of clumping together.
In a large Dutch oven, bring the curry mixture, remaining coconut milk, chicken broth and chicken to a boil. Simmer over medium-low heat until the chicken pieces are cooked through.
Mix in the palm sugar, lime zest, lime juice, fish sauce and bell peppers. Cook until the peppers are soft and then stir in the Thai basil.
Serve with rice or thin Thai style rice noodles.
Enjoy!
Megan