Making bread, or any other baked good gets to be a chore when life is busy or I'm not feeling well. Lately I've been making our family's favorite bread, but making two loaves at once. I leave one out for us to use, and slice, wrap, and freeze the other. It's been a huge time saver for me.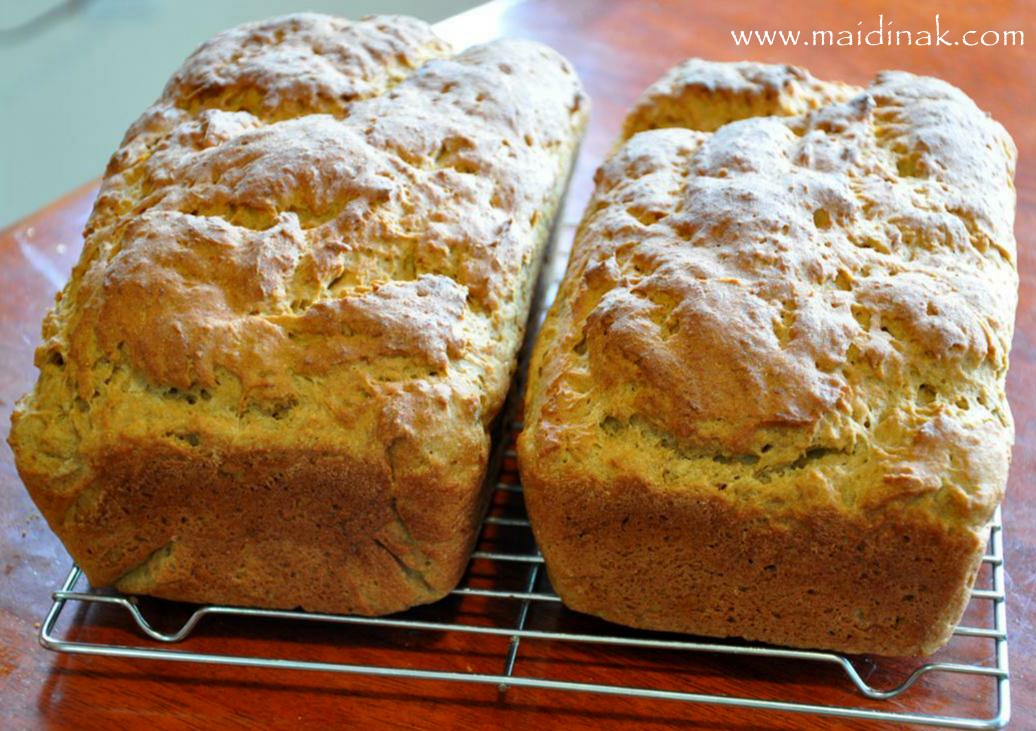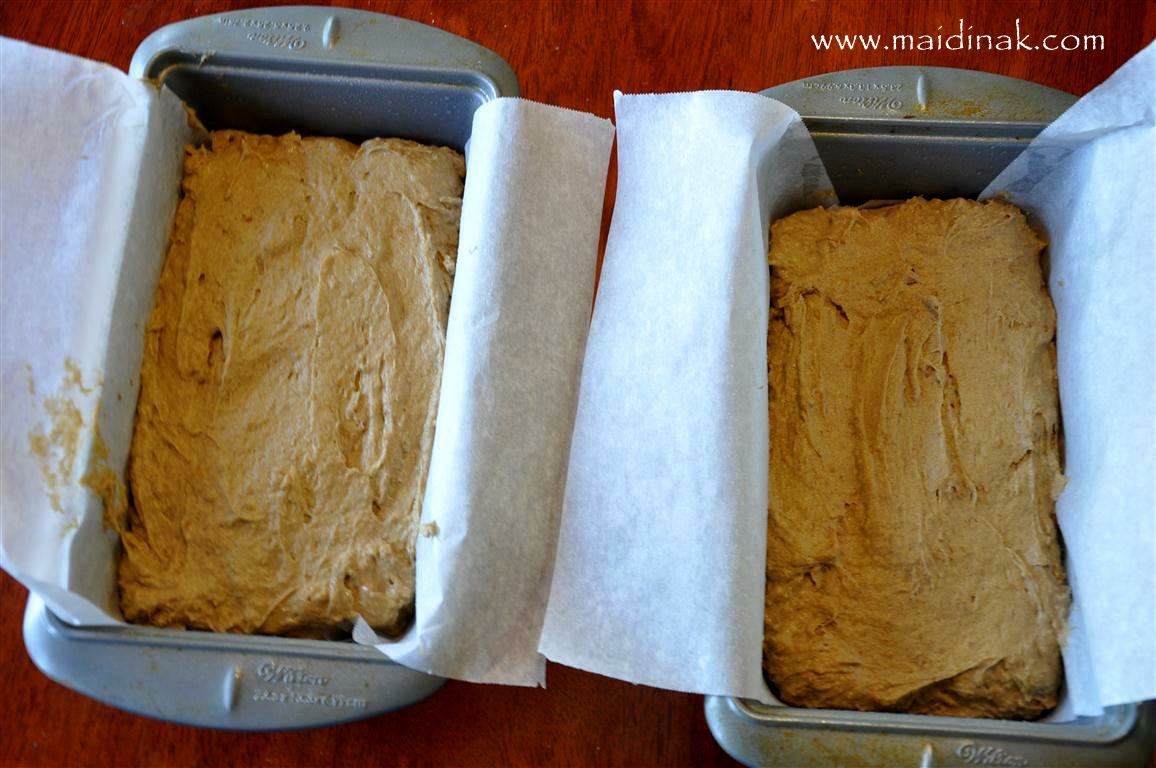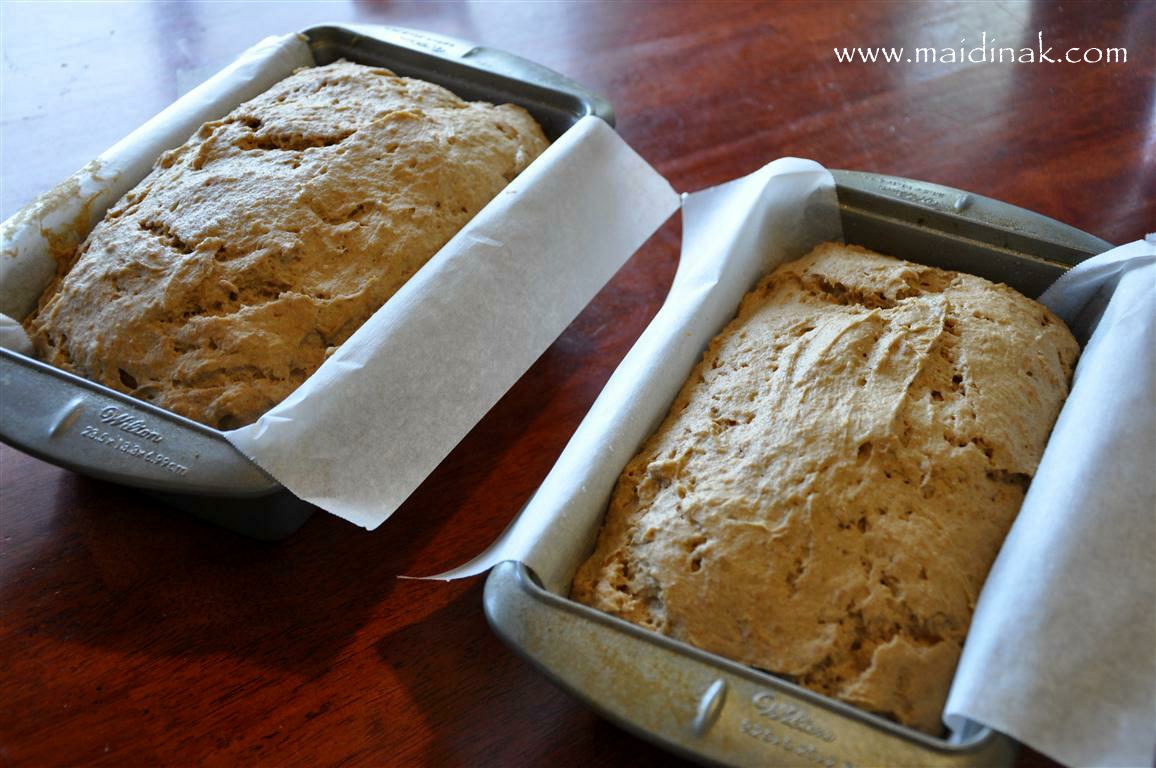 Gluten & Rice Free Multigrain Bread Recipe
Yields 2 full-sized bread loaves
A few notes:

For more detailed directions with pictures, please see my original post of the Gluten & Rice Free Bread Recipe.
You must have a heavy duty mixer that can handle at least 8 cups of flour to make this.
There are 4 tablespoons of honey total in this recipe, it is just split up between the wet ingredients and the yeast ingredients.
Dry Ingredients:
2 cup millet flour
2 cup tapioca starch
1 cup blanched almond meal/flour (I use Bob's Red Mill)
1 cup brown teff flour (amaranth flour would work well too)
½ cup sorghum flour (or more millet flour)
½ cup flax meal
5 ½ teaspoons xanthan gum
1 tablespoons sea salt
Wet Ingredients:
6 eggs
⅓ cup olive oil
2 tablespoon unsulfured molasses
2 tablespoons honey
2 teaspoon apple cider vinegar
Yeast Ingredients:
2 ½ cups hot water (between 110 – 115 degrees F)
2 tablespoons honey
4 ¼ teaspoons active dry yeast (NOT instant yeast)
Directions:
In a medium sized mixing bowl, combine the honey and the hot water. Sprinkle in the yeast and give it a quick stir to combine. Allow to proof for 7 minutes (set a timer!) – NO more, NO less time. Make sure you have the other wet and dry ingredients mixed and ready to go when the 7 minutes are up!
Using a heavy duty mixer with a paddle attachment, combine the dry ingredients.
In a separate mixing bowl, whisk together the eggs, oil, molasses, honey, and vinegar.
When the yeast is done proofing, add the wet ingredients to the dry. Stir until it's a little paste-like, then slowly add the yeast mixture. Using your mixer's low speed setting, mix for about 30 seconds. Scrape the sides of the bowl then mix on medium for 2 – 3 minutes or until the dough is smooth. (You may need to stop your mixer and scrape the sides of your bowl a few more times.)
Divide the dough evenly between 2 well greased 9 x 5″ bread pans (I line my bread pans with parchment paper and then grease) and cover with plastic wrap. Allow to rise for 45 minutes to an hour (Check the loaf 30 minutes into rising. When the dough is close to hitting the plastic wrap, remove it; allow the dough to rise the remaining time uncovered.) When the dough is just peaking over the sides of the bread pan (like in the picture above), it is time to bake (and depending on the temperature of your house, the bread may be ready to bake after 30 mins of rising, or it may take a full hour. Keep an eye on it, do not allow the bread to over rise, otherwise it will fall when it's finished baking.) Bake in a preheated 375 degrees (F) oven for about 30 minutes.
Remove loaves from pan and allow them to cool on a wire rack. Allow the loaves to cool before slicing or freezing.
To prepare loaves for freezing, slice, wrap in plastic wrap, place in a freezer bag, and freeze. I thaw my bread loaves on my counter, or if I'm in a hurry, I'll pop a frozen slice in the toaster for immediate use.
Enjoy!
Megan