I am so excited to announce the launch of my first ever e-book, Gluten-Free Baking From Scratch! I've worked very hard on this e-book, and am thrilled to provide you with some of my very favorite recipes (I consider many of these recipes my best work yet!).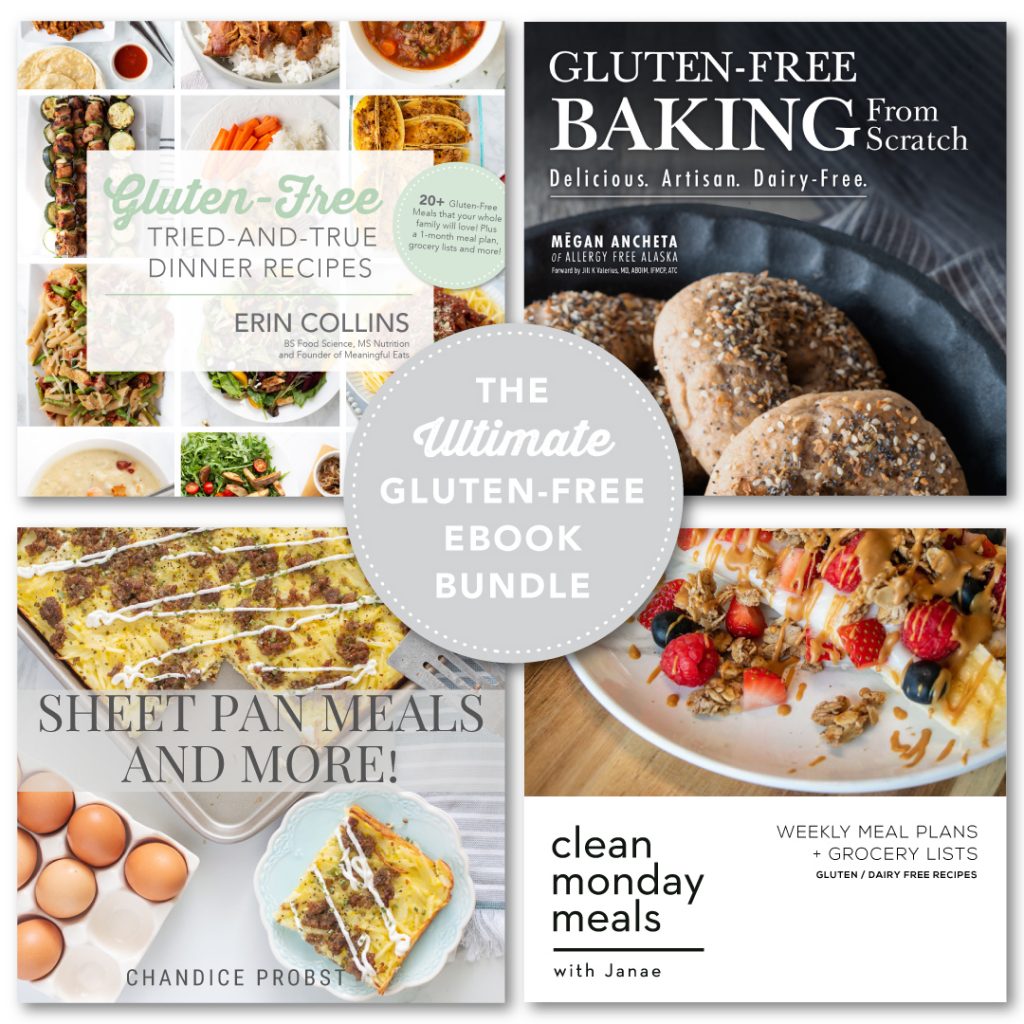 I'm also excited to announce I'm collaborating with some of my gluten-free friends to bring you THE ULTIMATE GLUTEN-FREE E-BOOK BUNDLE!
From what to make for dinner, to meal-prep, and gluten-free baking – we've got you covered! This bundle is available only for a limited time through the month of May for the price of $29.99. That's 50% off the regular price of all four books! So when you buy 2 you get 2 FREE!
Included in this amazing bundle you'll find:
Gluten-Free Baking from Scratch from Allergy-Free Alaska
Gluten-Free Tried and True Dinner Recipes from Meaningful Eats
Sheet Pan Meals and More from This Vivacious Life
Weekly Meal Plans + Grocery Lists from Clean Monday Meals

Gluten-Free Baking From Scratch
Based on overwhelming requests from her AllergyFreeAlaska.com readers, Mēgan Ancheta has created a beautiful recipe e-book filled with show stopping gluten-free breads and baked goods no one will be able to tell are gluten-free. From crispy waffles, to chewy bagels and delectable fried donuts, to fluffy dinner rolls, and gorgeous artisan breads, Gluten-Free Baking From Scratch is filled with staple recipes the whole family will love!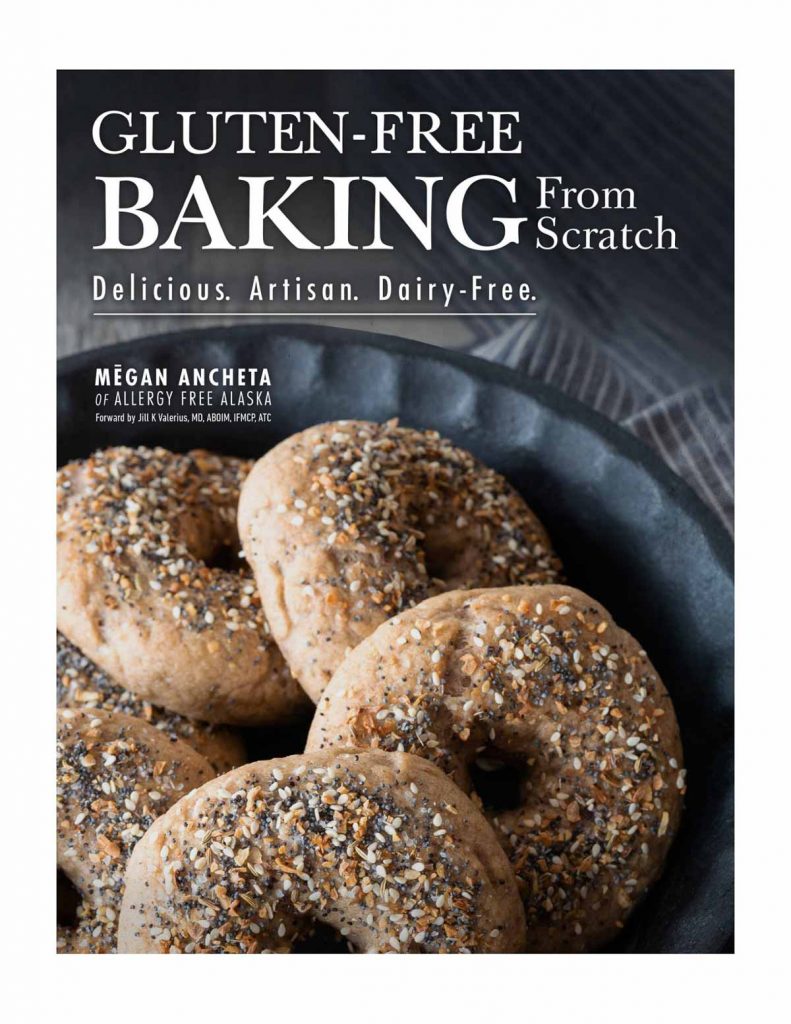 What's included:
35 Delicious gluten-free, dairy-free recipes, including some vegan, grain-free, and xanthan/guar gum-free recipes.
A no-fail guide with gluten-free baking basics and troubleshooting tips to ensure recipe success.
A helpful explanation of yeast, gluten-free flours, and starches.
Beautiful, large color images and meticulously detailed instructions for every recipe.
From beginners, to well-seasoned bakers, Gluten-Free Baking From Scratch is an essential resource for everyone.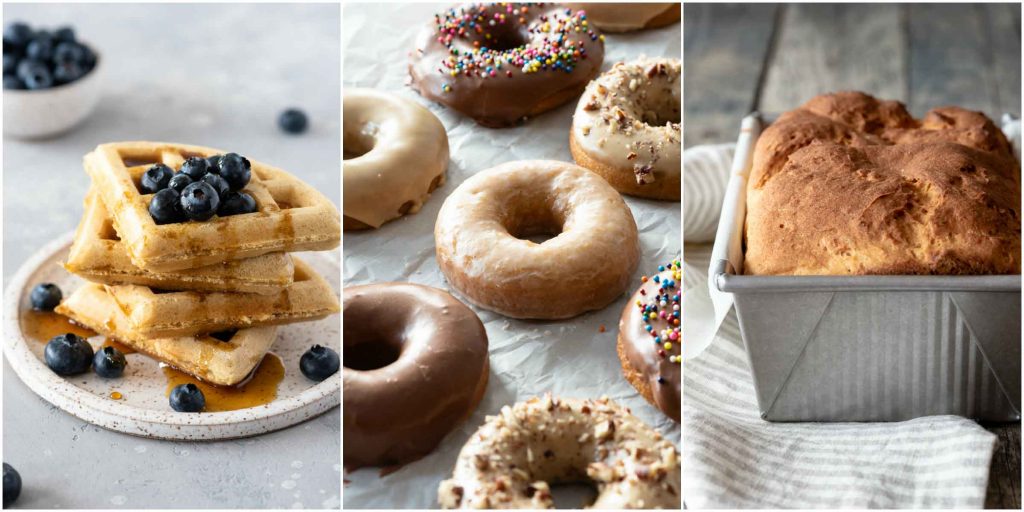 Gluten-Free Tried-and-True Dinner Recipes from Erin Collins at Meaningful Eats is full of crowd-pleasing, naturally gluten-free recipes you can feed your whole family! From Weeknight Tacos, to Instant Pot Honey Sesame Chicken, to The Best Shepherd's Pie, this e-book is full of well-tested, reliable recipes nobody will notice are gluten-free!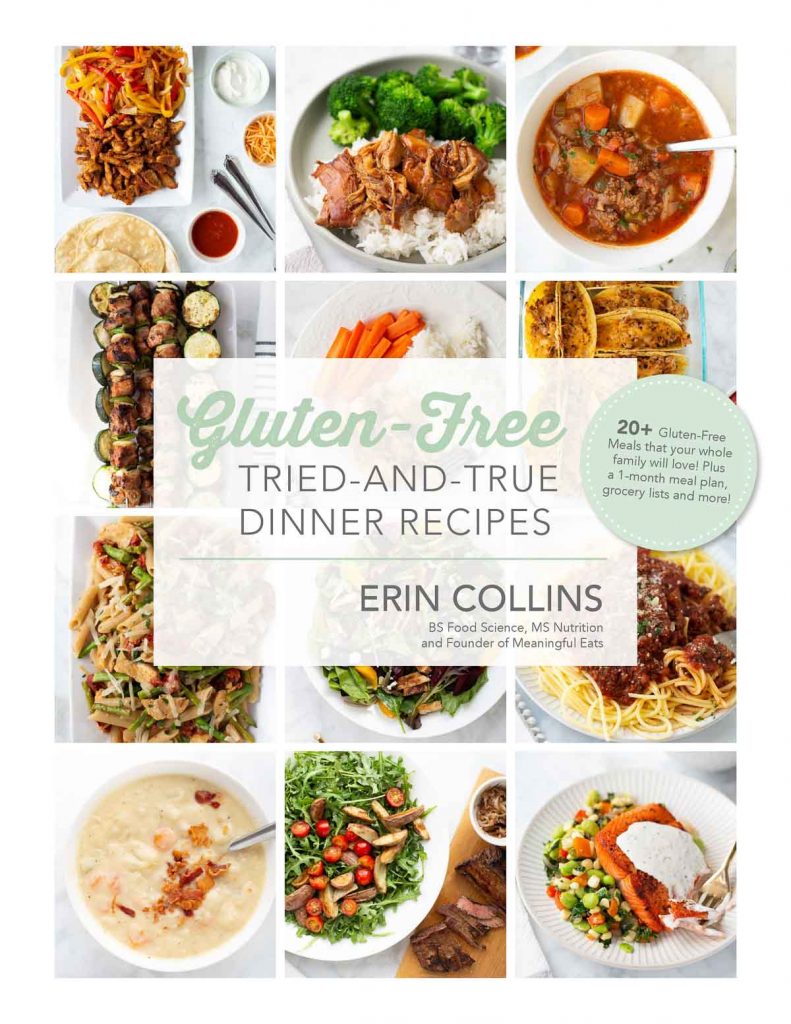 What's Included:
20 family-friendly dinner recipes EVERYONE will love – regardless if they eat gluten-free!
4 weeks of gluten-free meal plans + grocery lists to make meal planning and grocery shopping a breeze
3 BONUS RECIPES for some favorite gluten-free treats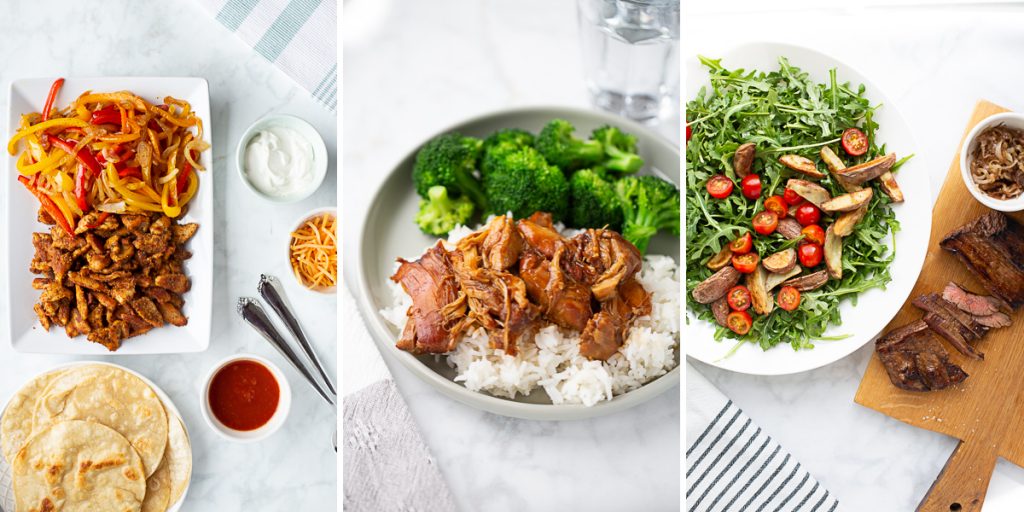 Sheet Pan Meals and More was created to help make family meals so much easier. In this e-book Chandice of This Vivacious Life answers the often overwhelming question, "What should we make for dinner that is delicious, easy and doesn't create a bunch of dishes?"
In addition to 25 delicious gluten-free sheet pan appetizers, breakfasts, main dishes and even desserts, Chandice also shares her best tips and tools for stocking, planning, shopping, and preparing sheet pan meals without breaking the bank! She even included some fun printable menu calendars and a little grocery game for the kiddos. They will love it!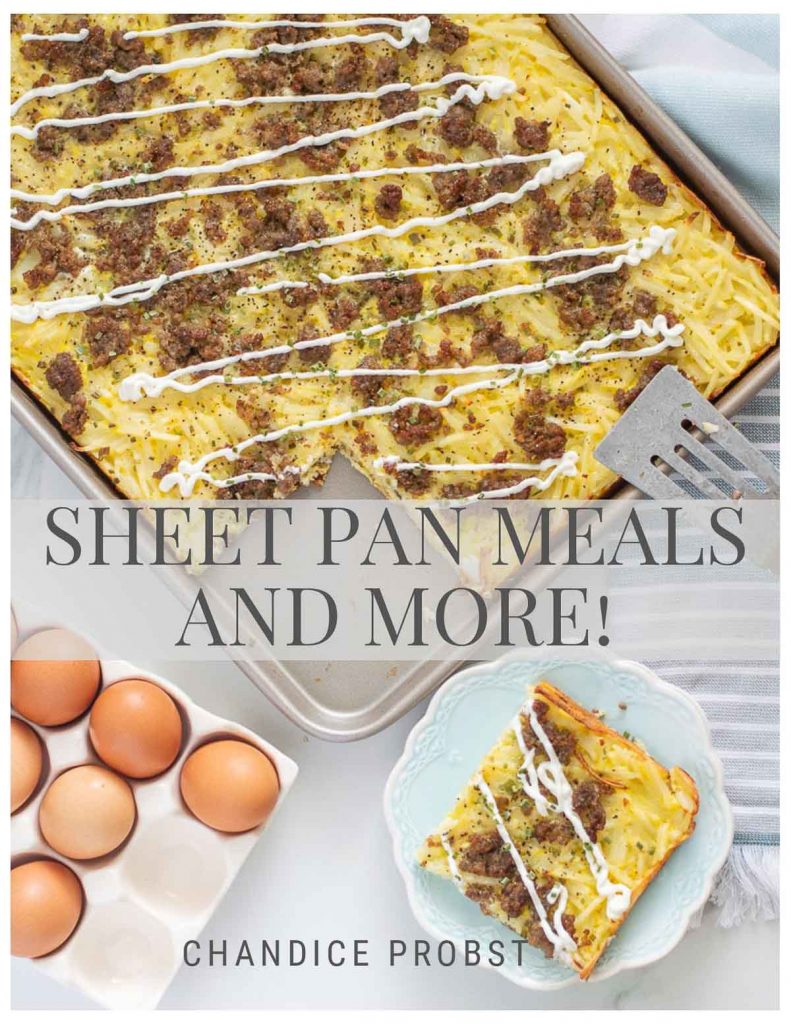 In the Sheet Pan Meals and More eBook you'll find:
A sweet and a salty appetizer to get any party started
10 delicious breakfasts that are sure to start your day off on the right foot
14 fantastic sheet pan dinners that everyone will love
3 perfect ending sheet pan desserts
Two full pages of gluten-free on a budget tips and tricks
Visual list of our favorite baking products
Two weekly menu printable
Two monthly menu printable
One bi-weekly menu printable
A printable grocery store card for the kiddos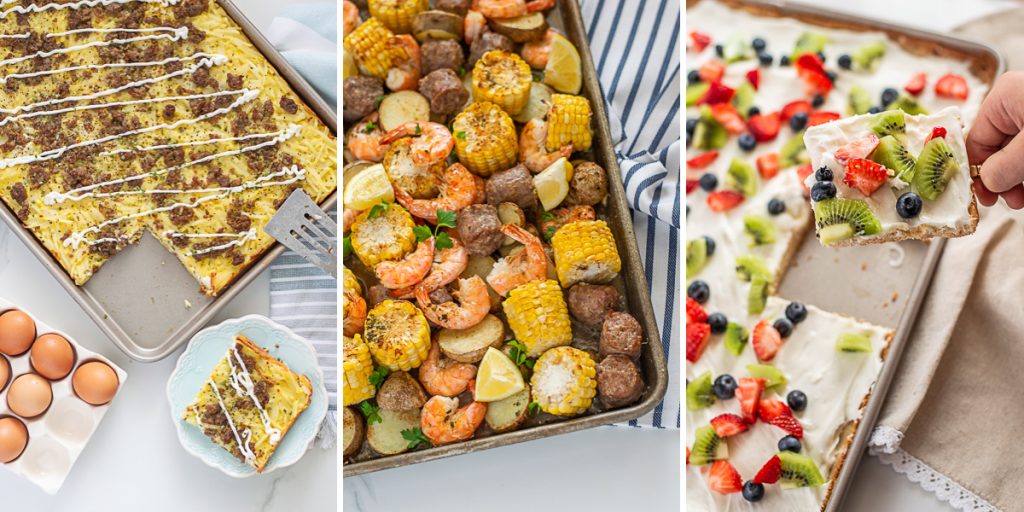 Inside Clean Monday Meals E-Book, by Janae Cox, you will find weekly meal plans with grocery lists made ready to simplify your already busy life. Every recipe of Janae's is made with simple, wholesome ingredients you can find at your local grocery store. No longer does eating gluten-free have to taste "gluten-free," require expensive products, or take your whole day.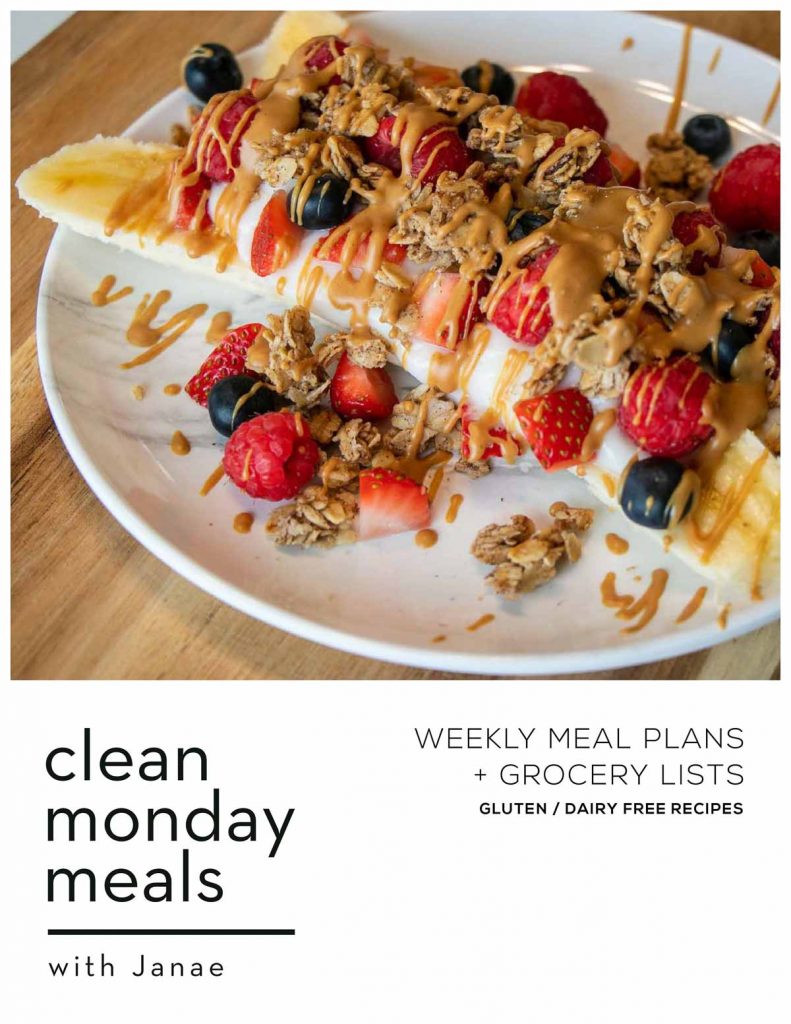 What's Included:
Total of 26 recipes
Four weeks of gluten-free meal plans + grocery lists
Meal serving size
Calories for each meal
Macros for each meal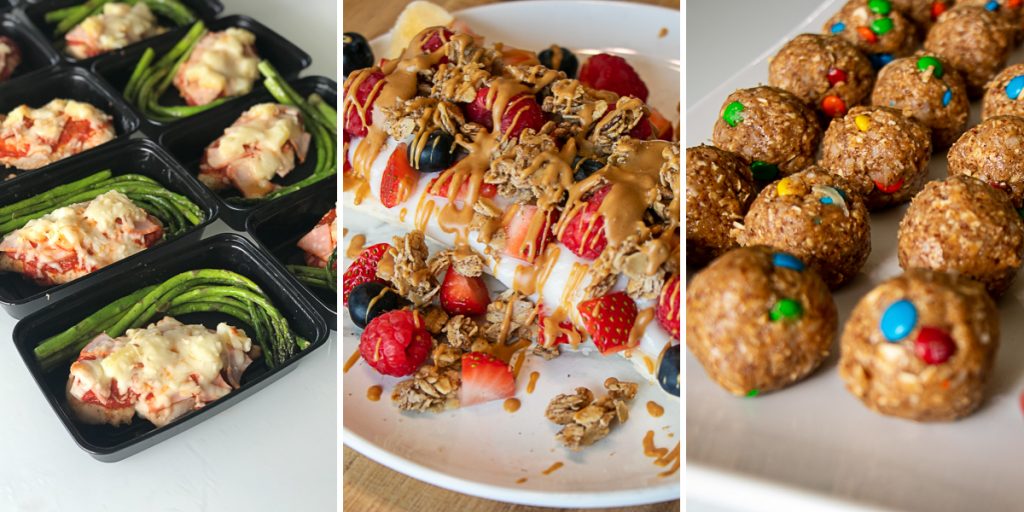 Terms of Service:
The Ultimate Gluten-Free E-Book Bundle is a digital download. Due to the digital nature of this product, it cannot be returned or refunded. ALL SALES ARE FINAL AND NON-REFUNDABLE.
By processing this request, you are agreeing to these Terms of Service, and understand that there are no refunds for digital downloads.