I am so excited to announce the launch of my first ever e-book, Gluten-Free Baking From Scratch! I've worked very hard on this e-book, and am thrilled to provide you with some of my very favorite recipes (I consider many of these recipes my best work yet!).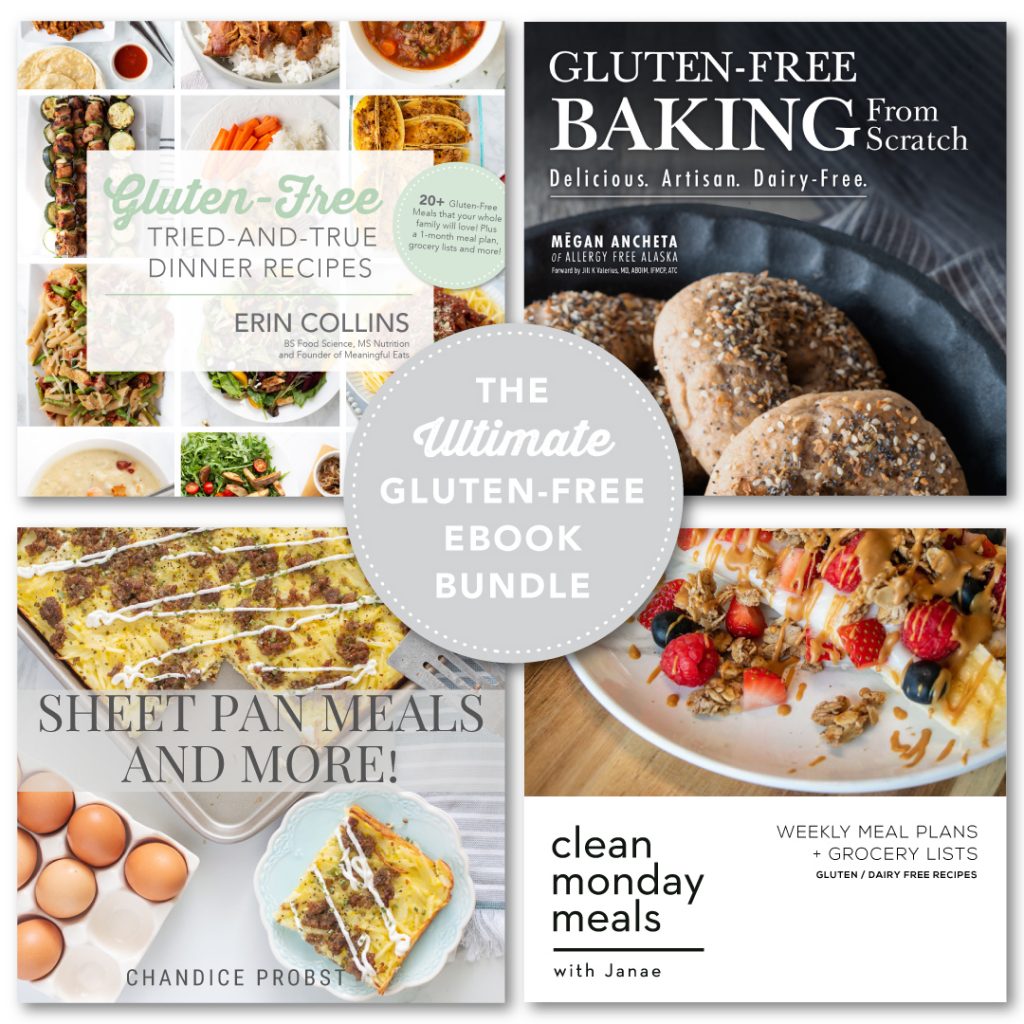 I'm also excited to announce I'm collaborating with some of my gluten-free friends to bring you THE ULTIMATE GLUTEN-FREE E-BOOK BUNDLE!
From what to make for dinner, to meal-prep, and gluten-free baking – we've got you covered!
This bundle is available only for a limited time through the month of May for the price of $29.99. That's 50% off the regular price of all four books! So when you buy 2 you get 2 FREE! Get this deal now before it disappears!
I am so excited about all of the recipes in my e-book, Gluten-Free Baking from Scratch. I can't wait for all of you to have your own copy!
These are the Legit FRIED Donuts you can find in my e-book! I promise, they are going to blow you away!
xoxo,
Mēgan