My sister was in town last week. We had a really great time camping, sightseeing, and just hanging out. One of the highlights of the past week was our trip up to the Matanuska Glacier. The Matanuska Glacier is located north/northeast of Anchorage, Alaska (I'd say it's about a 2 – 2.5 hour drive from Anchorage). The glacier itself is about 27 miles long and 4 miles wide.
These pictures really don't do the scenery justice. I highly recommend seeing the Matanuska Glacier in person, even if you are a local!
We drove to Glacier Park Resort and paid the toll to drive closer up to the glacier. We parked in the parking lot, then hiked closer. Here's what we had to hike down: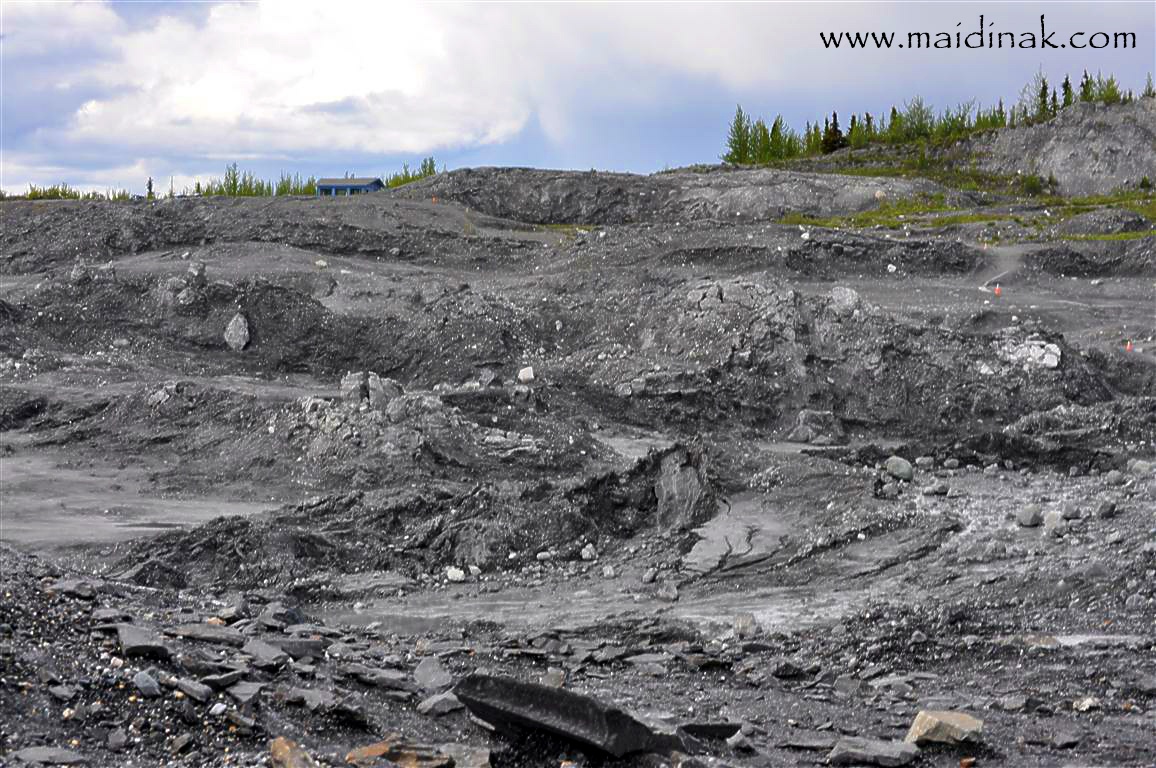 It's true, I'm not supposed to be doing any hiking because of my knees and my right Achilles tendon being inflamed, but I was wearing good shoes and I refused to miss out. My brother helped me in a few places, but thankfully the path is fairly well maintained, so it wasn't too bad. Along the path, you can see evidence of where the glacier used to be before it started receding.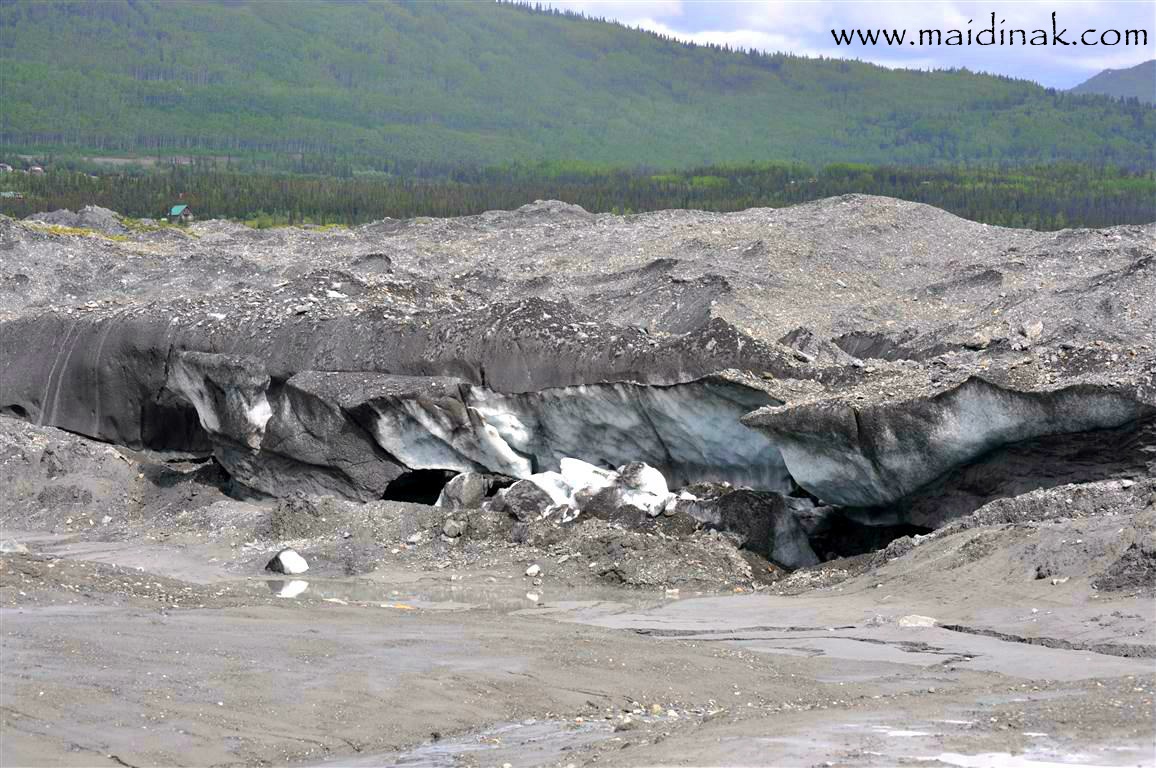 And even closer to the glacier, you realize the path you've been walking on is actually ice itself.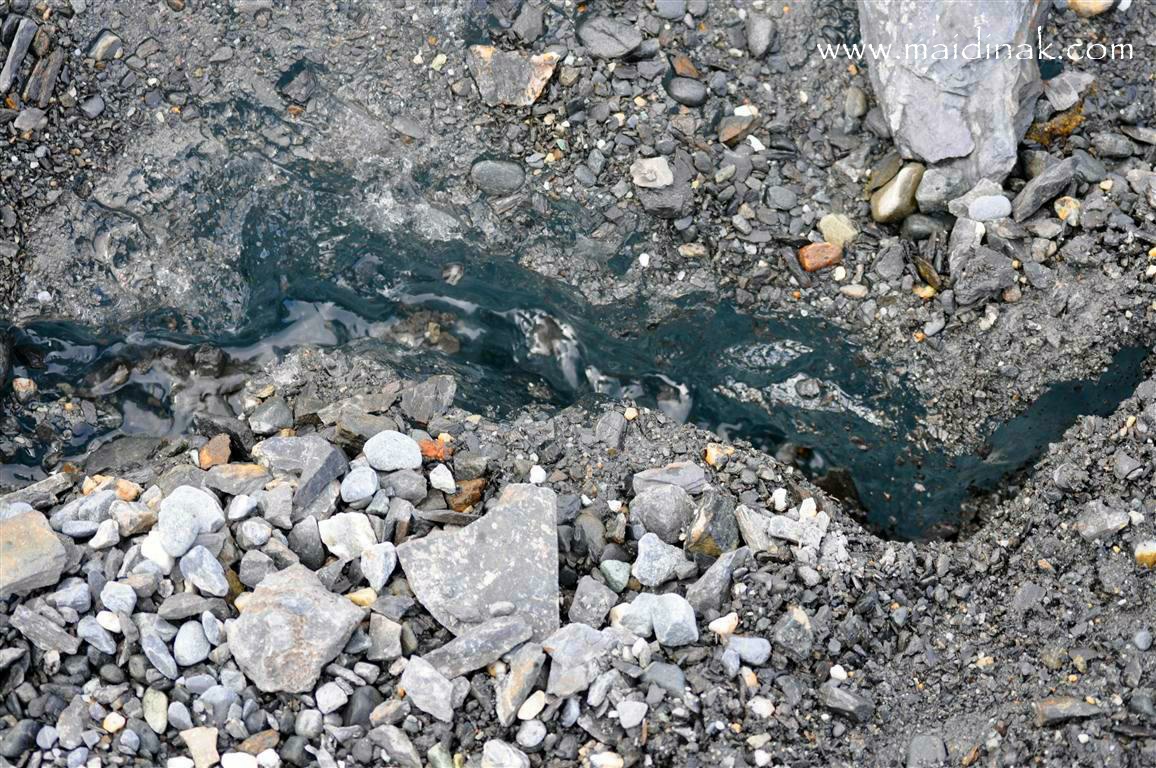 Once we finally got up to the glacier, I decided it was time I stayed behind and let the others go on ahead of me. I would have liked to continue with them, but I was tired and sore and knew I needed to save some energy for the hike back to the parking lot. There were a couple of picnic tables out for visitors so I sat, enjoyed the view, and took lots of pictures!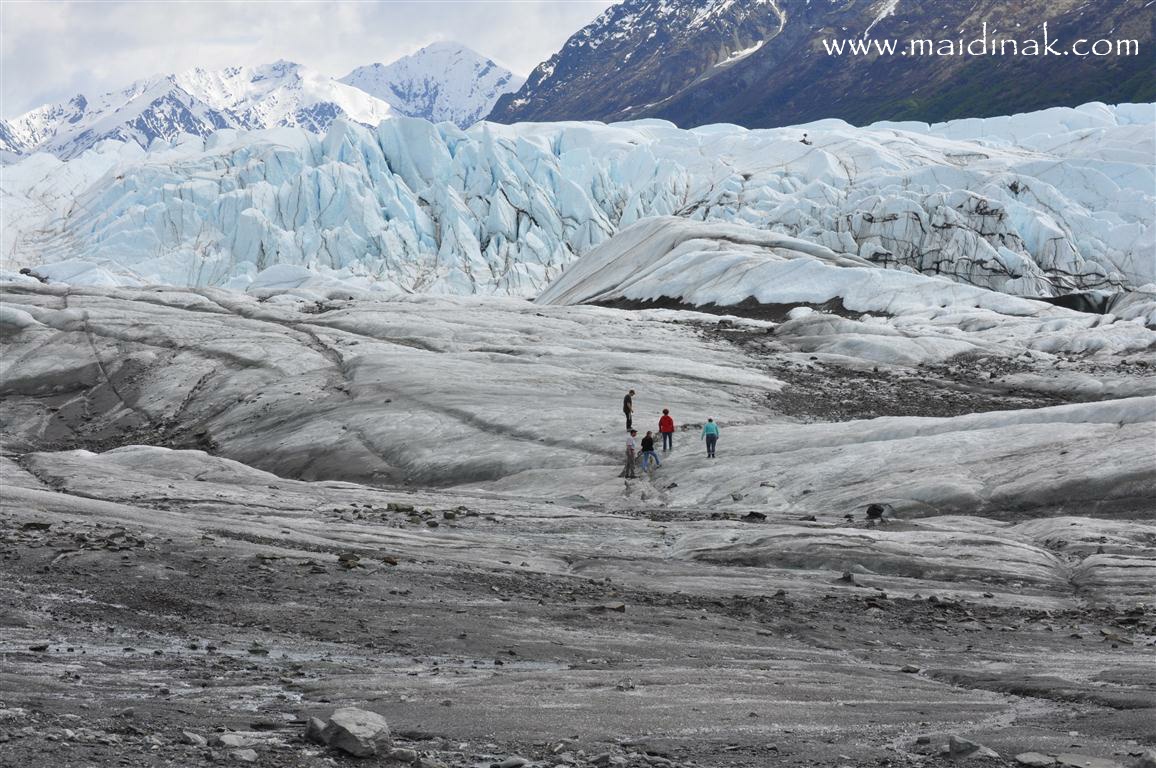 This is to the right of the glacier. These are the Chugach Mountains: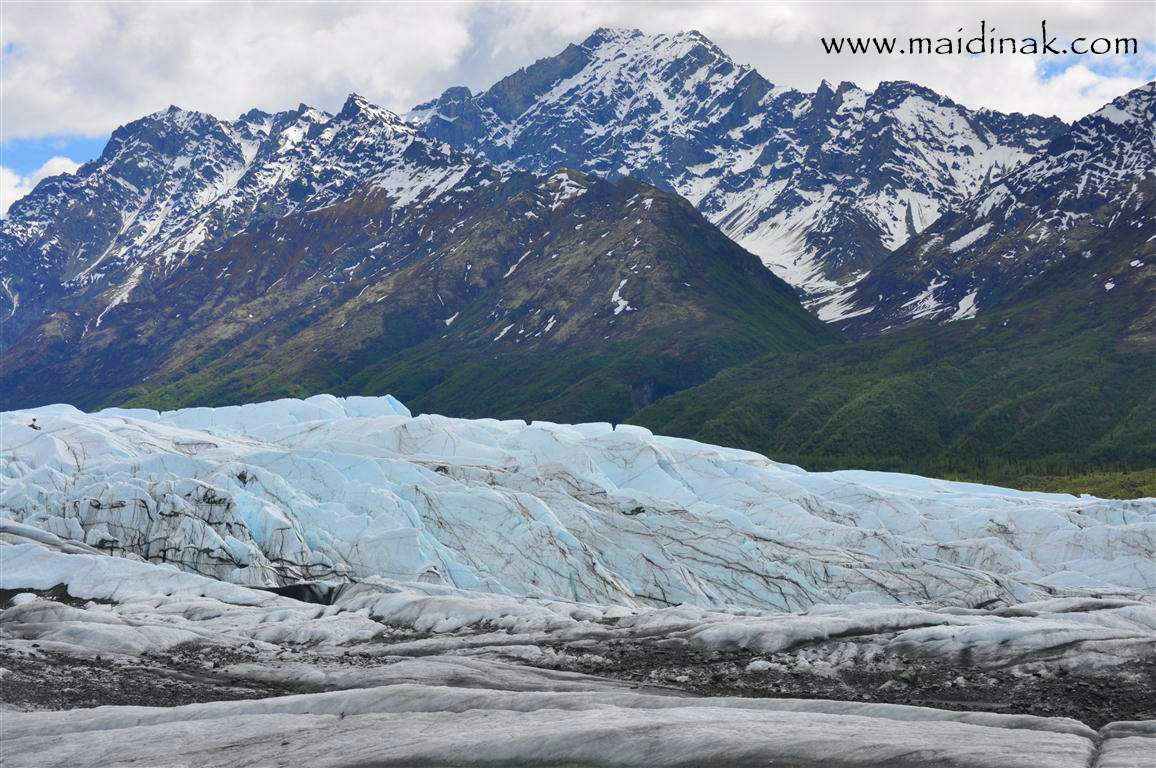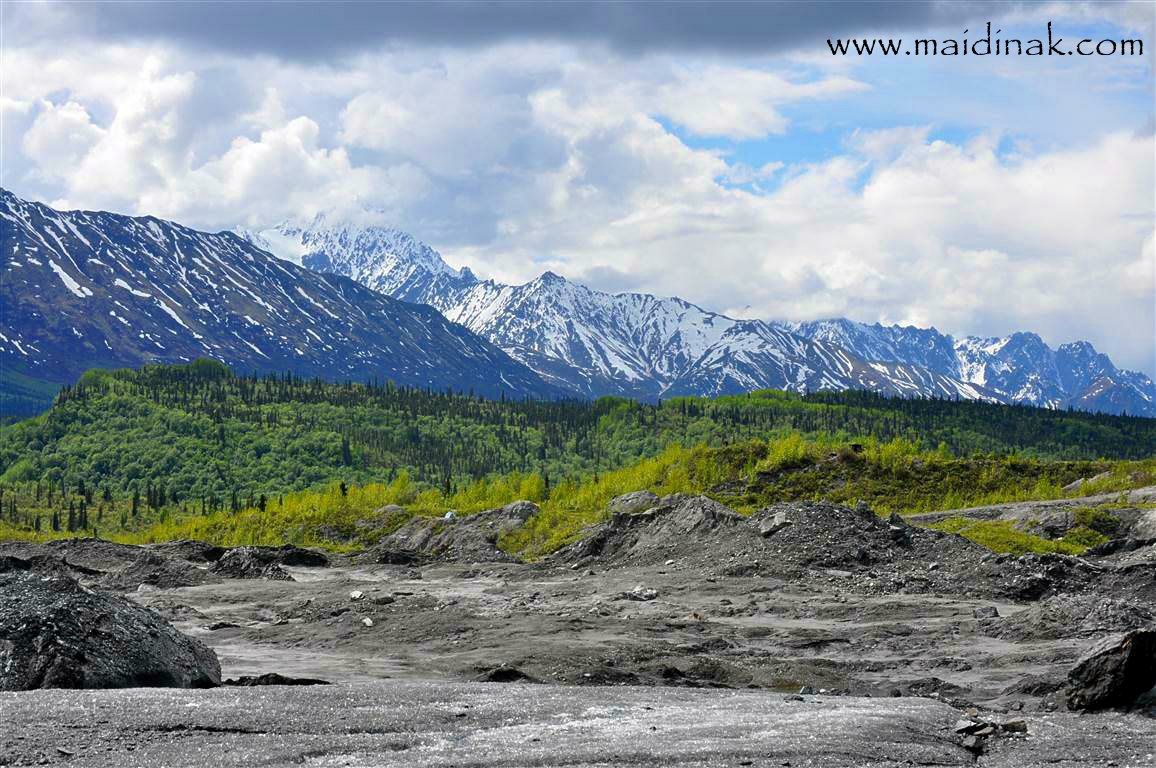 This is one of my favorite shots:
For more information on Matanuska Glacier, driving directions, and what to do there, you can check out this article from KTUU.
Alaskan Rex Sole is a small flat flounder-like fish. It's a white fish that is very lean and delicate in flavor and texture. It's one of my favorite fish to eat, especially fried. I don't eat a lot of fried foods anymore, but when it comes to Rex Sole, I think I'll make an exception. 🙂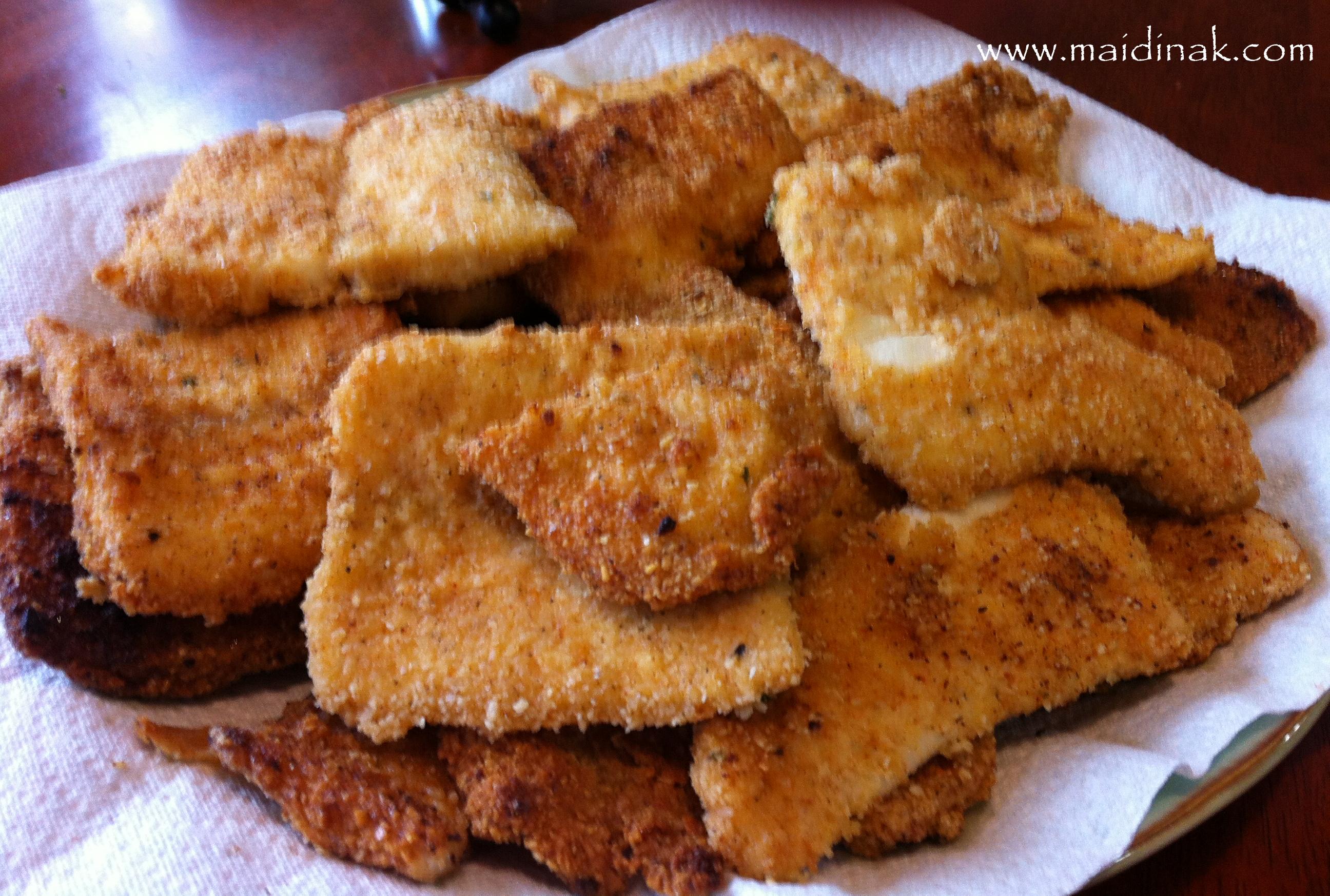 This recipe isn't exact, but it will give you a good idea of what I used to make this super yummy dish. 🙂
1 – 2 lbs Alaskan Rex Sole (or cod, halibut, tilapia, etc…), skinned and sliced into small pieces (Rex Sole is so thin my pieces were about 3×3″)
2 – 4 cups almond meal (I used Bob's Red Mill)
2 – 3 eggs, beaten
Seasoning (I used a blend of sea salt, parsley, onion powder, paprika, and black pepper)
olive oil for frying
Prepare 2 large sheet pans by covering them in foil or parchment paper.
Combine the almond meal and the seasonings. Set aside.
Blot off excess moisture from the fish using paper towels.
Dip the fish (one or two pieces at a time) into the beaten egg, then dredge in the almond meal. Place the "breaded" fish on the prepared sheet pan and allow the almond meal to absorb the egg. Continue with the remaining pieces of fish until all are dredged in almond meal.
Using a 12 inch cast iron skillet (or something similiar), coat the bottom of the pan with about ½ inch of olive oil and heat over medium (once the oil is up to temperature, you may need to lower your heat to medium-low). You may need to add more oil to your pan after a while if you have several pieces of fish to fry.
Fry 3 or 4 pieces of fish at a time, making sure not to crowd the fish in the pan. Each piece may take 3 – 5 minutes per side, depending on how thick your fish is. I generally flip my fish when the breading is golden brown.
Place cooked fish on a place with paper towels, so the excess oil will be absorbed into the towel.
Serve with lemon wedges, a salad, baked sweet potatoes, etc. Cocktail sauce, ranch dressing or tartar sauce are perfect for dipping!

Enjoy!
Megan
xoxo
One more thing…
On a personal note, I received a message from a old high school friend of mine, Steve, who is now a volleyball coach in Midland, Michigan. He asked me if I would post this letter on my blog, and after reading it, I absolutely agreed. Please contact Steven Clevenger directly if you are able to donate to this worthy cause.
Thanks,
Megan