Gluten & Dairy Free Maple Pumpkin Pie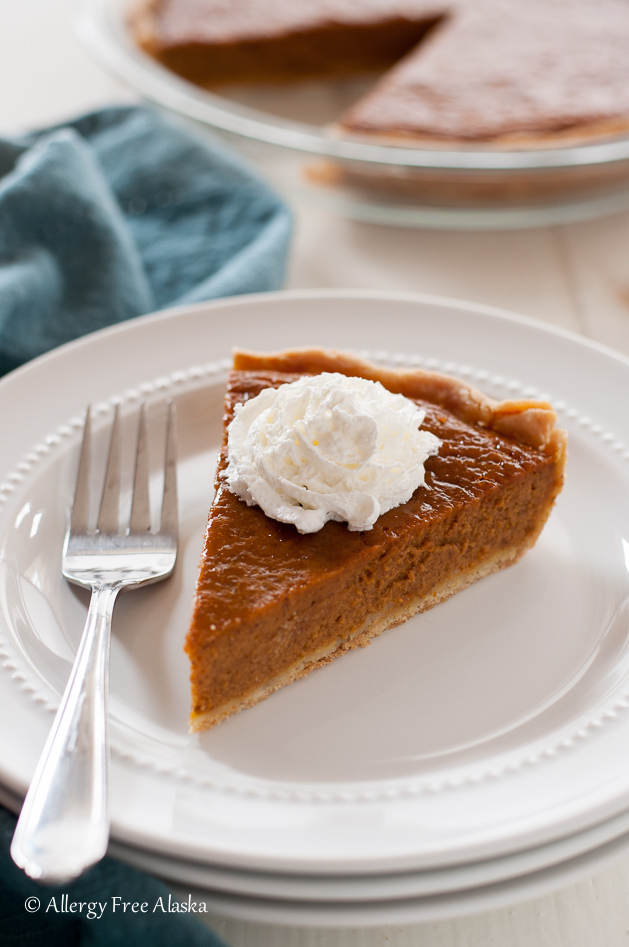 1 unbaked Best Gluten-Free Flaky Pie Crust Recipe
15 ounces unsweetened pumpkin puree
1/2 cup almond milk (or rice milk, hemp milk, coconut milk beverage, etc...)
1/2 cup pure maple syrup
2 eggs
1 teaspoon ground cinnamon
1/2 teaspoon ground nutmeg
1/2 teaspoon sea salt
1/4 teaspoon ground cloves
Whisk all of the ingredients in a medium size mixing bowl until well blended.
Pour filling into the prepared unbaked pie shell and bake in a preheated 400 degree (F) oven for 15 minutes. Reduce the oven temperature to 350 degrees (F) and bake for an additional 40 to 50 minutes. The pie is completely cooked through when a toothpick inserted in the center of the pie comes out clean.
Allow to cool completely before serving.
Recipe by
Allergy Free Alaska
at https://www.allergyfreealaska.com/maple-pumpkin-pie-dairy-free/