Dairy Free Pumpkin Spice Coffee Creamer (Vegan/No Sugar Added)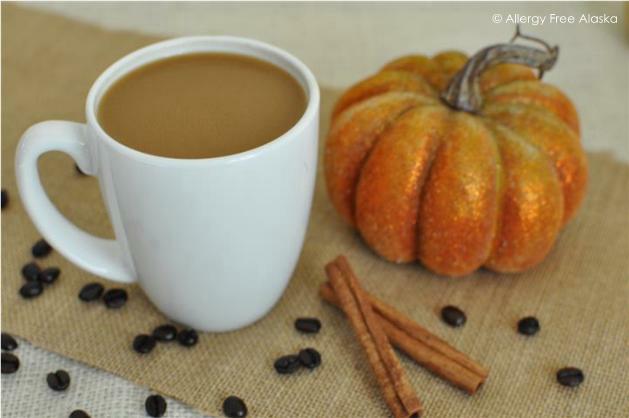 1 cup unsweetened almond milk
1/2 cup chopped dates
1 teaspoon ground cinnamon
1/2 teaspoon ground nutmeg
1/2 teaspoon ground cloves
14 ounces canned coconut milk (full fat - I recommend Aroy-D brand)
1/4 cup unsweetened pumpkin puree
1 teaspoon vanilla extract
20 drops NuNatural's Liquid Stevia or 1-2 tablespoons maple syrup (or more, depending on how sweet you like your coffee creamer)
In a small saucepan, combine the almond milk and chopped dates. Bring to a boil over medium and remove heat. Let sit for 10 minutes.
Very carefully (it's very hot!) pour the saucepan contents into a high speed blender and add the cinnamon, nutmeg, and cloves. Blend on high for 1-2 minutes until the mixture is very smooth.
Add the coconut milk, pumpkin puree, vanilla extract, and stevia and blend for another minute until smooth and well mixed. Refrigerate and use within 5-7 days.
You can use this coffee creamer immediately after making it, but if you can stand it, give it a full overnight in the refrigerator to let the flavors merry. Trust me, it will taste even better!

I use about a 1/4 cup of this creamer per cup of coffee, but you can certainly use as little or as much of it as you'd like.


Recipe by
Allergy Free Alaska
at https://www.allergyfreealaska.com/dairy-free-pumpkin-spice-coffee-creamer-veganno-sugar-added/