With Sincere Thanks…
Since my guest post, "When Giving Up Gluten Isn't Enough" was published last week over at my friend, Shirley's, website (gfe — gluten free easily) I've received so many emails, comments, and inspirational notes from many of you. You're words of encouragement have touched my heart deeply, and have given me the determination to continue on my journey to wellness naturally. From the bottom of my heart – thank you. It has always been extremely difficult for me to open up and share what life is really like living with this disease. It felt incredibly freeing to open up, be vulnerable, and allow the words to flow. It is my desire to continue to allow myself to be vulnerable and share my story as it unfolds – thank you for sticking around to share it with me!
A kitchen tip for keeping fresh spinach (and saving money) for smoothies:
My sweet husband surprised me with an early birthday present last week – a Vita-Mix!! So I have been busy in the kitchen blending away making Green Spinach Smoothies, Green Mango Yogurt Smoothies, and my favorite hummus. I tell you what, after blowing 2 gaskets on my Kitchen Aid blender (that's another story), the Vita-Mix blows my Kitchen Aid out of the water! It is so powerful and does things in fractions of the time it took my old blender to do. It's an amazing piece of machinery!
After AJ brought home the Vita-Mix, I ran to the store to stock up on bananas, frozen fruit, and spinach. The store was out of the normal spinach I buy, and the only other bag they had available was a 2.5 pound bag of spinach that had already expired the day before (but still looked great). The produce man saw me looking at the bag and told me he'd give me half off if I wanted it. SOLD! I brought the spinach home, washed it all, and then decided to try to freeze it in quart sized baggies for smoothies (because there was no way we'd work through that much spinach before it went bad).
This picture is only part of all the baggies of spinach I ended up with, and the frozen spinach is excellent in smoothies – I just pull a quart sized baggie out of the freezer, hit it a couple time with my fist to break it up (or use a wooden spoon), then add it to the blender. I will definitely do this from now on. I can't tell you how many times I would end up throwing away spinach I spent good money on because it would go bad before we'd have a chance to use it up.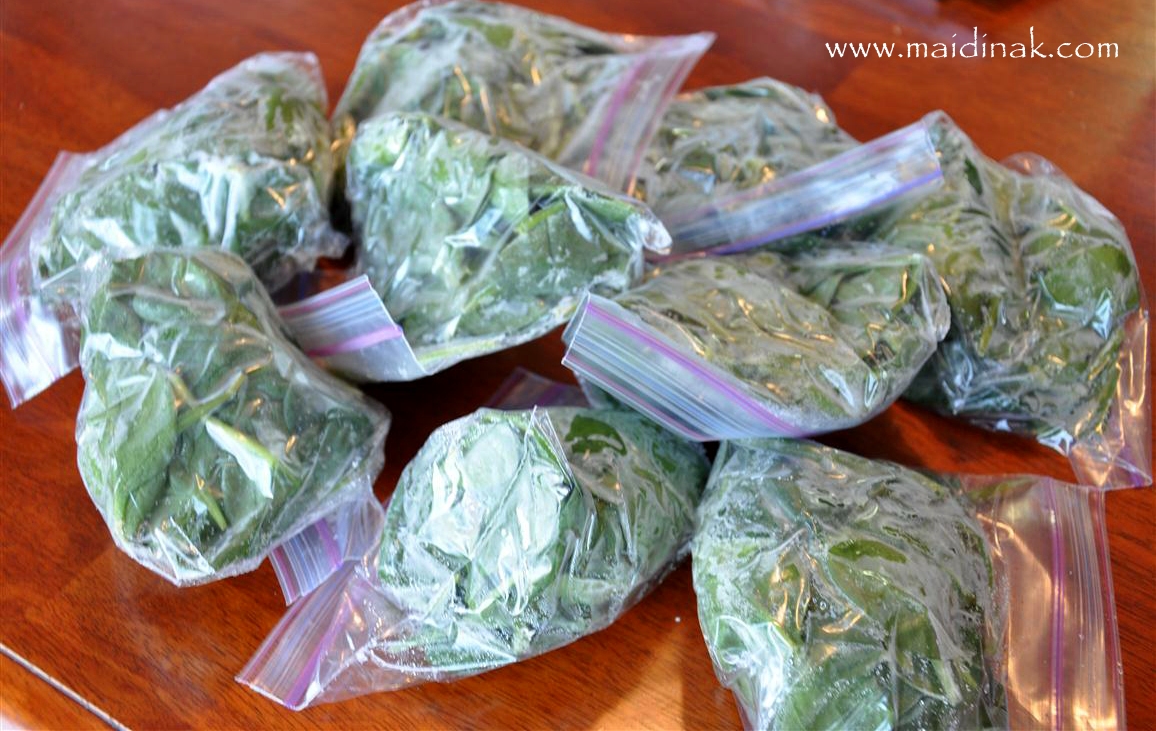 Directions for freezing spinach for smoothies:
Wash all of your spinach thoroughly and run through a salad spinner (or blot off excess water using paper towels).
Place 2 – 3 handfuls of spinach in a quart sized freezer bag; squeeze the air out of the bag and seal. Repeat this step until all of the spinach is packed in quart sized freezer bags.
Fill a gallon sized resealable freezer bag with the quart sized spinach-filled bags for easy freezer storage.
Store in the freezer until needed!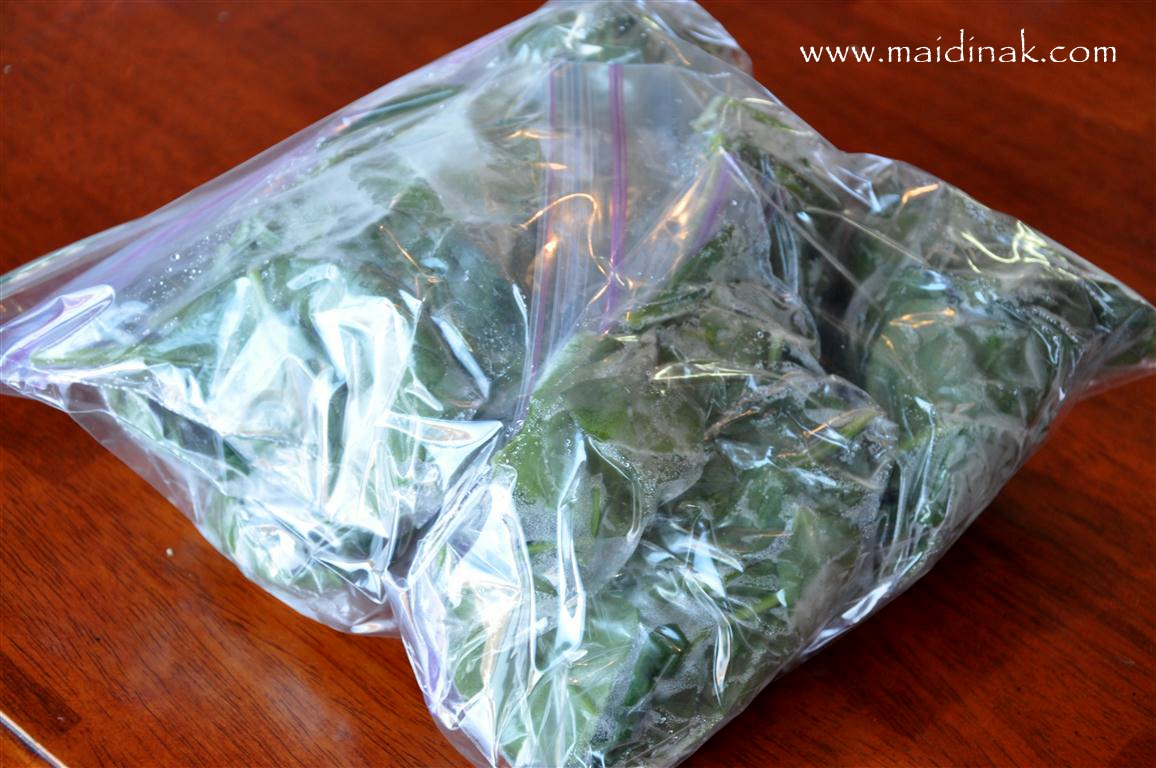 Here's to lots of green smoothies!! 🙂
Cheers!
Megan
This post is linked to Allergy Free Wednesdays, Simply Indulgent Tuesday and Simple Lives Thursday.