Those of you familiar with my recipes and website might have taken a "double take" when you read the title of this post. Yes, I confess, this is an old recipe of mine, but I decided to re-publish it for a very good reason.
Many of you said that you love my recipes, but get frustrated, because you simply can't print out a recipe – you have to print out the entire blog post and that is OH SO ANNOYING (I know, I know… I totally agree with you)!
Below you will see my recipe for Sugar Free & Naturally Sweetened Mango Sorbet in a new format, that includes a "print recipe" feature. If you like this new format, I will continue to use it for all of my future recipes. So please, by all means, leave me a comment and let me know what you think of it. Were you able to print out the recipe? How did it work for you?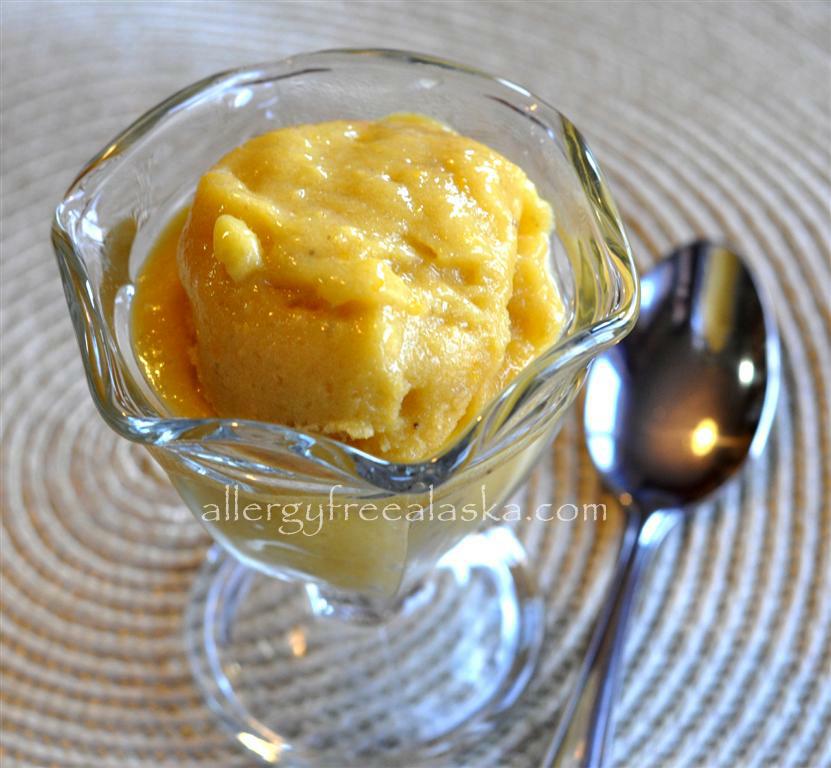 Sugar Free & Naturally Sweetened Mango Sorbet
2013-03-04 13:48:54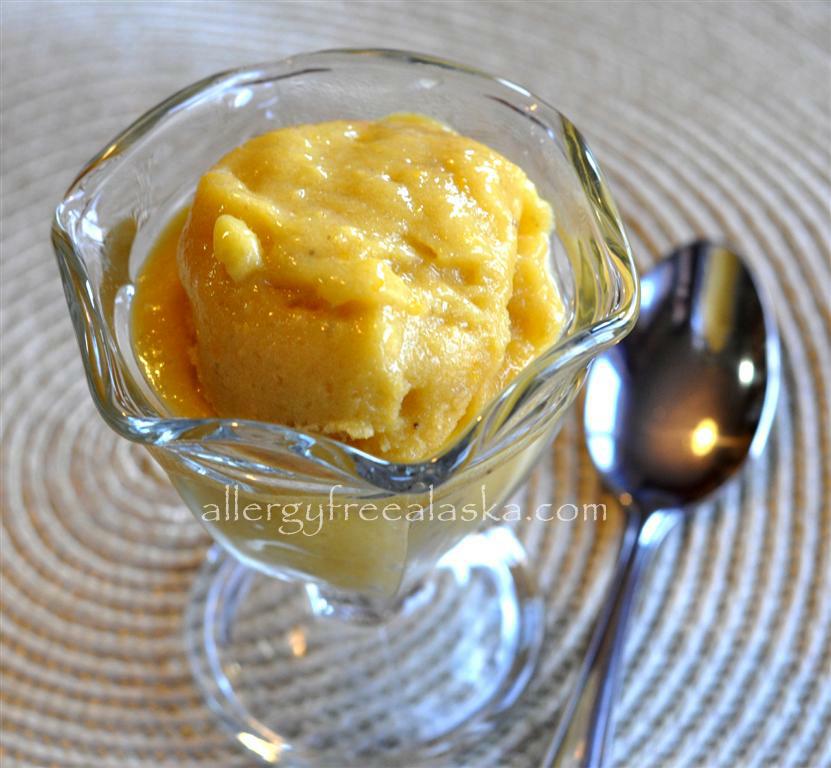 Ingredients
1 ½ cups frozen mango chunks
1 large ripe banana
1 – 2 tablespoon lemon or lime juice
lemon or lime zest
Instructions
1. Place the mango, banana, and 1 tablespoon of the lemon or lime juice in a food processor or high-speed blender (like a Vitamix) and process until smooth. Adjust the flavor with more lemon or lime juice and zest to taste.
2. Serve immediately for a soft serve consistency or store in an airtight container and place in the freezer for 2-3 hours before enjoying.
Allergy Free Alaska https://www.allergyfreealaska.com/
This recipe is linked to
Paleo AIP Recipe Roundtable
,
Gluten Free Wednesdays
,
Allergy Free Wednesdays
,
Wheat Free Wednesday
,
Waste Not Want Not Wednesday
,
EOA Link Up
,
Raw Food Thursdays
,
Gluten Free Fridays
,
Fight Back Friday
and
Wellness Weekend
.
Enjoy!! Megan