I am honored to introduce you to Tessa, the Domestic Diva. She is a mother of 3 children who are all gluten, dairy, and corn free. I was originally attracted to Tessa's website and Facebook page because we are both moms with similar tastes, and similar dietary restrictions.
I sincerely wish Tessa and I lived closer to each other, because I can assure you I frequently would be found standing on her doorstep begging for some of her yummy treats! Thank you, Tessa, for sharing your recipes with us!
~Megan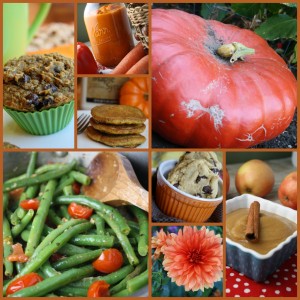 I have always loved the Fall. There is something about the plethora of produce overflowing from my garden and at farmer's markets that spells 'element' for me. A season of hard work coming to fruition. Those hot summer days are slowly, subtly changing our daylight, and the warm days are followed by cool nights.
Like so many before me, Fall is a time of one last hoorah! One last push of hard-work to put all that harvest bounty to work. We all need plenty of recipes to use up the loads of apples, pumpkins, and tomatoes hanging heavy on their branches.
Today I get to share some old recipes that came about during this very season, for this very reason. Come celebrate the Fall with me in one the best ways I know how: with food!
I hope you will share with us too…leave link your favorite Fall recipe below!
Apples
Creamy No-Peel Applesauce: I love this recipe for it's ease, but most of all for it's texture!! Store bought applesauce has lots of added water, making for a much thinner consistency, Not this recipe: thick and creamy apple goodness. I sometimes use sweetener, sometimes not, totally depends on the apples I am using!
Pumpkin:
Creamy Pumpkin Breakfast Cereal: A hearty, warming porridge for those cool Fall mornings!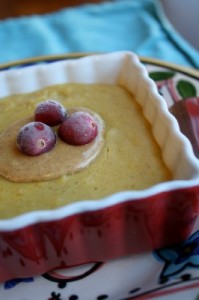 Pumpkin Chocolate Chip Muffins: I like to make plenty of healthy muffins like these so that I can store extras for snack time and lunchboxes.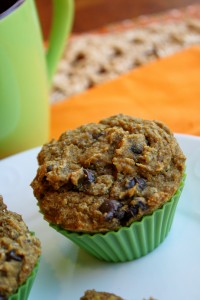 Vegan Pumpkin Pancakes: We make these all year long, shh! Don't tell anyone!
Tomatoes
We mostly like our tomatoes fresh off the vine. It is a taste that will not be repeated until next year's harvest, so we like to take FULL advantage of the sweet, juicy goodness. When my umber crop comes in, I like to make tomato sauce to have on hand for recipes and pasta sauce.
Roasted Vegetable Blender Pasta Sauce: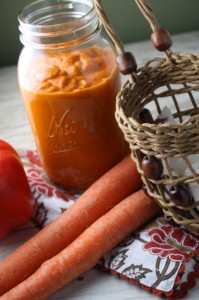 Green Bean w/ Cherry Tomatoes & Basil – One of my very favorite ways to eat some of the best things coming out of my garden!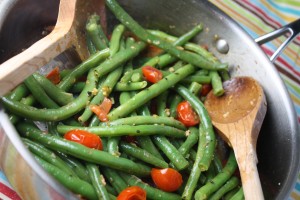 Thanks again, Tessa!