Welcome to Whole Food Fridays!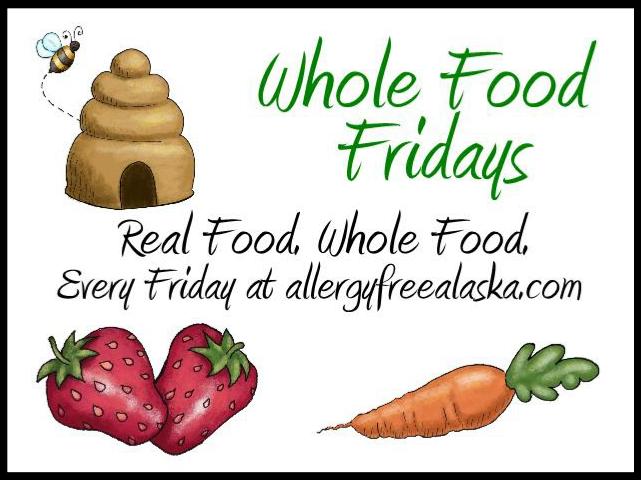 First of all, I am SO sorry last week's Whole Food Friday was never posted. As some of you bloggers may know, the ZipList recipe plugin failed to work with the WordPress update. So I wasn't able to post anything new, nor update existing posts for nearly a week. Needless to say, I'm very glad ZipList finally put out an update and all is working perfectly now!
This week's featured recipe from the Allergy Free Alaska:
Top Posts from Last Week:
Want to participate? Here's how to join:
Please link to your individual post, NOT

your home page or a static blog party page.

Please provide a link back to Whole Food Fridays somewhere in the body of your post.
Recipes that are gluten free and made with whole food ingredients are preferred, but not required.
Your recipe or post does NOT have to be gluten free.
Other posts for DIY, homemade, crafts, etc. are also welcome.
Please leave me a comment. I love hearing from you!
By linking to Whole Food Fridays, you acknowledge and allow Allergy Free Alaska, LLC to use your post photos in future Whole Food Fridays if your recipe or post is selected to be highlighted the following week.
~Megan