I am so excited to have Laura of Laura's Gluten Free Pantry share one of her wonderful recipes with us!
I originally met Laura online via Facebook. As fellow gluten free bloggers and mothers, we connected right away. If you haven't checked out Laura's blog or Facebook page I highly recommend you do. Laura is very sweet. I was drawn to her friendly personality right away and am looking forward to getting to know her better over time!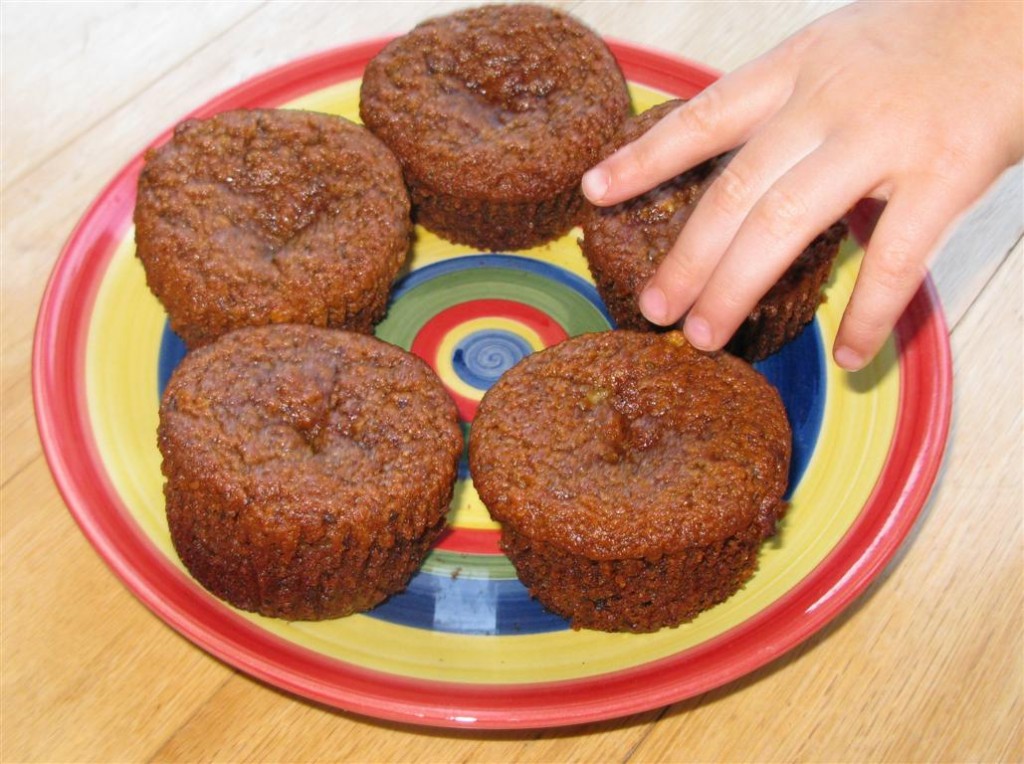 Banana Chocolate Chip Muffins (Grain & Dairy Free)
Yields 12 muffins
These moist, delicious muffins don't last long at our house! I made a dozen of these muffins last night and by this morning there were only a few left. It doesn't help that my husband took 6 to work-3 for him and 3 for his co-workers!
Packed with protein-rich almond flour and fiber-rich flaxseed meal, this treat is good for you. My daughter likes to eat these muffins after school with a glass of homemade almond milk.
Ingredients:
1 1/2 cup blanched almond flour (or almond meal)
1/2 cup tapioca flour
2 mashed bananas
1/2 cup raw honey (or sweetener of choice)
1 egg
1/2 cup dairy-free chocolate chunks
1/2 cup flaxseed meal
1/4 cup coconut oil
1 1/2 tsp. baking soda
1 tsp. vanilla extract
Preheat oven to 350 degrees. Place all ingredients except chocolate chunks into a large mixing bowl and beat with an electric mixer for 3 minutes on medium speed. Add in chocolate chunks slowly to the bowl while it is mixing on low speed and beat for another 2 minutes. Grease muffin tins lightly with coconut oil or use baking cups. Pour into muffin cups 3/4 full. Bake for 25 minutes. Remove from oven and let cool for 30 minutes.
Thanks so much for sharing your recipe with us, Laura!! I can't wait to try out your muffins!
Megan