I am in my cozy kitchen, watching the snow fly, drinking coffee, listening to music and the sounds of Abbi playing with her dolls in the living room. Kylie's making her own noise in the kitchen doing the dishes. She begged me to allow her to fill the dishwasher. Who am I to deny her that kind of fun?  

I know, I'm pretty lucky. Kylie (6 years) is my constant helper. Although she doesn't fully understand my arthritis, she is aware I am in pain quite a bit. She often asks to make dinner so I won't have to stand on my feet. Course, it isn't something she's capable of quite yet… maybe one day!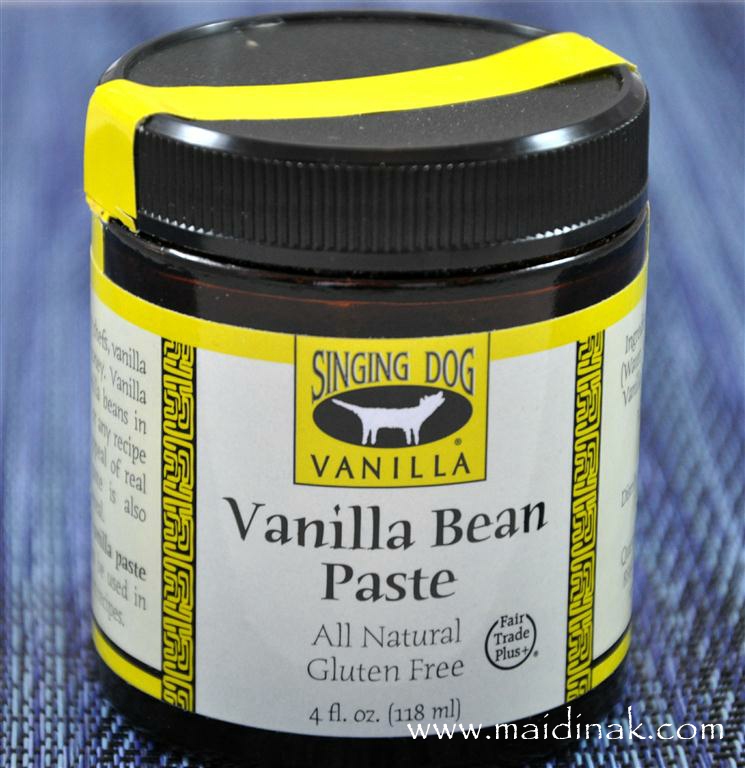 A few days before Christmas, I received an early present in the mail. Singing Dog Vanilla sent me a jar of their Vanilla Bean Paste to sample (my husband was making fun of me because I was giddy with delight when I opened the package). It is gluten free, and the Singing Dog Vanilla rep assured me it is also corn free.
I don't know about you, but vanilla beans are relatively expensive, so I don't buy them, but I've had a whole lot of fun experimenting in my kitchen with this product (and it's super affordable too)! One tablespoon of Vanilla Bean Paste equals one vanilla bean, but you can also use the paste in equal measure to replace vanilla extract in recipes.
I absolutely love this stuff. I've used it in cookies, ice cream, oatmeal (such as this recipe), etc. Who doesn't like the visual appeal of the real vanilla beans – especially in ice cream? This is a definite must have for any kitchen and would make a wonderful gift for the foodie in your life!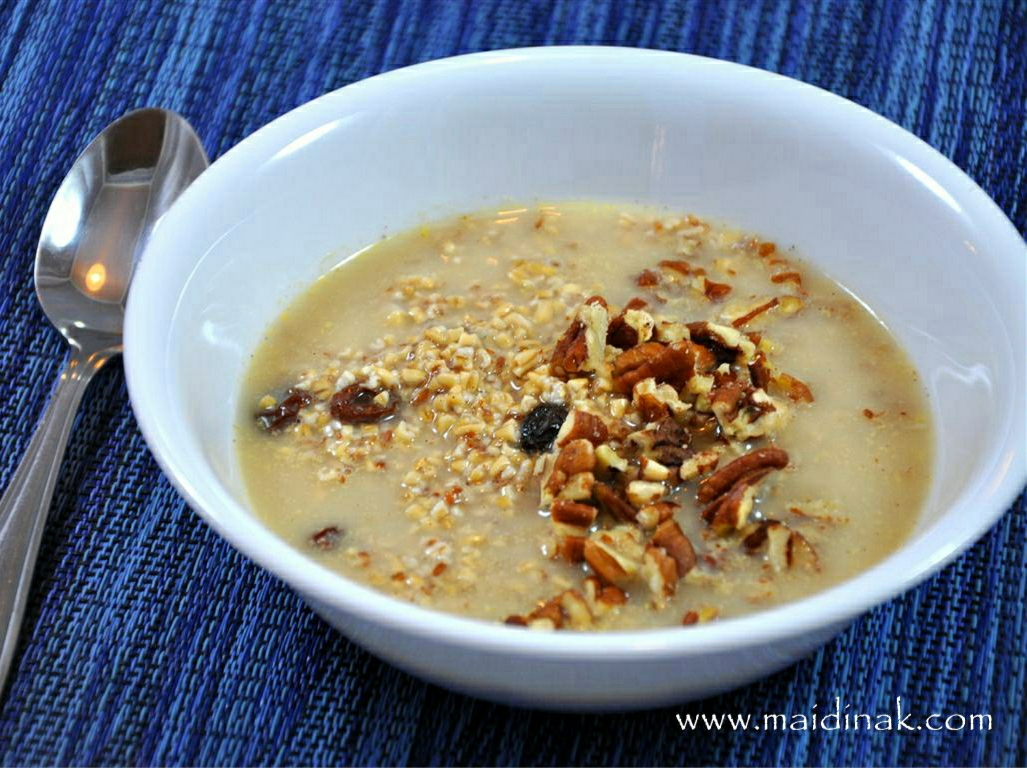 This hearty oatmeal is very filling and incredibly easy to make. It is refined sugar free, and packed with fiber, omega-3 essential fatty acids, and nutrient dense antioxidants, such as selenium and lignans (which have anti-cancer properties).
My girls devoured this and kept raving about how yummy it was. Score one for mom!
Overnight Vanilla Bean, Cinnamon & Flax Steel-Cut Oats (no cook):
Yields 3 – 4 servings
2 1/4 cup dairy free milk
1 1/4 cup steel-cut oats (make sure they are GF certified)
1/3 – 1/2 cup raisins, optional

2 tablespoons ground flax meal
1 -2 tablespoons maple syrup, honey, agave nectar, palm sugar, etc…
1/2 teaspoon Singing Dog Vanilla Bean Paste (or substitute 1/2 teaspoon vanilla extract)
1/2 teaspoon cinnamon
1/8 teaspoon nutmeg
pinch of sea salt
Combine all of the ingredients in a glass bowl and stir until well combined.
Cover and place in the refrigerator overnight.
Stir well before serving.
Top with nuts, seeds, dried or fresh fruits, etc…
Note from Megan: Make sure you use steel-cut oats in this recipe, not rolled oats or quick-cooking oats.
Enjoy!
Megan
xoxo
This recipe is also linked to Slightly Indulgent Tuesday, Wellness Weekend and Allergy Friendly Friday.