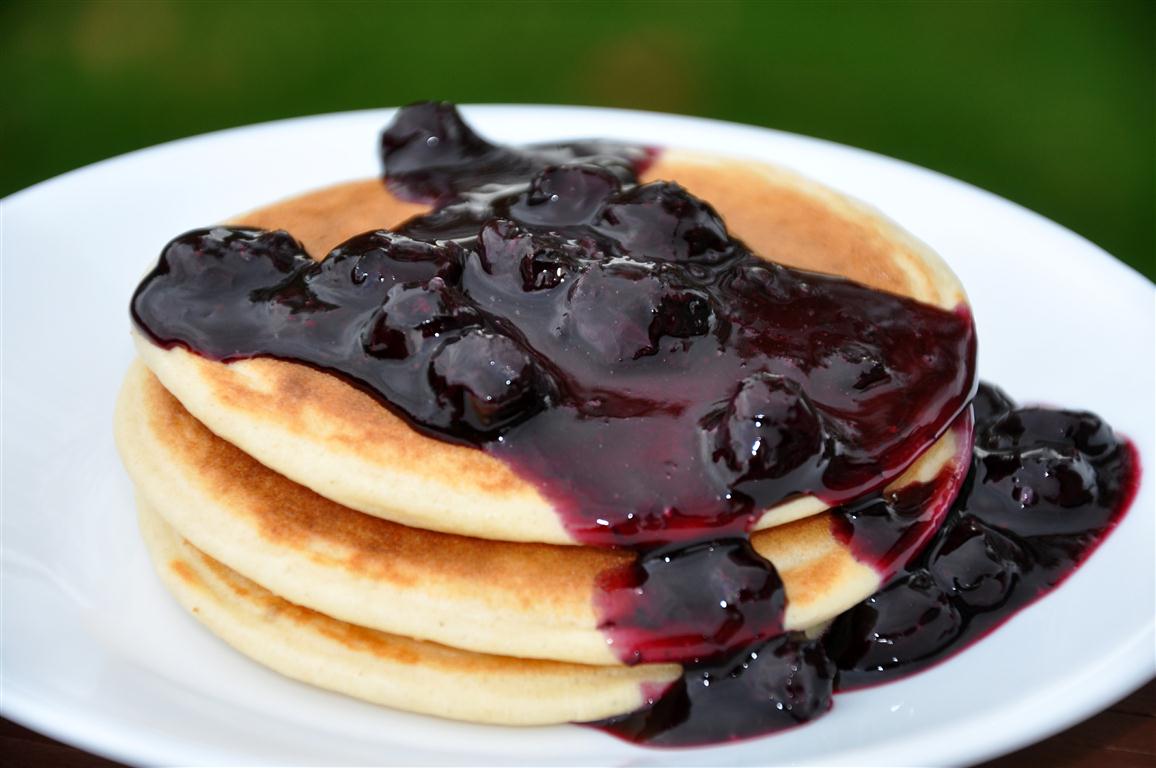 It's day 3 of the sugar free challenge and so far so good. I think I've noticed a few slight differences in how I've been feeling, but I'm going to wait a few more days to report on them.
I made Fluffy Gluten Free Pancakes for breakfast this morning. I normally have pure maple syrup to top my pancakes off with, but this morning maple syrup wasn't an option since I also gave up agave, maple syrup, honey, and coconut sugar as part of the challenge.
I don't know about you, but to me the thought of eating plain pancakes is just wrong. So I decided to use some blueberries I had in my freezer to make a mock "syrup" of sorts.
This turned out to be a big hit. We all liked it, so it's definitely something I will make again.
SF Blueberry Topping Recipe:
In a small sauce pan, bring the below ingredients to a simmer over medium heat.
1 cup frozen blueberries (make sure they are the large sweet blueberries, not the small & tart ones)
2 TBSP water
2 1/4 tsp lemon juice
8 – 15 drops of liquid vanilla stevia (sweeten to taste)
Simmer for 5-10 minutes, just enough time for the berries to soften and break open (I mashed my berries up a bit too).
In a small mixing bowl, combine:
1/4 cup cold water
2 tsp tapioca starch
Whisk the starch mixture into the blueberries and simmer until thickened (you can add more water to thin out the topping if it is too thick for your liking).
This would also be a great topping for SF ice cream!!
Enjoy!
Megan
This recipe is linked to Slightly Indulgent Tuesdays.