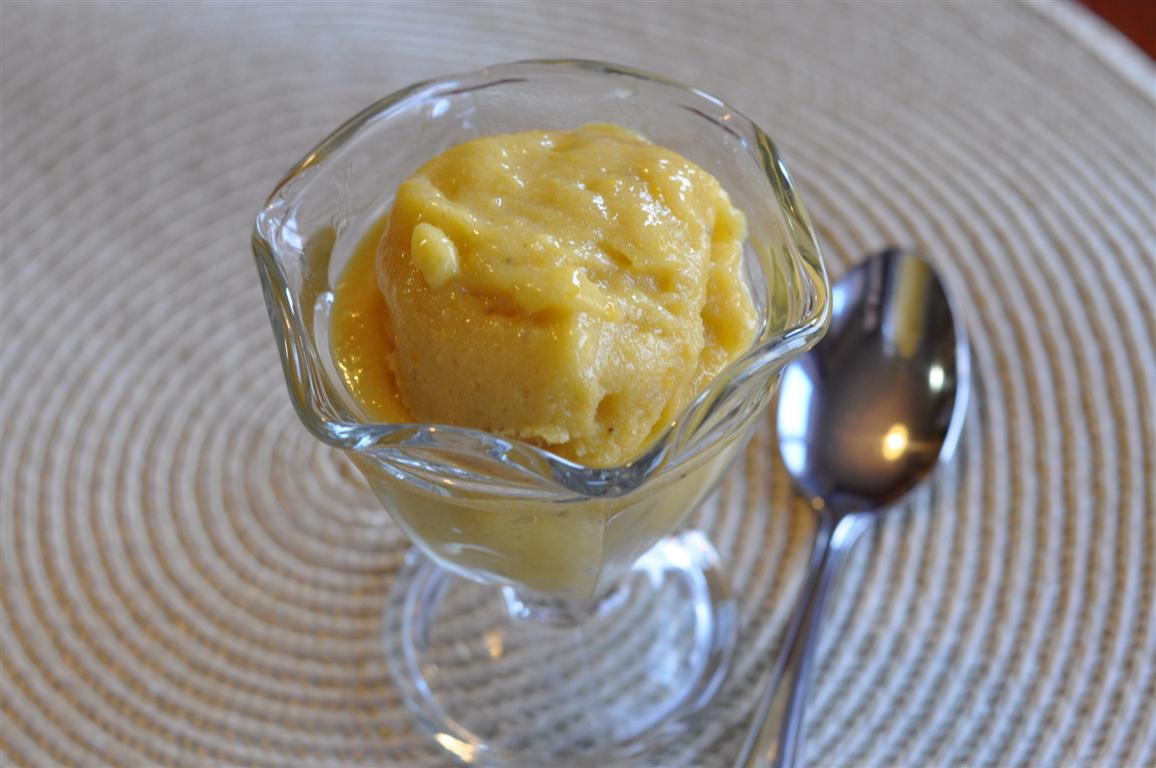 Just in time for warmer weather (which means temps in the mid-forties for those of us who live in Alaska)!  Summer is right around the corner and I don't know about you, but I can hardly wait!  The snow has finally melted from my driveway and it's only a matter of time until the grass is green.
YAY!!
Now on to sweet little frozen treats….  The great thing about this sorbet is there's no sugar, no agave, no honey, not even any stevia.  A sweet frozen treat without the guilt.  Can't beat it!
I'd imagine this would also be pretty good turned into a margarita or a daquerie.  Add a little ice, a little rum or expensive tequila… pour it in a pretty glass and add a little umbrella… Mmmm…
Recipe:
1 1/2 cups frozen mango chunks
1 large ripe banana
lemon juice to taste (I used maybe 1 – 2 TBSP) or lime
lemon zest to taste (I used maybe a 1/2 – 3/4 tsp) or lime
Throw everything in a food processor or a high speed blender (like a Vitamix) and process until smooth.  Taste.  Add more lemon juice if you like.  Put in an air tight container and place in the freezer.  Chill for a few hours before enjoying (if you can wait that long!).


  Megan